Vaani Kapoor Gets BRUTALLY Trolled For An Action Sequence In Shamshera, Netizens Say, 'Just Clumsy Filmmaking'
Ranbir Kapoor and Vaani Kapoor's film Shamshera is brutally trolled for the action sequence by the actress holding a baby by netizens as they spot the baby is missing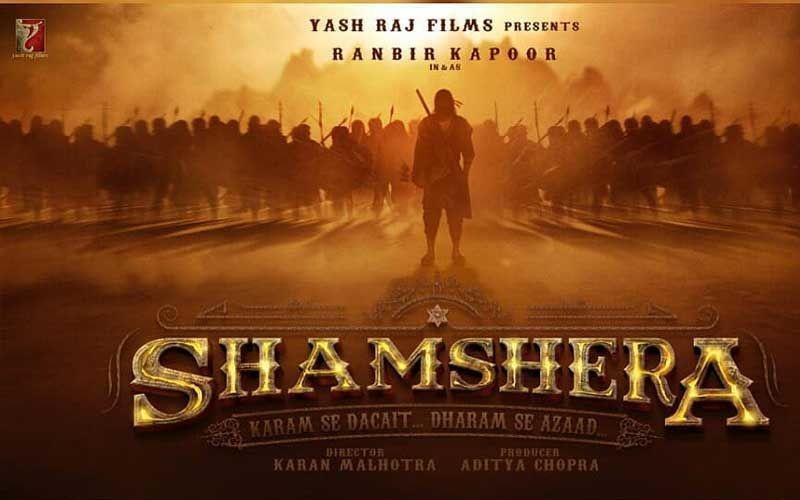 Ranbir Kapoor and Vaani Kapoor have been hitting the headline ever since the release of Shamshera. The audience had very high expectations from the film but it tanked at the box office. Now, the film was recently released on OTT which had grabbed everyone's eyeballs but not for the right reasons. For one of the sequences in the film, the actors and director are getting trolled.
In the film, there is an action sequence where Vaani Kapoor is fighting with a sword in one hand and a baby in another. However, netizens noticed that there is no baby or doll in her hand, instead, Vaani is carrying a piece of cloth wrapped. This becomes evident in the close-up shot where the cloth is crumpled by her fist.
Interestingly, watchfull netizens have caught this error made in the film by the makers and they are trolling the makers, directors, and actors mercilessly. #Shamshera is trending on Twitter. One user wrote, "Babe, Where is the baby ? #Shamshera", and another user wrote, "Director #KaranMalhotra was not even caring to show baby at the end of the few minutes not even a doll it was clear that there was no baby in #VaaniKapoor hands and then they give justification for failure #Shamshera #shamsherareview #shamshera彡 #RanbirKapoor".
One troll mentioned, "@yrf #Shamshera What was @Vaaniofficial protecting ??? Chucky the doll like WTF hahahaha". One of them reacted. "So this is a scene (referring to the Vaani carrying baby) from #Shamshera wherein Vaani's character is supposed to be holding a baby which is even less convincing than #Ranbir's beard in the film. Just clumsy filmmaking. The director then has the audacity to say #ShamsheraIsMine and all that BS. #Bollywood #mediocre".
For the unversed, last week Delhi High Court allowed the release of Shamshera on OTT platforms on August 18, 2022, subject to Yash Raj Films depositing Rs one crore with its registry. A lawsuit was filed against the makers by Bikramjeet Singh Bhullar for allegedly breaching his copyright in the literary work 'Kabu na chhadein Khet'.
Meanwhile, the film Shamshera, stars Ranbir Kapoor, Vaani Kapoor, and Sanjay Dutt in the lead roles which was released on July 22, 2022, in theatres but failed to entertain the audience and the film was directed by Karan Malhotra.
Image Source: SpotboyE