Variety500 Most Influential People List: Sidharth Roy Kapur Joins The League Of Salman Khan & Priyanka Chopra
Sidharth Roy Kapur joins Salman Khan, Priyanka Chopra, Karan Johar, Aditya Chopra and Ekta Kapoor have found a place in Variety's list of 500 Most Influential Business Leaders shaping the global $2 trillion entertainment industry...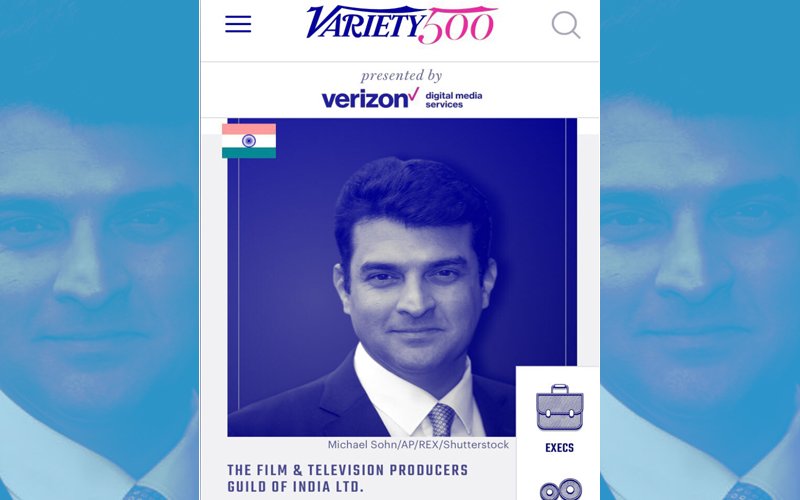 Sidharth Roy Kapur has bagged a place among Variety's 500 most influential business leaders. Sidharth's Roy Kapur Films (RKF) has opened its doors to writers, directors and producers with ideas for high impact content across multiple genres to be launched under the Jio Originals brand, and available to over 140 million subscribers. This is a higher reach than any other digital platform in the country, and gives content creators the rare opportunity to reach out to the entire length and breadth of the country with their stories.

A team at RKF has already started to identify high quality content that can cater to the widely diverse and growing digital audience in India. "Unique stories and great storytelling have always been at the core of all forms and formats of entertainment, and that's exactly what we will look for in the digital medium too. At RKF, we are working to develop and produce digital content that is high-impact, binge-watchable, unique and makes you want to come back for more. We have some very interesting ideas already in development and would welcome anyone with a great story to come share with us," shares Roy Kapur.

"Our search for the right kind of content is not limited by any filters on genre or regional tastes or preferences. We are just looking for great stories that are unique, entertaining, engaging and make you sit up all night to watch "just one more episode!" adds Sidharth. This is a big opportunity for budding writers and storytellers.

Talking about Variety500, it is an index of the 500 most influential business leaders shaping the global $2 trillion entertainment industry. Updated annually, the Variety500 reflects the accomplishments of its members over the previous 12 months. They were selected by the Variety editorial board, which conducted extensive research for its selections.

The list released by the American magazine on Thursday has 12 Indian names including the likes of Salman Khan, Priyanka Chopra, Karan Johar and Ekta Kapoor.

Image Source: Instagram