None other than Varun Dhawan and Alia Bhatt will be competing against each other on the first episode of Ravi Dubey's Sabse Smart Kaun?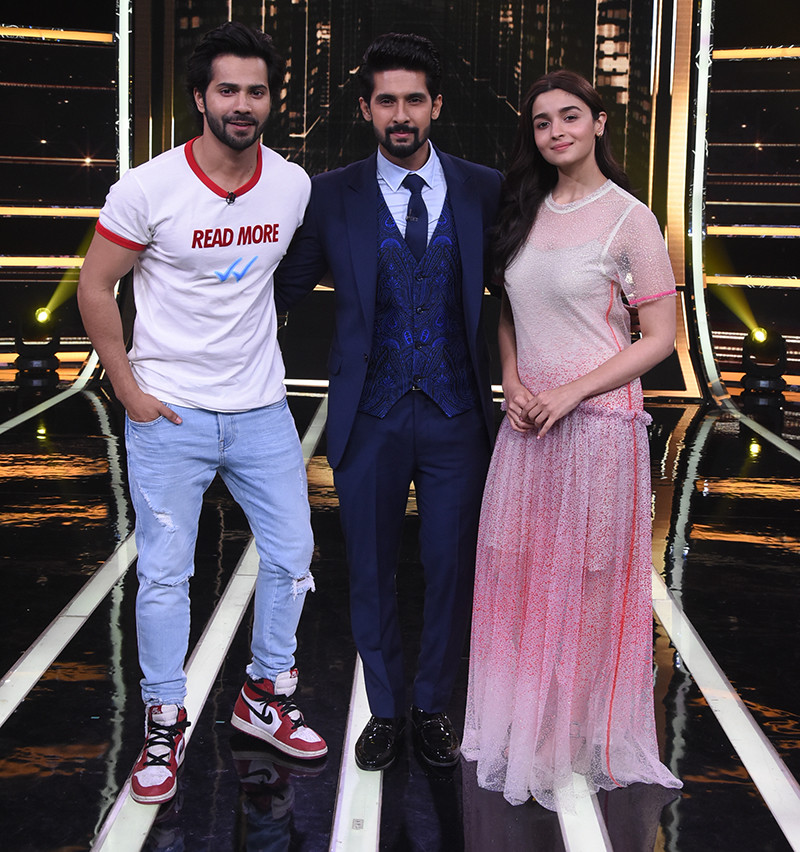 Varun Dhawan, Alia Bhatt With Host Ravi Dubey On Sabse Smart Kaun

It promises to be a fun watch, especially because Alia and Varun made their own version of Ishq Wala Love on the show. Taking the tune from the song of their first film, they made Common Sense Wala song narrating how important smartness is and not every human who is intelligent is smart!

The episode ended with Varun stating that he wants to come back for the finale episode of Sabse Smart Kaun?, that too with Alia Bhatt only. She played the game so beautifully that it impressed Varun how smart his Badrinath co-star is.

Varun Dhawan bowed down to Alia Bhatt!