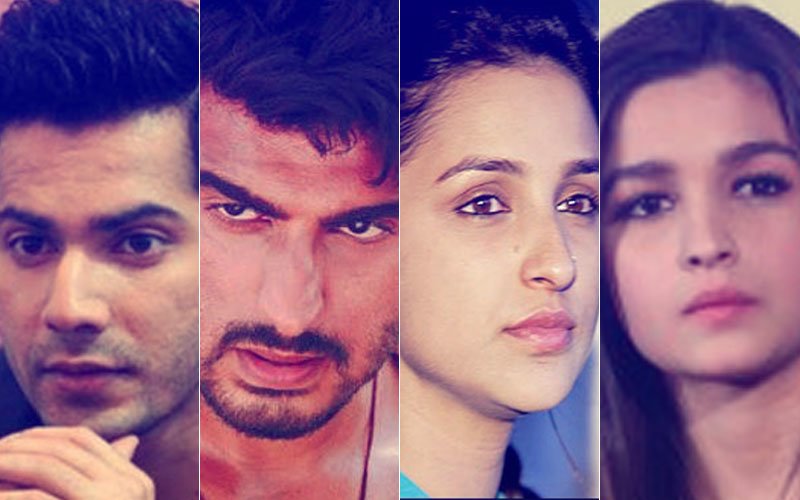 Delhi is facing a turbulent time due to increasing smog in the city. Right now, Varun Dhawan, Arjun Kapoor and Parineeti Chopra are in the capital for shooting their respective films Sandeep Aur Pinky Faraar (Arjun and Parineeti) and October (Varun Dhawan) and they took to social media to voice their opinion on the increasing pollution.
Parineeti shared a picture on Instagram wearing a mask and captioned it, "2 days of shooting in Delhi - and my chest is hurting, head is hurting, throat is paining!! 😰 Cant believe we have let things go so out of hand that human beings dont have air to breathe to anymore. Can't imagine the situation for kids and elders. Please guys, lets all WAKE UP. We cannot be doing this to our planet. #DelhiSmog (sic)."
Arjun Kapoor in a series of tweets wrote, "What's happening in Delhi is dangerous in more ways than one can imagine...I'm filming here as I type this and I'm fearing things aren't gonna really get any better... (sic)
"I'm here for a few weeks for my shoot in Delhi but it's disconcerting to see the city suffocating. We need to put politics and personal agendas aside stopping the blame game & come together to find a solution otherwise all of us are gonna be affected in more ways than we realise (sic)," the next tweet read.
"I hope & pray the people who are assigned the job of finding long term solutions activately seek & put them into action soon. As citizens we shouldn't feel paranoid about the air we breathe. Our capital is suffering & we are all to blamed but now is the time to right our wrongs (sic)," he further said.
"The video i posted was sent to me & as I stand at look out of the window the fear that engulfes me is that this is reality & it can happen to any of us if we aren't extremely aware & carful. The smog is dangerous long term & short term. Really hope things improve. Stay safe Delhi (sic)," read his last tweet.
Varun Dhawan, who is shooting for October, is also in Delhi. He also posted a picture on Instagram with his mask on. He captioned the snap, "have clicked this selfie to show you guys what actual smog looks like. I don't want to preach I am equally to blame for this mess as most of the citizens of our great country, but now instead of blaming each other and the government let's change. It's time we go green. #delhichokes (sic)."
Alia Bhatt retweeted Arjun Kapoor's tweet and wrote, "God this is terrible!"
Image Source: instgram/aliabhatt_fans, arjuneetichop,world.of.varundvn,sreei1615