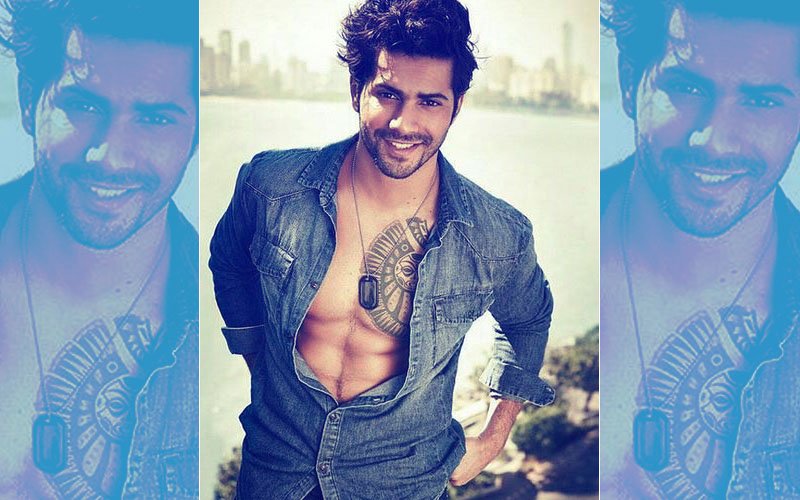 Music has the power to heal everything. The recent example of the same could be this couple who was at loggerheads and the woman lodged a complaint at the local Police Station in Jhansi after a fight with her husband.
The couple arrived for a counselling session where the man dedicated Varun Dhawan's romantic song Jeena Jeena from Badlapur to his wife. She heard the song and gave in and the couple patched-up. The on-lookers cheered for the couple.

One of Varun Dhawan's fan clubs posted the video on Twitter and tagged him. The actor watched the video and delightfully retweeted it. He wrote, "Who says there's no sing song in real life . This is beautiful and #jeenajeena is one for my favourite songs @SachinJigarLive @itsaadee (sic)."
It was only yesterday, that Varun wrapped up the first schedule for October in Delhi.
While shooting in the capital, the actor raised his concerns over the increasing rate of smog in the city. He expressed his worry on his social media accounts, and shared a picture with a mask on. He captioned the snap, "I have clicked this selfie to show you guys what actual smog looks like. I don't want to preach I am equally to blame for this mess as most of the citizens of our great country, but now instead of blaming each other and the government let's change. It's time we go green. #delhichokes (sic)."

Varun was also seen chilling with Parineeti Chopra and Arjun Kapoor in Delhi.
Coming back to the story, Varun is surely delighted.

Image Source: instgram/varundhawanfan_club