Vicky Kaushal Beats Ranveer Singh And Virat Kohli To Become The Most Desirable Man
It's time to rejoice for all Vicky Kaushal fans. Leaving Bollywood hunks like Ranveer Singh, Kartik Aaryan, Hrithik Roshan, Sidharth Malhotra, Ranbir Kapoor, Shahid Kapoor behind, the Uri star has topped the list of Most Desirable Men of 2018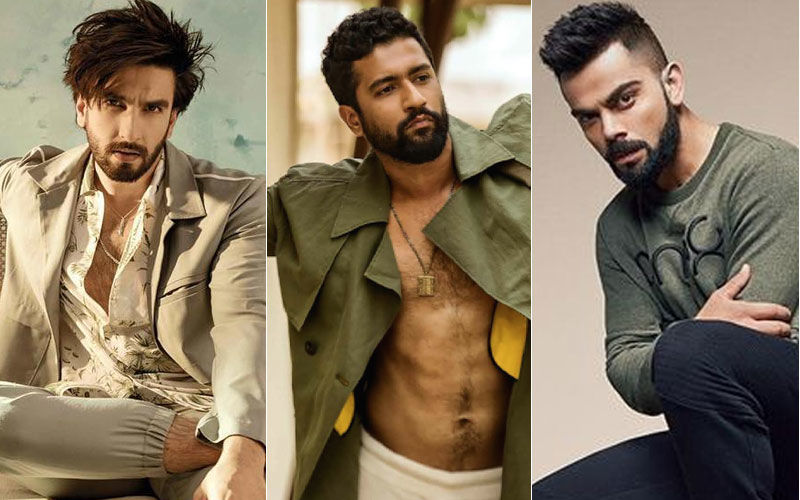 Right from being the boy-next-door to now ruling every girls heart, Vicky Kaushal has come a long way. The Uri star, who got Josh of the entire nation together, has now left Bollywood hunks like Ranveer Singh, Kartik Aaryan, Hrithik Roshan, Sidharth Malhotra, Ranbir Kapoor, Shahid Kapoor among others, behind as he has topped the list of Most Desirable Men Of 2018. Yes, you heard that right!
Ranveer Singh, who ruled the 2017's list, has been replaced by the Masaan actor. His drool-worthy pictures that always set the temperature soaring, perfectly justify his title.
The list has been followed by a footballer and pageant title holder Prathamesh Maulingkar at number 2, Ranveer Singh at number 3, South actor Vijay Deverakonda at number 4 and Virat Kohli at number 5. Check out the list below:
When Vicky Kaushal was asked about about topping the list, he told Times Of India, "I was shocked to know that I was on the list, and then, to be at the top… that was a huge surprise. I am still coming to terms with it. I can't figure out what people saw in me and why they chose me for the top spot. But I thank everyone who voted for me and the internal jury, with all my heart."
Kaushal further added, "The times that we are living in has so much to do with relatability. We get attracted to people who we find relatable; physicality and looks are just other aspects of it. The key is to be the person that people can relate to. When they see that a regular guy like me can also reach this far, it empowers their dream. They think that if he could do it, then we can, too. As a young boy, I saw this dream, and today, I feel humbled to know that I can pass it on to others. So, when people say that, 'You are desirable', I think it is coming from that place."
When asked about who according to him should top the list of Most Desirable Men he said, "Virat Kohli would top the men's list, because to represent your country and to do it with such great passion, requires a lot of discipline. There is a lot that goes behind delivering that kind of a performance on the field. In the women's category, I think it would be Alia Bhatt. She is magic at what she does, and she has the kind of talent that we should all be proud of."
Image Source:MensXP,Twitter,Instagram/ranveersingh