Vicky Kaushal's Father Sham Kaushal Opens Up On Having Suicidal Thoughts While Battling Cancer, Says 'I Would End My Life By Jumping Off The Third Floor'
Vicky Kaushal's father - veteran action director Sham Kaushal, in a recent interview, opened up about battling cancer and how Anurag Kashyap was by his side during that phase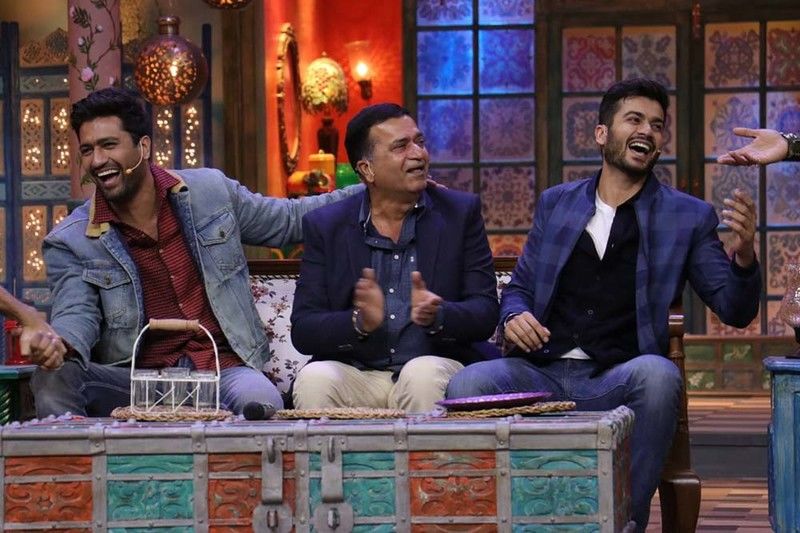 Veteran action director Sham Kaushal has been part of the film industry for four decades now. He has been one of the most influential personalities in the world of stunt and action choreography. Shamji in a recent interview shared his best and worst phases in the industry. He also shared that he suffered from cancer and the entire industry stood by him.
In the recent interaction with ETimes on completing 42 years in the industry, Shamji opened up about suffering from stomach cancer. He was quoted saying, "In September 2003, after I came back from Ladakh after completing the shoot of Lakshya, I started experiencing trouble in my stomach. The shooting of Shyam Benegal's Netaji Subhash Chandra Bose was going on and we had an off day for Diwali. I had a lot of pain in my stomach. The next day, I went to Nanavati Hospital for a check-up. I got hospitalized and they had to operate on my stomach. There were many complications. I had been to Nanavati Hospital before with an appendix problem with Nana Patekar. So, the doctors knew me and my condition."
He continued, "The doctors called Nana Patekar who was shooting in Pune. Nana ji immediately left from there and came straight to the hospital. I was unconscious. There was an infection in my stomach. The doctors had cut out a piece of the stomach and sent it for tests. It was diagnosed as cancer. I was not sure whether I would survive or not. I have not shared this with anyone. I was in the hospital for 50 days. I came back to work after that. They kept testing me for a year. But luckily, the cancer did not spread. It's been 19 years since that incident."
When the action director was asked who stood by him in testing times, to which he replied that many people from the industry stood by him. Vicky Kaushal's father even shared an incident about Anurag Kashyap.
He mentioned that he signed 'Black Friday', which was supposed to go on floors in November but he was hospitalized in October, so he called Kashyap to return the signing amount as he was bedridden and he felt there was no chance for him to survive. The senior action director mentioned that he even has suicidal thoughts and said, "I had even decided that I would end my life by jumping off the third floor because I couldn't live like that. But I could not get off the bed because my stomach had been operated on."
But, Kashyap informed him that the film will happen with Shamji only and the shoot will continue once he has recovered. Also at that time, Anurag was a struggling director. The Gangs of Wasseypur director waited for 50 days when Shamji recovered and resumed his work.
Taking about the legendary action director's career, he joined the stunt artist union on August 8, 1980, completing 42 years in the industry. After becoming a member Veeru Devgan, Ajay Devgan's father signed his forms and helped him. Sunny Kaushal's father's first film was Ramesh Talwar's 'Sawaal' produced by Yash Chopra. He became action director in 1990 and his first film as an action director was the Malayalam film 'Indrajalam' and his first Hindi film was Prahar starring 'Nana Patekar'.
For the unversed, he has been part of massive projects like Dangal, Bajirao Mastani, Padmaavat, Krrish 3 to name a few.