Vijay Deverakonda Replies To Allegations That He 'Insulted The Poor', Ananya Panday's Fighter Co-Star Says, 'Media Houses Blackmail Us'
Vijay Deverakonda released a video hitting back at allegations that he insulted the poor, and called out sections of media. He expressed his anger over fake news by certain media houses, and celebs such as Rana Daggubati, Mahesh Babu have come out in support of Vijay Deverakonda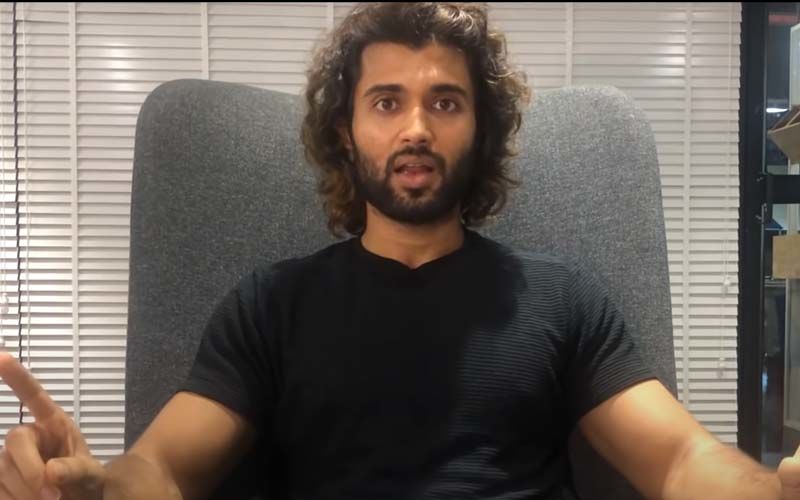 Vijay Deverakonda has released a video hitting back at allegations that he insulted the poor, and he called out sections of media. This was in response to a report on the Internet accusing the actor of having collected money from fans for COVID-19 donation, only to have reached out to a certain number of people, leaving others in need disappointed. Now, Vijay Deverakonda expressed his anger over the fake news, in his video, and celebs such as Rana Daggubati, Mahesh Babu have come out in support of the Arjun Reddy actor.
Sharing the video on his social media, Vijay Deverakonda wrote, "This Video is my responsibility to my people. Meanwhile, You are welcome to continue trying to end my career, destroy my image, write nonsense about me. Cuz, IDGAF. Over and out. #SpreadPositivity #KillFakeNews Love Vijay Deverakonda." In the video, he says, "They expect ads and interviews from us. If we don't give them, they throw mud at us, they try their best to suppress our films right after it releases. What is their qualification? How do they rate our films? And why do people make decisions based on what these unethical people lacking in commonsense write?"
Clarifying about The Deverakonda Foundation, he said, "A website wrote that only 2,200 people have been reached out by us so far. It's actually 2,200 families. Some experienced people are working for TDF. They have had to slog for hours together every day shortlisting the needy people. It's not my fans who have given us Rs 50 lakh. It's middle-class people who know the pain of their fellow classes who did so." He further added, "Someone has written that I have insulted poor people. Any Standard 5 passout can understand the details we are putting out on my website every day. We give updates every 30 minutes."
Meanwhile, on the work front, Vijay Deverakonda was last seen in World Famous Lover. He will be seen next alongside Ananya Panday in Puri Jagannadh's Fighter.
Image Source: YouTube/Vijay Deverakonda