Fans of veteran actor Vikram Gokhale can now heave a sigh of relief as his health is improving slowly. For the unversed, the actor was on a ventilator after he slipped into coma at Deenanath Mangeshkar Hospital in Pune. Vikram's wife recently dismissed his death rumours informing everyone he is still alive but was not responding to the touch. Now as per the latest reports, Gokhale's health condition is improving slowly and steadily.
The hospital sources said the actor opened his eyes, moved his lips, and thus he is likely to be off ventilator support in the next 48 hours. PRO Shirish Yadgikar, Deenanath Mangeshkar Hospital was quoted saying, "Noted actor Mr Vikram Gokhale is showing slow but steady improvement. He is opening his eyes, moving his lips and is likely to off ventilator support in the next 48 hours. His BP and heart are stable." Earlier, the 77-year-old actor was in a critical condition as he was not responding to the treatment. ALSO READ:
Veteran Actor Vikram Gokhale Is Still ALIVE, He Slipped Into Coma, Reveals Wife Vrushali As She Dismisses Reports Of His Death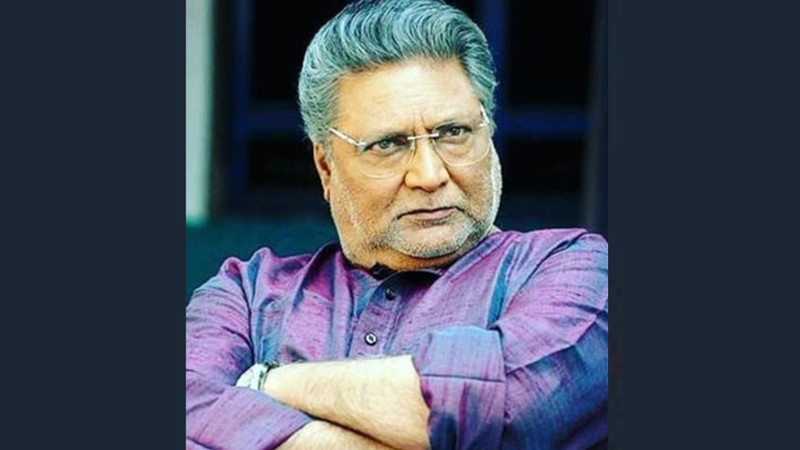 Vikram Gokhale's wife Vrushali had earlier told Etimes TV that her actor husband had a lot of health issues related to a heart and kidneys. She also informed at the moment, Vikram suffered a multi-organ failure. While rubbishing her husband's death reports, Vrushali had said, "He slipped into coma yesterday afternoon, and post that, he has not responded to touch. He is on ventilator. Doctors will decide tomorrow morning what to do, depending on whether he's improving, sinking or still not responding. He improved a bit but slipped again. He has had a host of issues, like in heart and kidney. At the moment, he has had a multi-organ failure."

Vikram Gokhale has appeared in many Bollywood and Marathi movies. He is best known for his roles in films like Bhool Bhulaiyaa, Agneepath, De Dana Dan, and Hum Dil De Chuke Sanam to name a few. In 2010, he won the National Award for Best Actor for his performance in the Marathi film Anumati. Gokhale was last seen in Shilpa Shetty starrer comedy 'Nikamma'.