Vinod Khanna's 3rd Death Anniversary: The Actor Cleaned Toilets, Did Dishes At Osho's US Ashram After Walking Away From Films
In 1982, Vinod Khanna walked away from the film industry at the pinnacle of his stardom and shifted to Rajneeshpuram to explore spirituality with Osho. As today marks Vinod Khanna's 3rd death anniversary, and we take a look into his time at Osho's US Ashram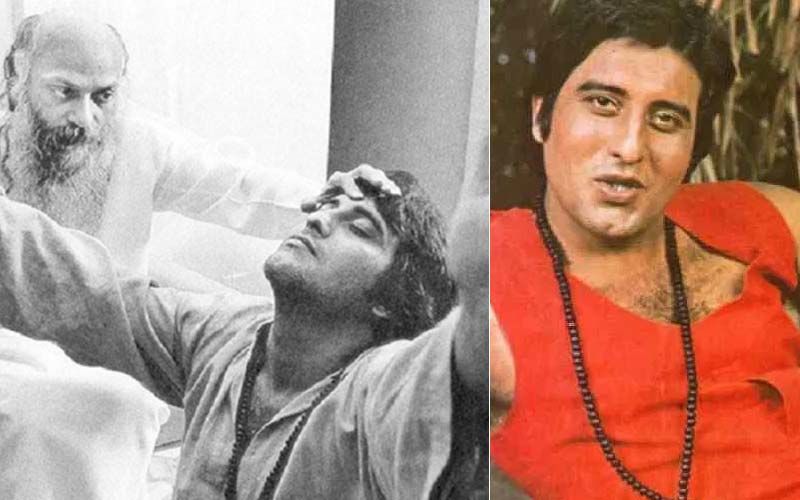 Bollywood celebrities have been known to explore their spiritual sides and there have been many instances of it. One of these instances has been actor and politician Vinod Khanna who in 1982, walked away from the film industry to explore spirituality with Osho and shifted to Rajneeshpuram in the US at the pinnacle of his stardom. Vinod Khanna was known throughout the country as one of the most handsome men in the industry and by then had been quite successful as well. Today marks Vinod Khanna's 3rd death anniversary and we take a look into his time at Osho's US Ashram.
Apparently Vinod Khanna wanted to explore his spiritual side and after moving to Rajneeshpuram spent most of his time cleaning dishes and working in the gardens there. In an old interview with TOI, he had said, "I was Osho's mali: I am one of the few Indians to have stayed with Osho in Rajneeshpuram, the city he built in America. I spent four years with Osho. I was his gardener, I cleaned the toilets, I did the dishes, and his clothes were tried out on me because we were, physically, of the same stature.''
Before his spiritual break, Vinod Khanna had given a lot of hits including Amar Akbar Anthony, The Burning Train, Mere Apne. He made a return to the industry in 1987 and was welcomed with open arms and starred in a lot of hit movies like Satyamev Jayate, Hulchul, Dabangg.
Image Source: Pinterest