Vinod Khanna, The Superstar Who Killed With His Looks & Wowed With His Performances
It's unbelievable that Vinod Khanna hardly won awards in his lifetime. Vinod Khanna was charisma par excellence, an actor who defied the norms of the film industry to gain the 'Superstar' status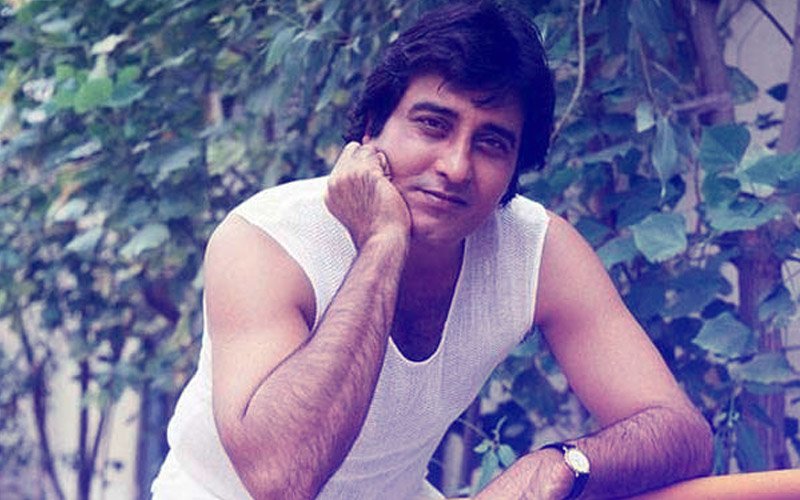 Aamir Khan did a film in 1992 and proclaimed to everyone - Jo Jeeta Wahi Sikandar. This more or less sums up the destiny of Vinod Khanna's filmy career.
Despite the charisma, charm and oozing sexiness, Vinod Khanna always was second to Amitabh Bachchan and Dharmendra, even when producers queued in hordes to sign him.
It's strange and a pity that Khanna hardly won any awards and trophies in his career. But that's Vinod Khanna who took the bull by horn and never shied away from taking those challenges. Destiny would have played otherwise had he gone to Germany. To continue with the joint family run operation of the migrated family from Peshawar, Vinod was all set to fly to Germany to learn tricks of the trade and machinery, but a chance offer from Sunil Dutt changed everything apart form ensuring a good catch for the film industry.
Despite being someone who was often bracketed with Dharmendra in terms of good looks, strangely stardom did not come easy to Vinod Khanna. He actually earned it. He was one of those few from the industry who probably played all the dimensions on the silver screen. He started with being a villain and then graduated to second fiddle, and then came the solo roles and finally the character roles which he started doing in the beginning of the millennium.
Born in Pakistan in 1946, Vinod's family was one of the sufferers of migration. The family migrated to Mumbai (then Bombay) from Peshawar. It was during his school education at a boarding school in Deolali near Nasik that the acting germs started breeding in him. The result was amateur theatre and during his college days at Sydneham, succeeded in getting his first offer. The offer in 1968 materialized because Sunil Dutt liked his Peshawar connection. But limelight eluded him till 1971 – the year when actually 'a star was born'.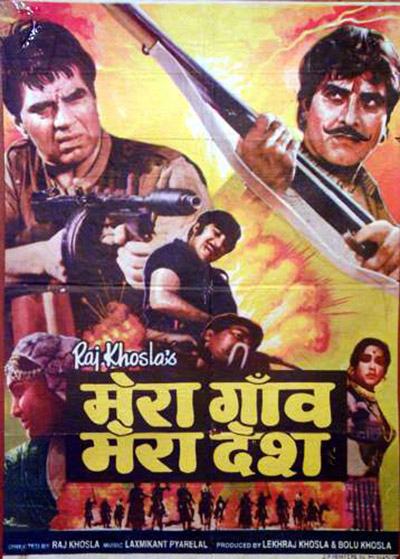 Image Source: preetlari
The year 1971 saw him acting in 11 films and his three performances in Mere Apne, Reshma Aur Shera and Mera Gaon Mera Desh stood out. And then there was no looking back for the man who made ladies drool with the groove on his chin. The following years, he slowly and steadily attained stardom and later on was tagged as a sex symbol.
'70s was a crucial year for him, with films like Haath Ki Safai and Patthar Aur Payal, he took baby steps but reached a crescendo with Amar Akbar Anthony, Muqaddar Ka Sikandar and Khoon Paseena. His stardom was a blitzkreig when Rishi Kapoor's cult film Karz released in 1980.
A week after the release of Karz, Qurbani hit theatres and it proved to be a tsunami for Subhash Ghai's musical, a fact which Rishi has admitted in his autobiography. Rishi Kapoor has solely blamed the debacle of Karz on Qurbani, which eventually made him go into depression. Industry people in hushed voices started comparing him with the phenomenon called Amitabh Bachchan. Some even rated him higher. The hushed voices also had credence as the two appeared together in spate of films in succession, but after Muqaddar Ka Sikandar they never worked together.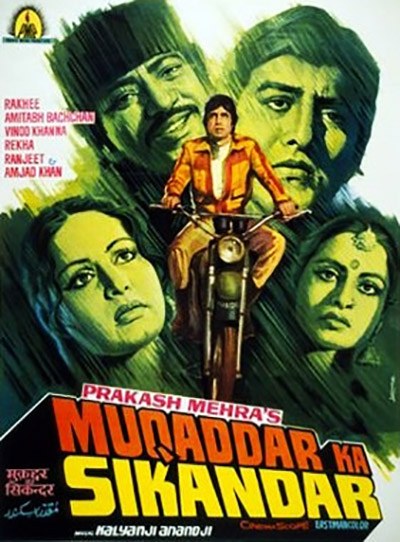 Image Source: mot3h
But Amitabh Bachchan was saved as it was also the phase when Vinod Khanna was slowly and steadily getting disillusioned with the functioning of the film industry - running around trees and day in and day out visit to the studios didn't excite him enough. This forced Vinod to quit the industry and take the route to Pune and eventually to Oregon to understand Osho's spiritual teachings.
The veteran eventually returned in 1986 with his stardom still intact. Mahesh Bhatt, Yash Chopra, JP Dutta and Mukul S Anand were few from the first lot to sign him for their films.
People without blinking their eyes accepted him when he romanced Sridevi in Chandni or protected Meenakshi Shesadri in Jurm or donned the Khaki attire in Satyamev Jayate. But Vinod Khanna's second inning was a flash in the pan, post the first lot, his subsequent choice of films let his fans down.
The once Sexy Sanyasi did films which looked a pale shadow of his past glory. But this also was the '80s, which has unanimously dubbed by everyone as the worst phase or era of Bollywood. Vinod kept getting offers but most of his films remained inconsequential which failed to create ripples at the box-office. But his U-Turn in 1999 kept him relevant when he became an MP from BJP ticket. The actor continued doing films but was unable to leave an impression neither at the box-office nor at the Parliament.
Salman Khan resurrected his acting career to an extent when the superstar offered him the role of his father in Dabangg franchise.
Thumbnail Image Source: inextlive