VIRAL! Amid Mahesh Babu's Controversial 'Afford' Remark On Bollywood, Fans Share An Old Video Of Shah Rukh Khan Of Never Leaving Hindi Cinema-WATCH
Fans of Shah Rukh Khan have shared an old video of him on his Hollywood plans amid Mahesh Babu's controversial remarks on Bollywood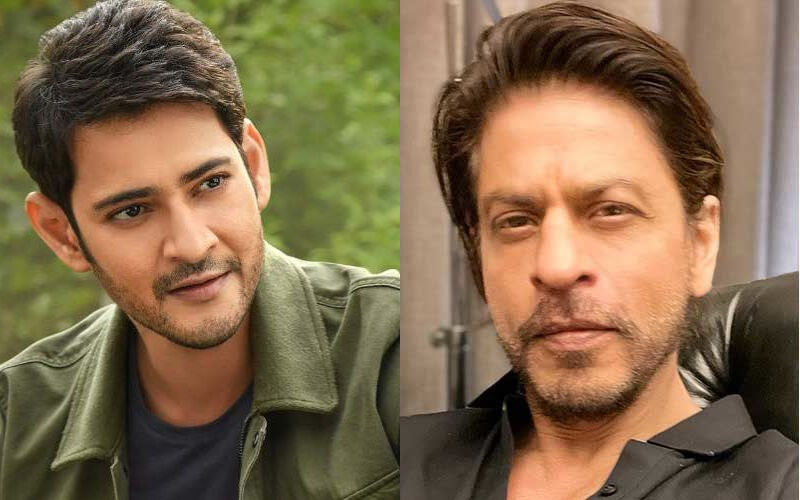 South superstar Mahesh Babu recently stirred up a controversy with his shocking remarks on Bollywood. At the trailer launch event of his production venture, Major. The Telugu actor said 'Bollywood can't afford' him and thus he does not want to waste his time. Many have slammed Mahesh for this stance on social media. Amid this uproar, fans of Bollywood Superstar Shah Rukh Khan shared a 14-year-old video of SRK talking about not entering Hollywood.
This old clip of King Khan speaking to international media at an event is doing rounds on social media. In this throwback video shared on Reddit, SRK when asked about his plans of joining Hollywood, said, "My English not good. If they give me a role of a dumb person who doesn't speak, maybe. I am not trying to be modest but I am 42 years old, I am little brown, I don't have any special USP as an actor. I don't know Kung fu, I don't dance the Latin salsa, I am not tall enough. I think anyone who is my age in the western world, I have seen recent films of Europe, films of what you call 'the dream factory', I think there is no space for me. There is no place for me because I don't think I am that talented."
Meanwhile, a host of celebs such as producer Mukesh Bhatt, Ram Gopal Varma and Kangana Ranaut have expressed their opinions on Mahesh Babu's 'Bollywood can't afford me' remark.

For the unversed, Mahesh Babu had said, "I may sound arrogant, I did get a lot of offers in Hindi. But I think they can't afford me. I don't want to waste my time. The stardom and love I have here in Telugu cinema, I never thought of going to another industry. I always thought I will do films here and they will become bigger, and my belief is turning into a reality now. I can't be happier."