Virat Kohli: Anushka Sharma And I Come From Middle Class Families, We Worked Hard And Made It Big
Speaking about their shared family values and middle class upbringing, Virat Kohli revealed the similarities between his career path and Anushka Sharma's saying his wife "also comes from a very similar background."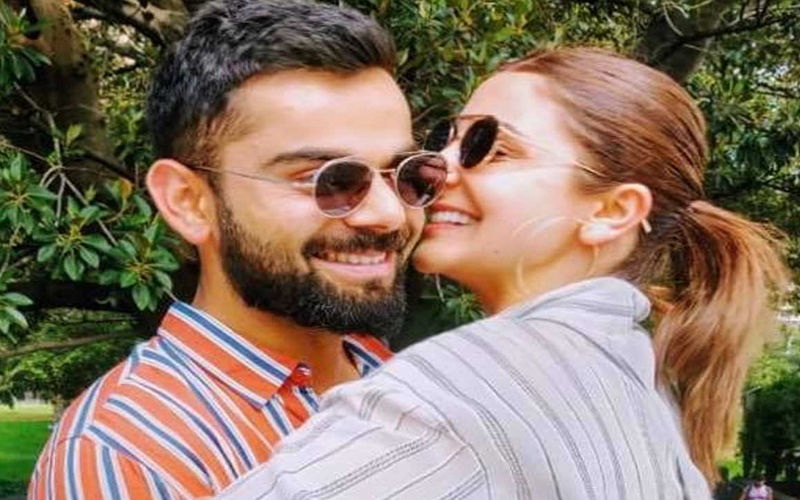 Virat Kohli and Anushka Sharma are pure couple goals. The two are doing phenomenally well in their respective fields. While Virat is a global icon and cricketing legend, the Indian skipper's wife is Bollywood's leading light. But if Virat is to be believed, their journeys have not been easy ones. Speaking to Graham Bensinger, the star cricketer recently revealed some unknown facets of his relationship with the stunning and headstrong actress.
Speaking about their shared family values and middle class upbringing, Virat said that Anushka "also comes from a very similar background as me. Middle class families, made it in their respective careers, worked hard, got to a certain stage." The doting husband even goes on to draw a parallel between their career paths. "So actually in hindsight when we look at our lives, they were going at the same pace but in totally different worlds. The timelines of my debut, August 2008, the timeline of her starting her first film, shooting, was August 2008. Same year we came into the scene but we didn't know each other, till 2013 we didn't meet."
The two first met on the sets of a brand shoot and Virat reveals that they instantly hit it off. "Our life has been so similar but in totally different worlds and then we got along so well because we were talking real things and a lot of things people don't connect with. Only if you have seen that life will you understand what we are talking about." There were an instant connect and the two hit it off and become great friends. And the rest, as they say, is history.
Image Source:- gstv/instagram/anoushkasharma