Wajid khan's Wife Kamalrukh Khan Says She Is Fighting For Children's Due Inheritances; 'No Woman Should Have To Face What I Have Faced'
After her long Instagram post, late Wajid Khan's wife Kamalrukh Khan has opened up on his relationship with the singer, being pressurised to convert to Islam, fighting for his inheritance and more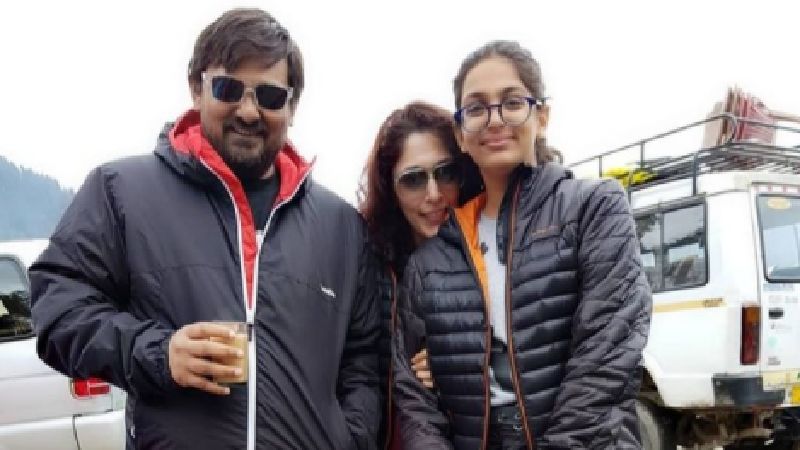 Singer-composer Wajid Khan passed away on June 1. It was recently that his wife Kamalrukh Khan penned a long note describing how his family pressurised her to convert to Islam. In the lengthy note, she revealed that this constant pressure from Wajid's family led to a rift between them. Kamalrukh Khan also mentioned that she is being harassed even after his demise. Now, in a recent interview, she has revealed the reason why she chose to speak up now.
Kamalrukh Khan explained that she is fighting for the inheritance that rightly belongs to their children. She said that Wajid Khan's support was her primary source of earning and now his family is taking away the inheritance. Hence, she has decided to fight back. She said, "Now, when what is due to his kids is being taken away, I feel compelled to speak out. Life has brought me to a point where I need to fight for my children's due inheritance as his family has usurped his assets post Wajid's death. I am both father and mother to them, and in practical matters, always have been! My daughter is 16 years and my son is 9 years. I have to pay for their education and our upkeep. I work as a clinical hypnotherapist and our primary source of earning has been Wajid's marital support. If that too is being snatched away by those who haven't bothered to keep in touch with me or my children for the past 7-8 years, on such unfair grounds, I need to fight back on every front."
She even went on to say that no woman should suffer what she went through in her 17-years of marriage. In the interview, Kamalrukh Khan explained how she was being pressurised by Wajid Khan's family to convert to Islam. She claimed that her kids were called illegitimate as she did not agree to convert. She even stated that Wajid's mother, in front of her, would ask the singer-composer to remarry to which he would not agree. Kamalrukh Khan stated that her fight is against the distortion created by using faith.
An excerpt from the interview read, "No woman should have to face what I have faced during these 17 years of marriage. If my children's inheritance is under threat and my reputation is being dragged through the mud, I will speak out. No one should be able to get away with this. Legal battles apart, people should know. If an educated, independent woman like me can go through this just because she married for love and did not convert, a lot worse can happen to others that are less empowered. Beyond forced conversions and marriages tied to conversions, I want to focus on the trauma that I have faced. My post isn't against any one religion. All religions are equal, it is how one uses faith to distort matters. I stand against this distortion." (Also Read:
Late Wajid Khan's Wife Kamalrukh Reveals What Destroyed Their Marriage; Pens About Her Life In An Inter-Caste Marriage)
Image Source: Instagram/kamalrukhkhan