Horoscope Today, November 30, 2020: Check Your Daily Astrology Prediction For Aries, Taurus, Gemini, Cancer, And Other Signs
Find what the day has in store for you, embrace the opportunities coming your way, get a red flag on threats you may face today, and make your day better.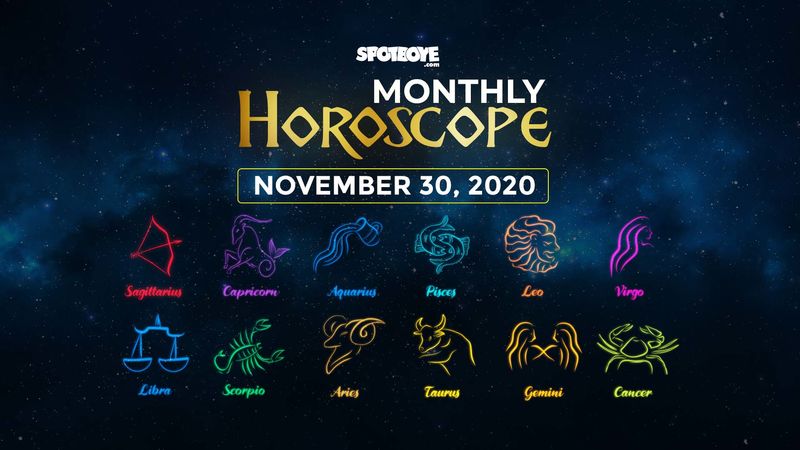 Check out today's horoscope here:
ARIES (Mar 21 – Apr 20)
Overthinking will drain your mind today. A small break from the routine will help you go a little easy. The second half of the day lifts up your spirits as a loved one spring at you with an interesting surprise.
TAURUS (Apr 21 – May 21)
Procrastination has led to missed deadlines and you may feel burdened with the responsibilities. Planning and multi-tasking is your talent, put it to good use.
GEMINI (May 22 – June 21)
Today is an overwhelming day as you wait for answers. Your hard work will pay off, good results will come. Keep your expectations in check today.
CANCER (June 22 – July 23)
Although it is great to learn a lesson from mistakes, today is not the day where you can afford to make silly mistakes. The keywords you need for the day is caution and focus!
LEO (July 24 – Aug 23)
You will bewitch people with that smart talk today, winning hearts of those around, you may get greedy for recognition.
VIRGO (Aug 24 – Sept 23)
Be cautious while you express feelings to people. Do not hesitate to express, just say the right things. Steer clear from controversy.
LIBRA (Sept 24 – Oct 23)
Today you are at your best foot forward in looks, in appeal, in earning returns on investment. This does not mean your world is centered around you. You will help anyone who asks for it!
SCORPIO (Oct 24 – Nov 22)
Today is the day that makes the implementation of long-awaited plans possible. Try to have a build-up in your plans. Don't go aiming for stars. First, lay the foundations.
SAGITTARIUS (Nov 23 – Dec 22)
When love comes your way don't be busy in an argument with them. You may make quite an appearance on your date or in a public gathering today.
CAPRICORN (Dec 23 – Jan 20)
If you expect any legal proceedings, be careful. Brokers and dealers may face heavy losses if careless.
AQUARIUS (Jan 21 – Feb 19)
You have extreme precision in managing all the opponents at work or in professional life. Your partner is keen to help you in managing your work-life balance.
PISCES (Feb 20 – Mar 20)
Financial savings for a stable future is on cards. A lot of ups-and-downs in finances may happen. Someone in trading or shares may experience a rollercoaster ride.




Image source: SpotboyE Team