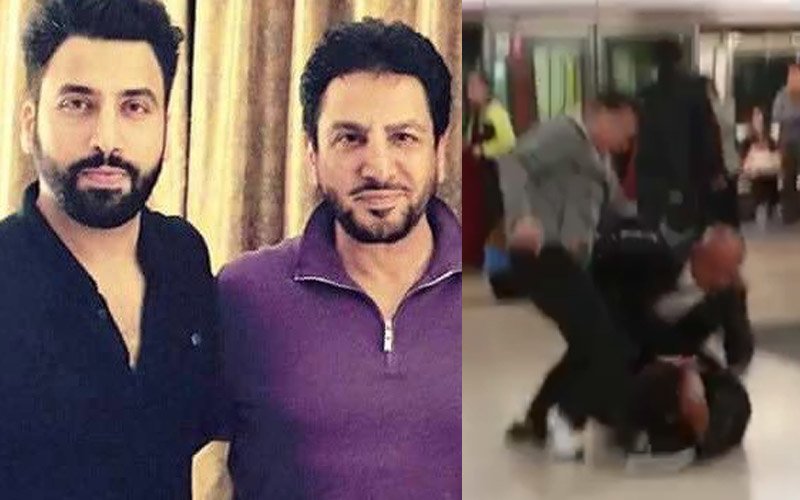 Your browser does not support the video tag.
Gurdas Maan has recently been in the news because of his latest album, titled Punjab. The album's first song has been one of the most popular songs on YouTube in the past week. He has been receiving a lot of praise from people across the globe for bringing up such an honest topic in such a simple manner. But now comes the bad news. The singer's son, Gurikk Maan was allegedly beaten up at a Hong Kong metro station. Check out the video:



The videos show three young men, one of whom is allegedly Gurikk, in front of a crowd on a metro train. A verbal fight has broken out and the men can be seen berating someone in Punjabi. After a few minutes, fists start flying and the passengers gather around to thrash the Punjabi men.

The violence unleashed on the group was swift and strong. They were thrashed black and blue on the platform itself. Some men were even dragged by their hair and pinned down to the ground before being kicked.

The images are not clear enough to ascertain whether one of the men is Gurikk, but reports are flying thick and fast that it is indeed him.

Even though there hasn't been any confirmation from Gurdas Maan or his team on this unfortunate incident, the videos are going viral as we speak.

We await a response from the ace Punjabi musician clarifying whether or not the incident is true or just case of mistaken identity on social media.

UPDATE: Just a few minutes ago Gurdas Maan took to Twitter to clarify that his son Gurikk Maan was not involved in the headline-grabbing fracas.

Thumbnail Image Source: youtube/kuliRam