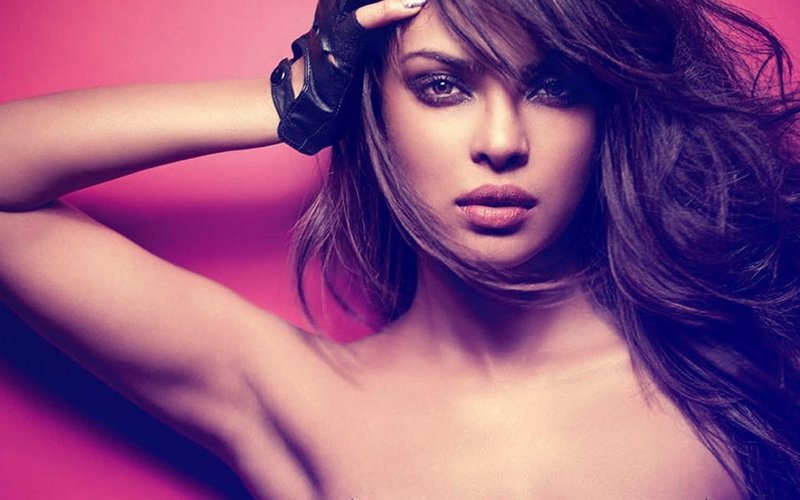 Your browser does not support the video tag.
Priyanka Chopra is leaving no stone unturned in her Hollywood innings. Not just is she seen hanging out at award functions and parties with Hollywood bigwigs, but she has even managed to catch up on the popular sport of the nation - Baseball.
Priyanka was spotted pitching the perfect curve ball when she went ahead to watch a baseball match. Check it out:
Priyanka captioned the video as: "So NBD just throwing my first pitch with @annefulenwider and the most incredible achiever's at AT&T Park (home of the San Francisco Giants) while attending the Marie Claire Power Trip dinner. #sanfrancisco love the slo mo sound! @balmain @marieclairemag (sic)."

Fans soon started noticing how perfect she was pitching despite wearing high heels.
Even Priyanka's entry to the stadium was cheered by fans galore. She put out a video of the same captioned as: "Somehow wearing a @balmain tutu makes everything better @marieclairemag #powertrip #sanfrancisco #atntpark #homeofthegiants @daya #sitstilllookpretty🎶✌ (sic)."
Also, later in the night Priyanka was catching up with her gal-pals whens he decided to rap with them. Priyanka captioned the video as: "Pre party madness with my @badassboz and @anjula_acharia #throwback @lilkimthequeenbee @lilcease cause he's got a different girl everyday of the week!! Sooo #shalliproceedyesindeed #Repost @badassboz (@get_repost) ・・・ What happens in the hotel room while we wait to head to dinner for the @marieclairemag Power Trip? @priyankachopra @anjula_acharia and I throwback and tell it how it really is!! 🙋🏿🙋🏻🙋🏻 (s/o @lilkimthequeenbee @lilcease 🎶) #shalliproceed #yesindeed (sic)."

Well, Priyanka you just nailed it when you rapped. Is there anything you can't do Pee Cee?

Image Source: beelierte