Global icon Priyanka Chopra Jonas started her career in Bollywood with her big win at the Miss World beauty pageant in 2000. After winning the beauty pageant, Chopra debuted with Abbas-Mustan's romantic thriller 'Humraaz' and the rest is history. But do you know that her win was already 'fixed' and planned? Shocked right? Well, her co-competitor, Leilani McConney has made this shocking claim in her latest podcast video. She called Priyanka's Miss World win 'rigged' and accused the makers of favouritism.
In a video shared on her YouTube channel, Leilani revealed that no contestant was allowed to wear a sarong during the swimsuit competition but Priyanka was the only exception to it. She also alleged that the desi girl used some skin tone cream but it made her skin blotchy so to cover that she wore her sarong. Not just that, McConney even went on to state that PeeCee's gowns were better made and she got good food in her room. In the video, she said, "Apparently she was using some skin tone cream, to even out her skin tone and it was splotchy. I did not say it was a bleaching cream, it was a skin-tone cream. It didn't work, her skin was blotchy so she did not want to remove her sarong. So during the actual judgement, she is actually in a dress."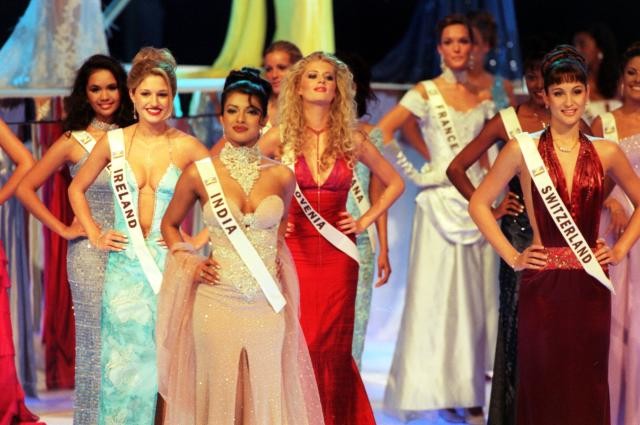 Furthermore, the former Miss Barbados mentioned that while all the other girls were bunched together on a beach, The Sky Is Pink actress got good media coverage with her large pictures featured in newspapers.

To note, a closer look at Leilani's YouTube channel seems to suggest that she has animosity toward Priyanka Chopra and her best friend Meghan Markle.