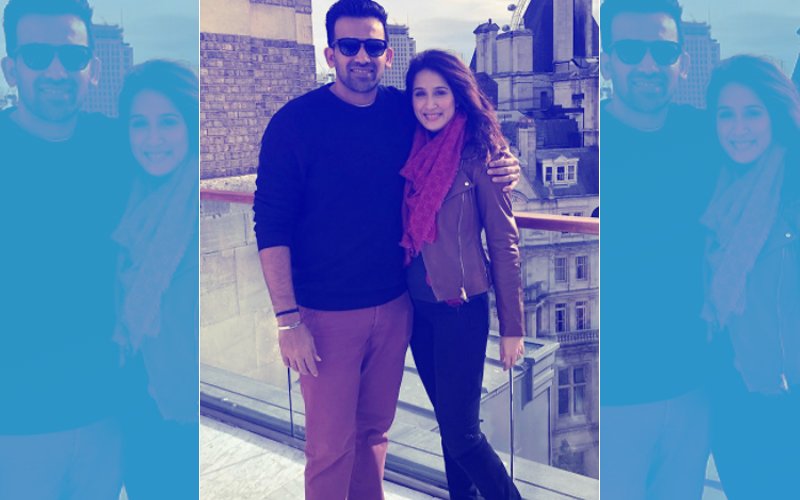 Your browser does not support the video tag.
Zaheer Khan and Sagarika Ghatge are all set to tie the knot on November 27 this year, and looks like the duo seems to be rather excited about it. And why not? It has been over three years since they met each other and ever since then a lot has changed between the couple.

So what were the early impressions of the couple about each other? In an interview with Bombay Times, Sagarika opens up and says, "Zaheer is a good host and is extremely well-mannered. For me it matters a lot. A guy has to be chivalrous. That was my first impression of him- that he was humble. I am sure he had a different impression of me."
To which Zaheer added, "I am very relaxed and non-judgemental in my approach. I let people be. This quality of mine, where I am unfazed by things, bothers my friends a lot. Even Yuvraj pulls my leg and tells me that ticking all the boxes during the wedding prep is crazy and hectic. I guess he is envious of how calm I am."

"And that's a good quality, but not always. It gets annoying for me. I end up telling him, "You have to have a reaction! You cannot be like that," quips Sagarika.
How did they meet? Sagarika said, "I always knew he was a good guy. Whenever I met this common friend of ours called Ritik, I would always tell him that Zaheer seems like a good guy. He knew that I never talk about anyone like that, so there was probably something more to this. What I liked about him the most was his humility. Despite achieving so much in life, he is grounded. That is one quality in him that I truly I admire. Sometimes I fly, but he is grounded."

From being friends to lovers, Zaheer and Sagarika's journey has been incredible. We wish the couple all the very best for the future.