WHAT! Salman Khan Revived Satish Kaushik's Career After He Was Shunned By The Film Industry; Later Actor Said, 'They Thought I Was Old And Useless'
Scroll down to find out how Salman Khan played a pivotal role in reviving Satish Kaushik's career after he shunned by the Film Industry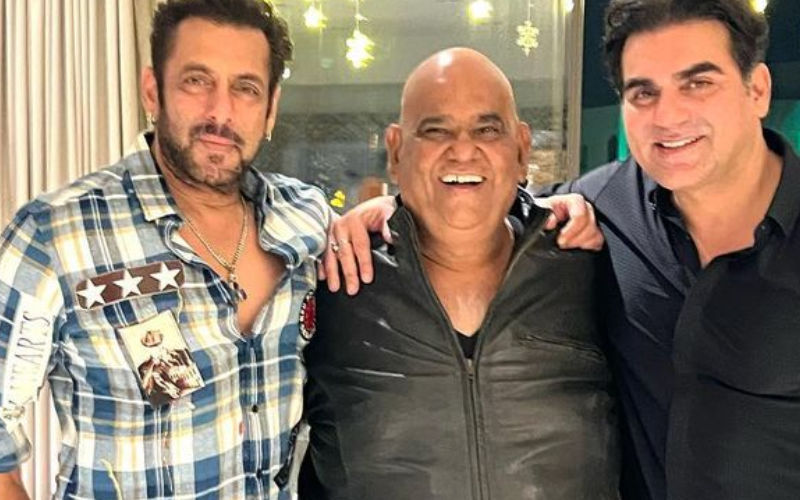 Satish Kaushik who left us suddenly, was not happy with the way the Mumbai entertainment industry was treating him in recent years.He found it difficult to put together directorial projects. His dream project which eventually became Kaagaz was on hold for seventeen years. Salman Khan was instrumental in making Satish's dream come true. It was when veteran actor-director Satish Kaushik was travelling with Salman Khan that things fell into place for Satish's dream project.
Recounted Satish, "I got to know about Lal Bihari Mritak, who was declared dead by the government and who spent 18 years fighting to prove he was alive, in 2003. At that time no one wanted to back the project. Then I was travelling with Salman to Malta to shoot for Ali Abbas Zafar's Bharat when I told him about Kaagaz, then called Lal Bihari Mritak. Salman loved it! I suggested that he become the presenter of the film. Everything fell in place after that."
Salman and Satish went back a long way. Many consider my Tere Naam to be Salman's best performance. Satish was okay with that. "I wouldn't want to disagree with that." A remake of the Tamil film Sethu, director Satish Kaushik's Tere Naam looked at a ruffian's obsessive love for an ordinary girl. It was said to be based on a true story, and as such, didn't provide the regular dose of predictable twists. Though the tale had its ups and downs, the film is boosted by Himesh Reshammiya's music(the best soundtrack of his otherwise dubious career), Mahendra Verma's action sequences and Jainendra Jain's well-structured dialogues.
S Sriram's cinematography was appealing, though the flow is marred by too many shots of the Taj Mahal and passing trains.In her first Hindi film Bhoomika Chawla was fairly spontaneous. However, it was Salman who really impressed, despite that hideous hairstyle. Whether playing the confused vagabond or the helpless lunatic, he came across naturally. Salman didn't forget Tere Naam and came forward to put Satish Kaushik's dream project in the market. Kaagaz was completed in 2018. Satish saw Kaagaz as his return to form as a filmmaker and actor. "For some time now I was being shunned by the film industry. They thought I was too old now and useless. I think I've more than proved myself as an actor and as a director."
Satish was very clear about the choice of actor to play Lal Bihari/Bharat Lal. "It couldn't be a star. This character had to be played by an actor with connect to the grassroots. When I signed Pankaj Tripathi he was not the star he has now become. Mirzapur and Criminal Justice were not out yet.Pankaj's presence , on top of Salman's backing were the two USPs in the marketing of Kaagaz."
Has the real Lal Bihari seen the film? "Yes, he has. I showed it to him. Unfortunately, the impossible hardships that he has gone through in life have embittered him. He's always in a negative zone, always criticizing everything. He has stopped seeing the beauty in nature and life. His son worked as an assistant director in Kaagaz. Hopefully, after the film's release Lal Bihari would have something to finally smile about."