Vinod Khanna was certainly one of the most sought-after actors of his time. The veteran, after his debut in 1968, became a fan favorite. He won everyone's hearts thanks to his exceptional performances. It is well known that the actor left the film industry when he was at his peak to pursue his spiritual journey in the USA.
If reports are to be believed, after spending time in Bhagawan Rajneesh's ashram, when he returned to work in the industry, he worked round the clock. The incident that left Dimple Kapadia scared happened when the duo were working on Mahesh Bhatt's directorial Prem Dharma, which was later renamed Maarg and released on home video in 1992.
Being an actor of such a huge stature, it is a given that the rumour mills keep speculating about things that happen on the sets of the movies. One such scandalous story from that time was that Khanna couldn't control himself when he was shooting a bedroom scene with Kapadia.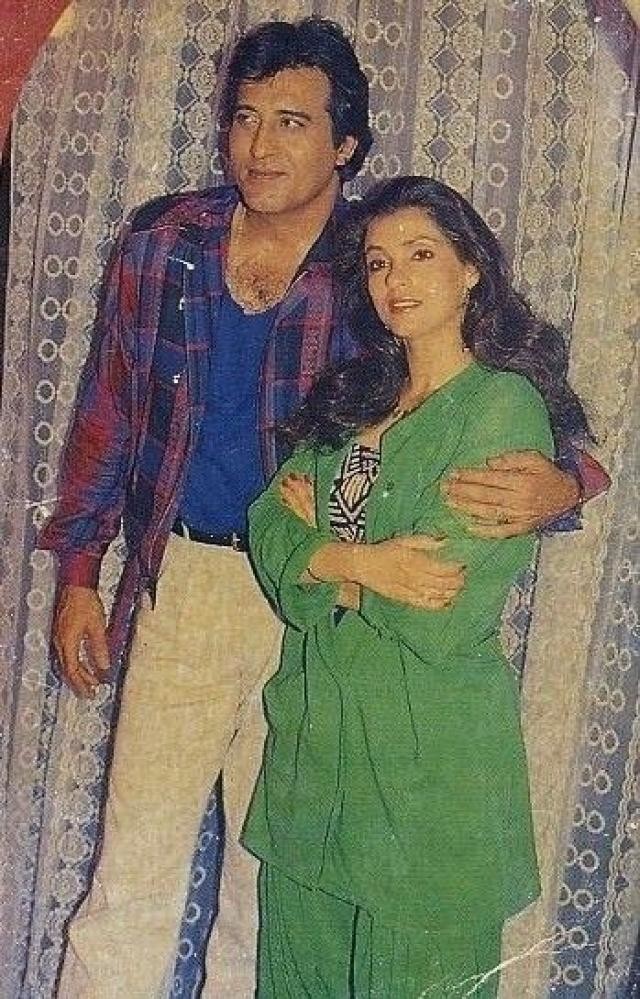 What happened was that the late actor was supposed to kiss Dimple, hug her, and then fall asleep. However, being tired from shooting all day and night, the actor had arrived late on the set that day. As soon as the scene was set up, Bhatt gave his command for the actors to start acting. Being a diligent director, he wanted to shoot a few more scenes to make the intimacy look more authentic. ALSO READ: Twinkle Khanna's Niece Naomika Saran's Uncanny Similarities To Nani Dimple Kapadia Sets The Internet Abuzz With Compliments
To make the scene more believable, the director and the crew members shifted their positions to a distance. In a dimly lit room, after the director gave his cue, Vinod started kissing and hugging Dimple. Even after Bhatt said cut, Vinod couldn't stop himself, which left the 65-year-old actress and Mahesh Bhatt in shock. The actress, unable to fight back, called out for help, which led to the assistants rushing to the actors and shouting "cut." As soon as Dimple was released, she recovered from her shock and rushed to her makeup room, crying. Mahesh then confronted Vinod about his inhumane act and asked him to apologize to the actress. He even told Vinod to convince the actress that he was just too drunk to stop.
Vinod had then admitted that he had lost control because he was shooting intimate scenes after a long time. The veteran actor passed away in 2017 due to bladder cancer.
Image Source: BollywoodShaadis