Twinkle Khanna's Niece Naomika Saran's Uncanny Similarities To Nani Dimple Kapadia Sets The Internet Abuzz With Compliments
Twinkle Khanna took to Instagram to wish her niece Naomika Saran on her 18th birthday, and the netizens couldn't help but compare her to a young Dimple Kapadia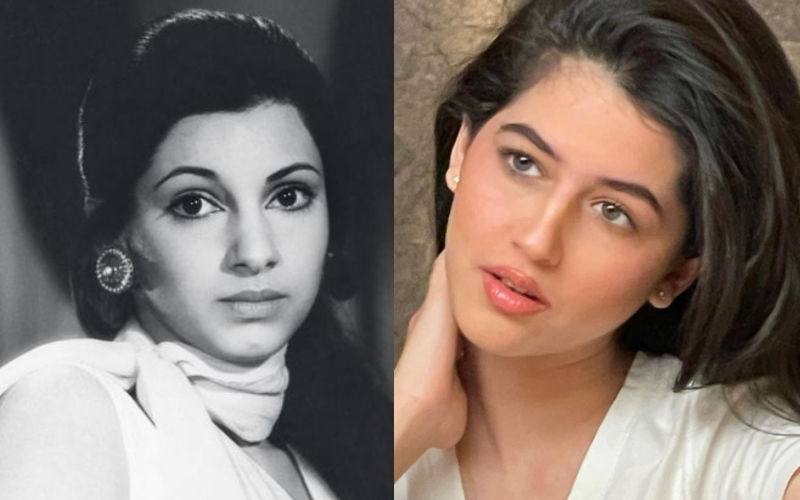 Actress turned writer Twinkle Khanna recently took to Instagram to wish her niece Naomi Saran on her 18th birthday. Twinkle's adorable wish for her sister and former actress Rinke Khanna's daughter caught the attention of her followers, but what set the internet abuzz was Naomi's uncanny resemblance to a young Dimple Kapadia.
Sharing the picture, Twinkle wrote, "And my stunning niece turns 18! Happy birthday my @naomika14. It's been a joy watching you grow from a little girl who was scared of her bellybutton to this smart, confident woman. Love you loads."
People couldn't help but compare the young lady to her grandmother, actress Dimple Kapadia. They said, "She looks so much like her mum. And a bit of the Dimple gorgeousness." Another said that, "The Khanna genes are so evident! Happy birthday!"
Fans even compared her to a younger-looking Twinkle Khanna. Some said she was the perfect blend of the sisters, while others pointed out the resemblance the younger one shares with veteran actor Rajesh Khanna and cousin Aarav Kumar.
One commenter said, "She has got stunning similarities to you." A fan wrote, "Looks very much like her Masi, same hair, face cut and features." Another wrote, "She has your reflection mam" A fan said, "She resembles u so much, she looks like your daughter... happy birthday beta." Some people thought Twinkle had shared a picture from her youth. They said, "I legit thought that's a photo from your youth!"
One follower said, "She is absolutely gorgeous and looks like good mix of you and Rinke....Aarav and her have similar eyes!!!!" Other follower said, "She looks like and your father her color eyes exactly your son. She is to gorgeous"
Only time will tell if Naomi will follow in the footsteps of her grandmother, Dimple Kapadia, and become an actress, or if she will carve her own career path.