When Akshay Kumar Celebrated His Late Mother's Birthday At Her 'Favourite Place In The World'-A Casino; Watch Throwback Video
We stumbled upon a throwback video of Akshay Kumar, showing him celebrating his late mom's birthday by taking her to a place she loved the most - a casino.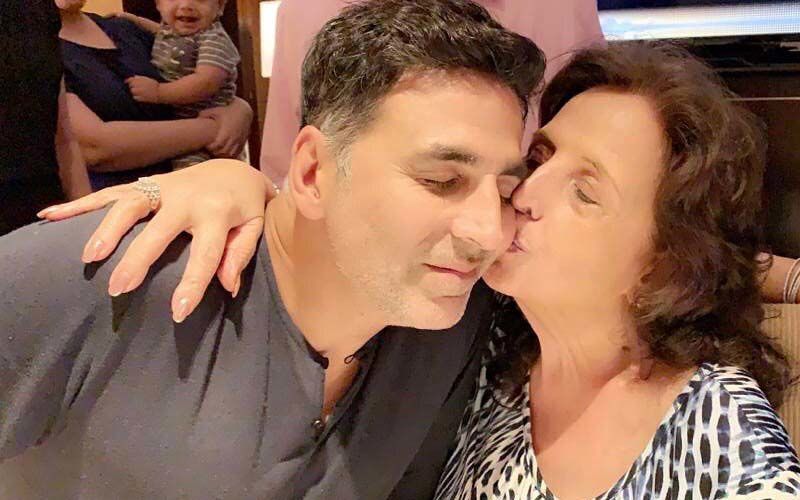 Akshay Kumar's mother, Aruna Bhatia left for her heavenly abode on Wednesday (September 8) after a prolonged illness, on the eve of the actor's 54th birthday. And it is indeed a sad birthday for Akshay, who is missing his mom today on his special day. The actor was very close to his late mother and has often expressed his undying love for her. Today, as scores of his fans and close ones are showering love on Akshay, we bring you a priceless old video of the actor with his mother that only proves Akshay was a dutiful son.
Akshay Kumar posted this special video on his Instagram in January last year on the occasion of his mother's birthday. The clip shows him celebrating his mother's birthday by taking her to a place she loved the most - a "casino." Akshay can be seen wheeling his mother towards a casino in Singapore. The video, filmed from behind the two of them, also showed the actor going toward a signboard which has 'casino' written on it.
Sharing the video, Akshay, back then, had written: "Do more of what you love doing and that's exactly what the birthday girl did. Spent the past week in Singapore taking mom to her favorite place in the whole world: the casino."
Take a look at this throwback video:
Yesterday, Akshay informed his followers about the tragic news of his mother's demise, and wrote, "She was my core. And today, I feel an unbearable pain at the core of my existence. My maa Smt Aruna Bhatia peacefully left this world today morning and got reunited with my dad in the other world. I respect your prayers as I and my family go through this period. Om Shanti."

Image Source: Instagram/ /akshaykumar/