When Ranbir Kapoor Slammed A Journalist For Questioning Deepika Padukone's 'RK' Tattoo; Said, 'Bahut Hi Kamaal Ka Behuda Sawaal Hai'
It was during the promotions of Yeh Jawaani Hai Deewani, when a journalist had asked Deepika Padukone to show her RK tattoo which had irked Ranbir Kapoor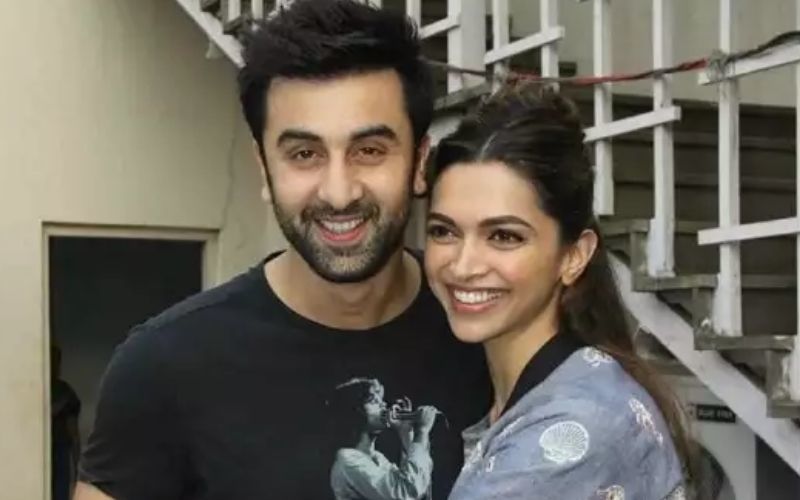 Bollywood actors Ranbir Kapoor and Deepika Padukone were once the IT couple of the entertainment industry. From their on-screen chemistry to their off-screen romance, the talented actors ruled the headlines for being head-over-heels for each other. The actress had even gotten his initials tattooed on her neck, which was quite bold at the time. While they broke-up a few years later and moved on in life, fans still cherish the professional bond that they share.
They left everyone excited, when they collaborated for Ayan Mukerji's Yeh Jawaani Hai Deewani (2013), for the first time after their break-up. It was during the promotions of the film that the ex-couple had to face a lot of personal questions from the media present at the event. A journalist, during the trailer launch of the movie, had proceeded to ask Deepika about her 'RK' tattoo and requested her to show it off, as celebrities can do anything for the promotions of their movies.
ALSO READ: Alia Bhatt Reveals Hubby Ranbir Kapoor Doesn't Like When She Raises Her Voice When Angry' Says, 'He Thinks It's Not Fair'
While Deepika was about to give her reply to the weird question, irked by such invasion of privacy, Ranbir picked up the mic and defended her. He went on to express how the tattoo wasn't for promotional purposes and it was a very silly thing for the reporter to ask. He went on to school the media and revealed how even they have a personal life. He requested them to have a little dignity and not bring up such topics during press conferences.
ALSO READ: Oops Moment! Ranbir Kapoor Spills Hot Black Coffee On His Pants At An Event With Mom Neetu Kapoor-See Video
Quoted by BollywoodShaadis, RK Jr. said, "I think yeh bahut hi kamaal ka behuda sawaal hai. Deepika ne tattoo promotion ke liye nahi lagaya hai. It's really, really silly and I really pray for you ke aap jab jayenge waapas office mein toh they welcome you with open arms as a hero that you asked this question at this press conference. We also have a life, we have a personal life. When you ask a question like this and when Deepika will reply, that will become a news article. So I think it's best that you could also have a little bit of dignity at a press conference and not bring up questions like these."
For the unversed, they were last seen in Ayan Mukerji's Brahmastra: Part One - Shiva, where Ranbir played the character Shiva and Deepika had a cameo as Shiva's mother Amrita. While they never shared the screen space, fans have been hoping to see them together as the sequel of the film is said to be focused on Dev and Amrita.
Image Source: Instagram