It will be five years on 24 February since she left us. Not a day goes by when somewhere or the other someone doesn't play her song or watch that scene…. she was the ultimate dancing queen who made fans dance around her little fingers. She was an absolute favourite. The darling of the nation. I doted on Sridevi. I hate Boney Kapoor for getting the privilege of marrying her. I've seen Lamhe, Judaai and Sadma more times than any other films.

Sridevi was the heartthrob of millions. Truly an icon beyond all icons. And to go in such a cruel way! There she was, attending her husband Boney Kapoor's nephew Mohit Marwah's wedding festivities in Dubai. Lord knows, Sridevi looked like a million bucks at the wedding, as she always does. (Did you ever see Sridevi looking ill-groomed?) Wedding over, the family including Boney Kapoor returned to Mumbai. But Sridevi decided to stay back in Dubai for some shopping. It proved to be a fatal mistake. Death came suddenly to claim her when the man who had held her hand through the most difficult of times was not there with her to hold her during her final journey.
Boney Kapoor's devotion to his wife is beyond the precincts of human understanding. Married and with two growing children, Boney decided to start a fresh life with Sridevi. They met when she was trying to find her bearings in Bollywood. Boney immediately took charge of her Bollywood career—she was already a major star in Tamil and Telugu—and then took charge of her life. She initially moved into Boney's family residence because she abhorred staying in hotels during her long spells of shooting in Mumbai away from her home in Chennai. Then she never moved out. Boney was completely in-charge of Sridevi's life. I wonder how he is going to fill his days now. He considered her the best actress in the world, better than Meryl Streep and pushed for her place of supremacy with every breath he had. And she completely reciprocated his affections.
I remember Sridevi telling me, "I am not the least embarrassed or apologetic about my dependence on Boneyji. He is my lifeline. He looks after every little detail in my life. I can't imagine what life would be without him."
Now of course Sridevi needn't answer that question. Destiny had completely different plans.
My hands would tremble every time I'd be on the phone with her. She tried to laugh away my discomfort. "Don't be like that. I am nothing special. I just do my work to the best of my abilities, as I hope my daughters will do when they start their careers. Luckily for me, I haven't lost my enthusiasm and passion for the camera. I still feel the same palpitations on my first day of shooting that I did when I started off as a child artiste in Tamil cinema when I was only 4. I never lost my excitement for acting. The day I do, I will quit."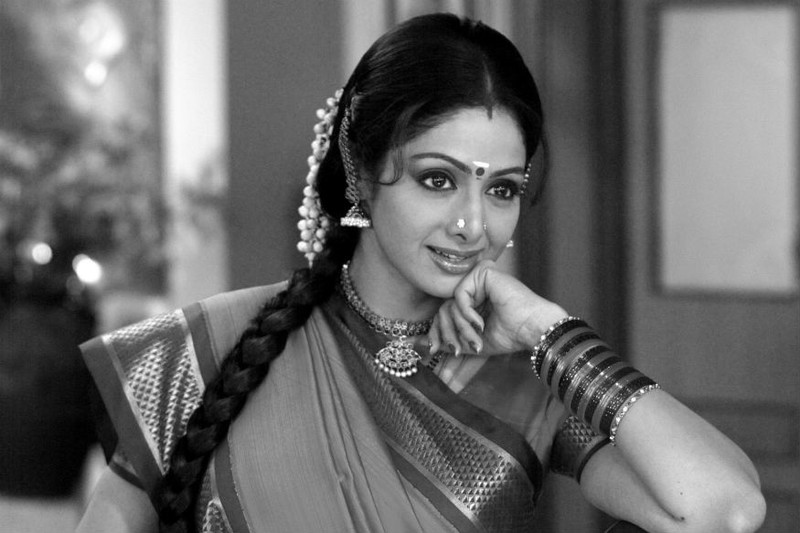 There have been many iconic actresses in Bollywood. What made Sridevi stand out among the legends?
I once asked Kamal Haasan this question. And he gave me a befitting reply. "Sridevi was an amazing learner and fabulous mimic. She could copy the director down to the minutest detail. When we worked together in her earlier films she would copy me too. And that's how I learnt on the job. By observing others very carefully."
I once remember sitting with Yash Chopra. Sridevi had just given the performance of a lifetime in Judaai the film Boney Kapoor produced for her just before they got married and which in my opinion is her best performance. Yashji picked up the phone and dialled Sridevi at Breach Candy.
"Sri, listen after Judaai, you can't just be a wife and a mother. You have to continue acting. I already have a script ready for you." Sridevi plunged into her role as a real-life mother devoting her time to looking after her two daughters Jahnvi and Khushi. Ironically she couldn't live to see her Jahnvi's debut in Karan Johar's Dhadak. This is a creepy eerie replay of what happened when Arjun Kapoor, Boney's first-born from his first wife Mona passed away months before seeing her son's debut in Ishaqzaade. But Mona was ill. Sridevi didn't know a day's illness.
In my last conversation with her she joked about her lifestyle and how Boney encouraged her to get wild. "I lead a very disciplined life. Boneyji tells me to stop being a saint and enjoy life."
Life, it seems, had other plans.
Image Source: Google and Instagram