Who will step into Mithunda's dancing shoes for Disco Dancer remake?
B. Subhash, the director of Disco Dancer, has been struggling to come up with a remake of the 1982 smash hit. With Hrithik Roshan not responding to the offer, the filmmaker is worried about who will step into Mithun Chakraborty's dancing shoes. Quite a tough task, that.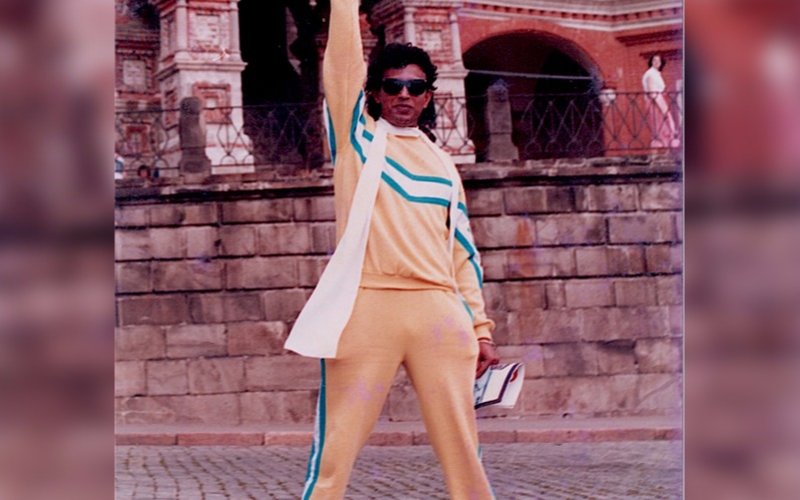 Today, on Mithunda's 66th birthday, this story can be told. All efforts to remake his 1982 smash hit, Disco Dancer, have been in vain.
The cult movie, directed by B. Subhash, became a craze not only in India, but also in Russia where Mithun Chakraborty would be mobbed as soon as he stepped off the airplane at the Moscow airport.
Image Source: alfaimage
The director also made Kasam Paida Karnewale Ki (1984) and Dance Dance (1987) with Bollywood's hero, who would invent his own moves to the hot steps of John Travolta and then Michael Jackson.
B. Subhash wished to remake Disco Dancer with Hrithik Roshan. On being asked if this was true, the filmmaker told SpotboyE, "Yes, that's right. I didn't meet Hrithik but did approach his dad, Rakesh Roshan. When I narrated the story concept, with some updated elements, he gave me a blank look. He didn't say 'yes' or 'no'. He just didn't get back."
Image Source: ravepad
Actor Prashant Rai, who appeared in The Amazing Spider-Man 2 (2014) in a brief appearance, approached Subhash for the remake, but as the director points out, "It is not possible to raise finance for a film which doesn't have a marketable hero. This is an unhealthy trend set by the corporates."
Was Mimoh ever considered to step into his dad Mithunda's dancing shoes? Again quite frankly, Subhash responds, "Yes, of course. But Mithun explained that Mimoh's launch project had already been promised to Venus Pictures."
Image Source: popopics
Mimoh hasn't quite made it as a star yet. Meanwhile, there seems to be no likelihood of a New Age ka Disco Dancer materialising.
Be that as it may, SpotboyE's badhais go out to Mithunda for his 66th!
All our pictures are free to be leaked without our permission. Do note: They are not Censor Certified.