Cricketer Zaheer Khan and Chak De! girl Sagarika Ghatge's engagement on Tuesday night was a well-attended soiree. Anushka Sharma and Virat Kohli were among the many happy couples in attendance but Yuvraj Singh walked in solo. New wife Hazel Keech was nowhere to be seen.

So, before you read reports that claim that all is not well between Yuvi and wife, let's tell you why Hazel was missing.

Hazel is currently in London preparing for the birth of her sister's baby and also learning how to earn some laughs.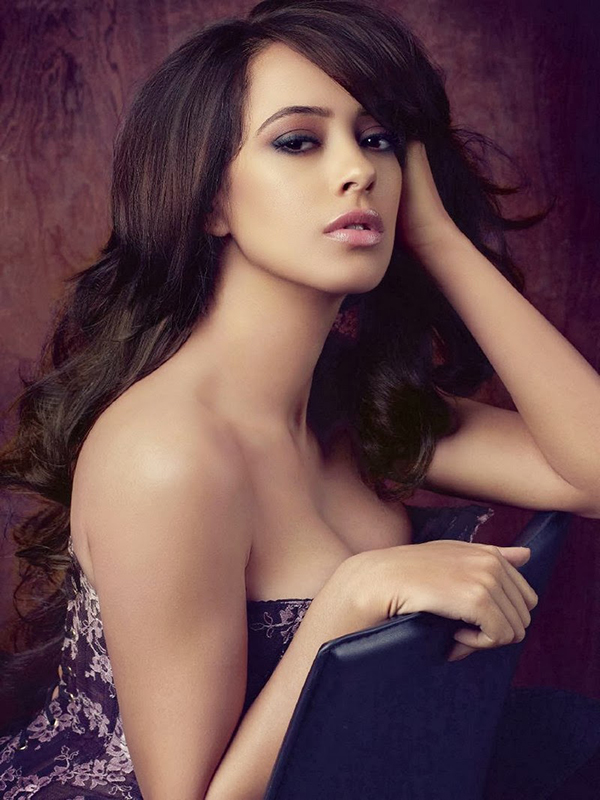 Hazel Keech

Yes, the actress who shook a leg to the item number, Aa Ante Amalapuram in Maximum, is now trying her hand at comedy.

Well, it was the second week of May when a friend of mine attended an improv comedy session by a group called Etceteras at Mumbai's Summer House Cafe. The audience was surprised when they saw Yuvi's wife arrive on stage and perform with the group.

When we contacted Hazel Keech, she confirmed that 'she is indeed trying her hand at improv comedy'.

Wondering, what is improvisational comedy and how is it different from a stand-up routine?

Hazel explained, "Improv is literally a routine which is made up on the spot, the dialogues are not scripted and the skits are completely impromptu."

Hazel was born in Essex, England. She did her schooling at Beal High School in Redbridge, London, where she performed in stage shows and learned various forms of dance including Indian classical, British dance and western contemporary.

And turns out, Hazel is really good at improv comedy.

So now you know why everyone is laughing…


Thumbnail Image Source: name-list/insagram/yuvisofficial