We all know that Arjun Kapoor's new found connection with former Khan-daan bahu Malaika Arora has not gone down well with brothers, Salman, Arbaaz and Sohail.

So when Arjun and Malaika found themselves under the same roof as Sohail, they quickly decided to look through each other.

The trio had gathered at the posh eatery Olive in Bandra for the Muhurat of fashion designer Vikram Phadnis's directorial debut, the Marathi film Hrudayantar.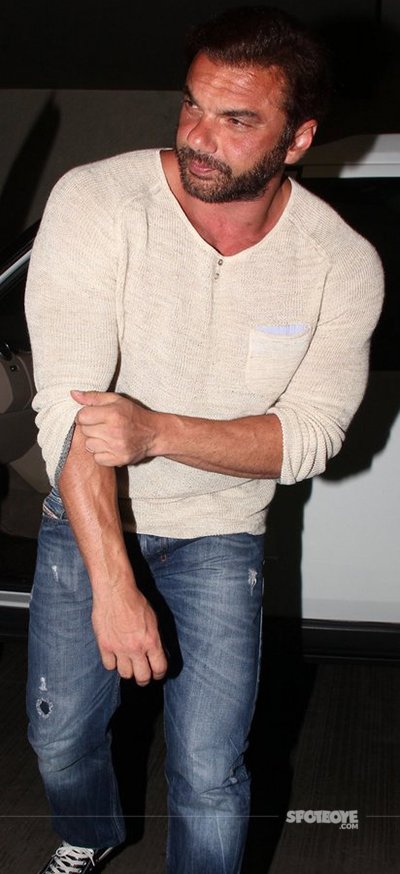 Image Source: Manav Manglani

The event was star-studded and how! Shah Rukh Khan, Arjun Kapoor, Malaika Arora, Amrita Arora, Shweta Bachchan, Sanjay Kapoor all had gathered to support Vikram.

Before the event started, the stars had gathered near the bar and Malaika and Arjun were huddled together, chatting away with Amrita in tow.

Then Malaika's (former) dewar Sohail Khan walked in. And lo, the scene changed!

Arjun quickly stepped out for a cigarette and maintained a distance from Malaika while Sohail sat in a corner, not mingling with the rest of the crowd.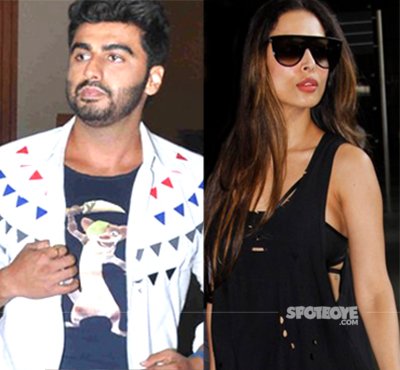 Image Source: Manav Manglani

A few minutes later, Sohail had a quick chat with Vikram, got his picture clicked and sped out. And once again, the scene changed!

When the Muhurat began, Arjun and Malaika were sitting bang opposite each other and even though both had their sunglasses on, it was obvious that they were busy eyeing each other.While Malaika sat with Amrita and Shah Rukh, Arjun was seated next to Shweta Bachchan. SpotboyE.com too was around the corner and witnessed Arjun and Malaika throwing coy glances at each other.

If only Sohail was there to witness the moment...


Thumbnail Image Source: Manav Manglani