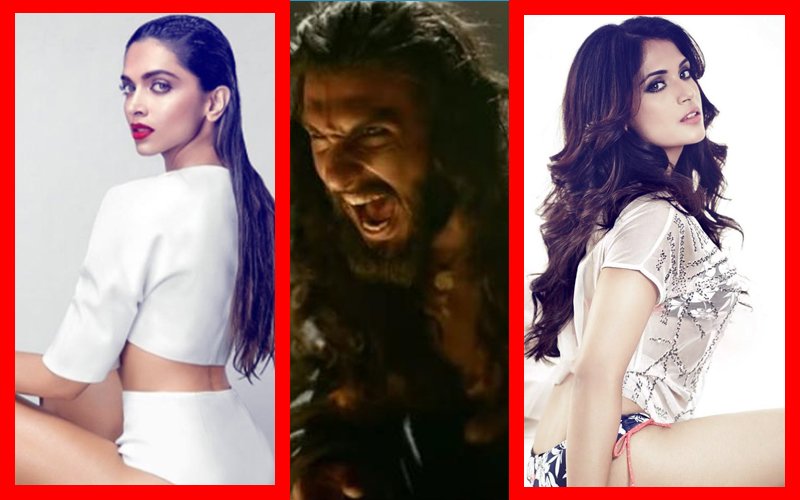 Your browser does not support the video tag.
Not very long ago, Deepika Padukone mocked Ranveer Singh's fashion sense and said that he needs to do away with outrageous clothes.
Now, it was Ranveer Singh's turn to get back at Deepika. Here's what happened. A meme made by netizens caught the actress' attention and she shared it on Instagram. The memes referred to Padukone as ice cream cones. Amused with the creativity, she captioned the snap with an emoji.
Ranveer Singh, who obviously follows Deepika on Instagram, mocked at the meme and wrote, "Hahaahahahh."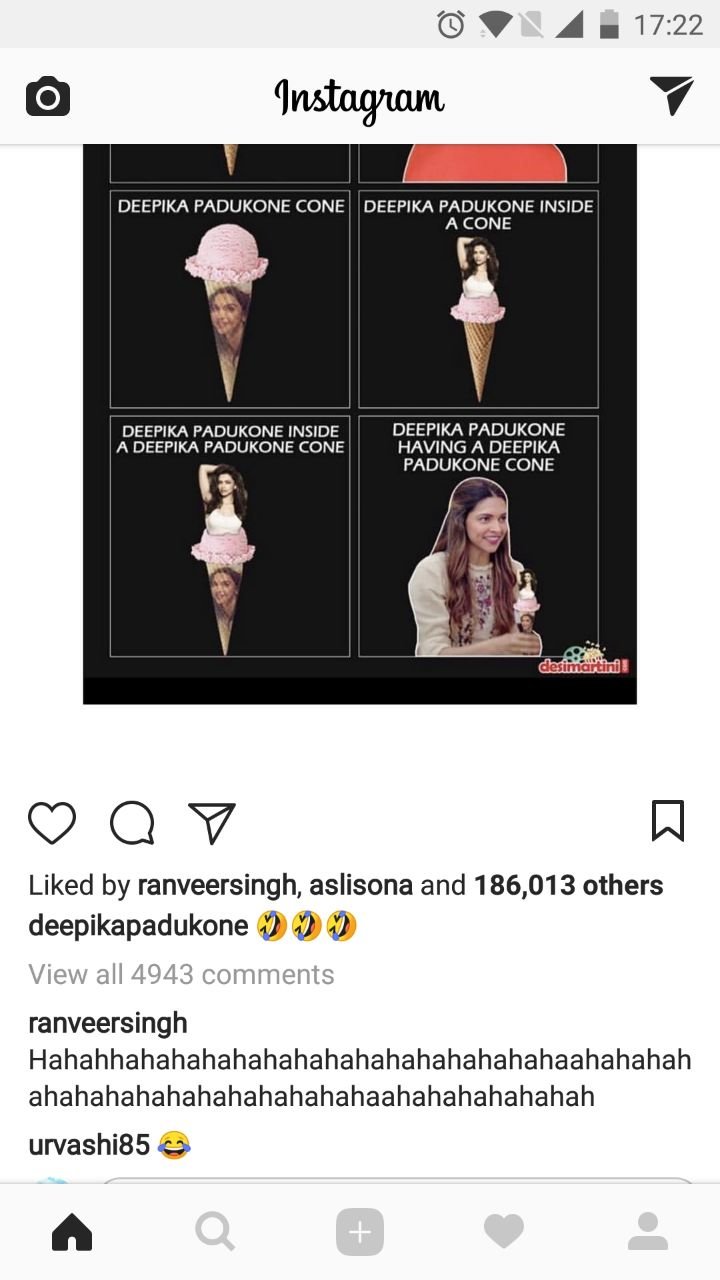 Ranveer Singh Mocks Deepika Padukone
Coincidently, Richa Chadha shared a similar post where social media users had made a meme on her. She captioned the pic, "Flattered at the amount of photoshop work this took. Thanks guys!. It's like if I meet someone with the same last name- I'll be Richa Chadha Chadda. Too much underwear in one name. Lol." Ranveer Singh didn't spare Richa either and also mocked at her.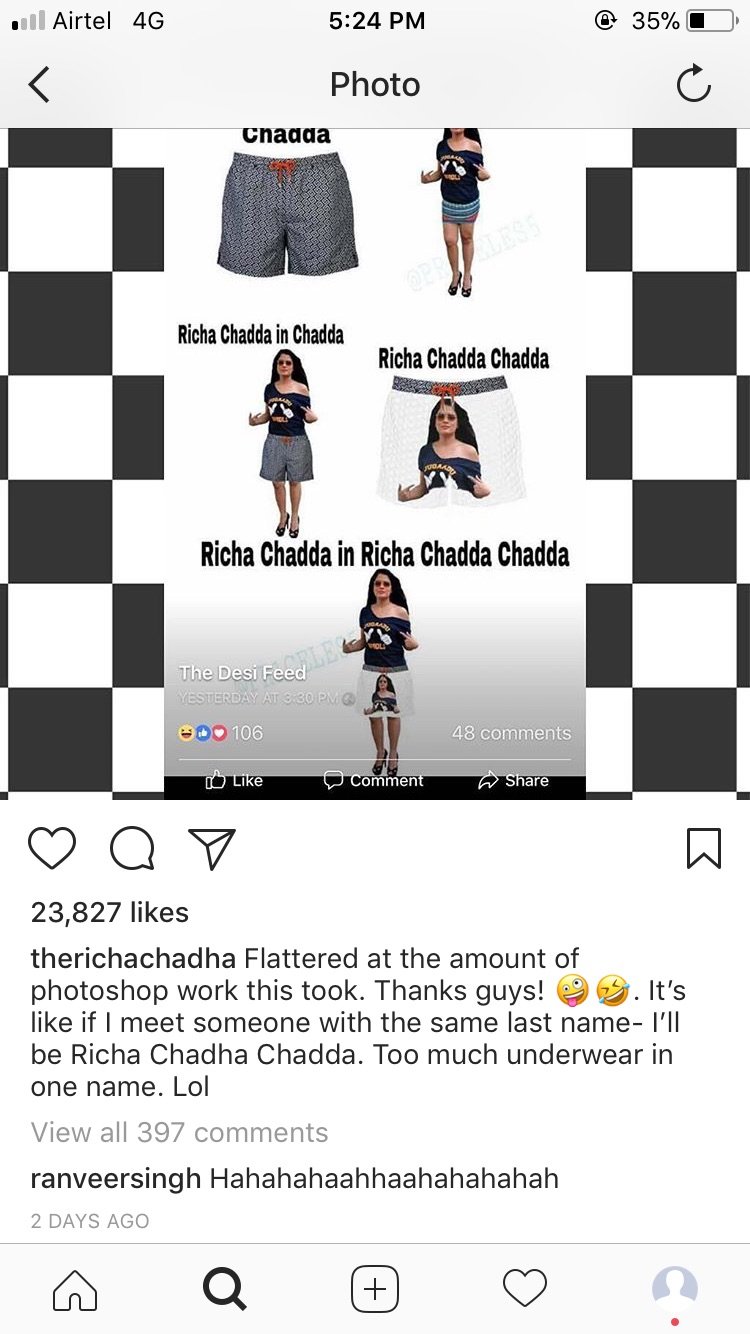 Richa Chadha Gets Mocked By Ranveer Singh

Meanwhile, Ranveer Singh and Deepika Padukone's love story is going from strength to strength. SpotboyE.com told you that their families have completely given consent to Ranveer and Deepika's relationship. Ranveer's family showered her with lavish gifts on her birthday (Jan 5). A source told SpotboyE.com, "Deepika was gifted an expensive diamond set and a Sabyasachi sari by Ranveer's family. Her happiness knew no bounds. This was indeed a special occasion for the actress."
Deepika even visited Ranveer's grandmother who lives in Mumbai. Both spent a few hours with Ranveer's grandmother which further stimulated the rumours of marriage.

Image Source: instagram/deepikapadukone/therichachadha/padmavatifans