Yesterday, Priyanka Chopra shared a picture of herself on Instagram. She shared the picture with the caption, "And then you can see. mondaymotivation (sic)."


Little did the actress know that the netizens would troll her for putting on too much make-up in the picture. The netizens not only commented about her layered face but also said that Priyanka's skin looked very dull.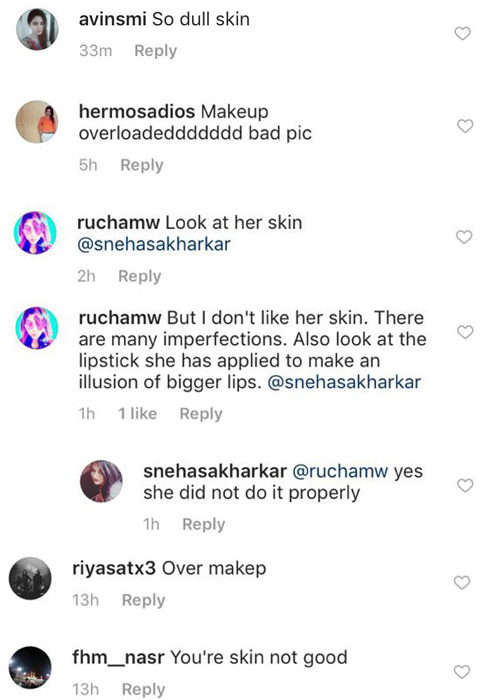 Commnets On Priyanka Chopra's Picture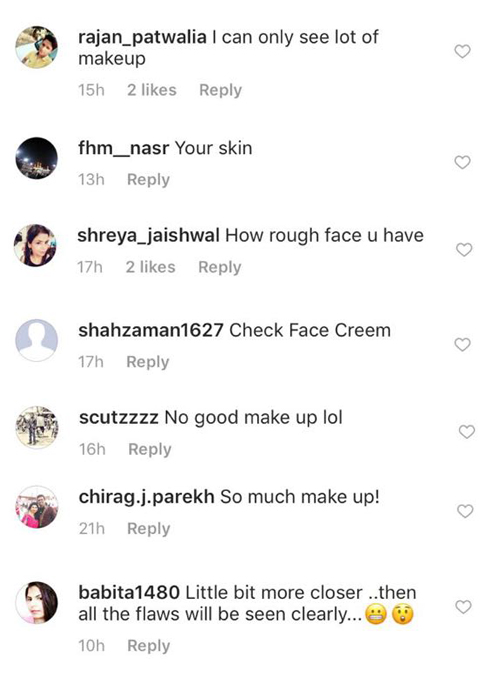 Priyanka Chopra Trolled For Her Picture


This is not the first time that the actress was slammed by the netizens. Recently, the actress was trolled for her noble initiative on creating awareness about the child victims of war on Twitter.
A Twitterati named Ravindra Gautam who also happens to be a film critique targeted the actress and tweeted " I would request @priyankachopra that do visit rural areas of India where malnourished kids waiting for food. #MissionForChildren."
Priyanka known for her tongue-in-cheek replies had the best response in store. The gorgeous diva took no time and replied "Ive worked w/ @UNICEFIndia for 12 yrs&visited many such places. What have u done @RavindraGautam_ ?Y is 1 childs prob less imp than another?"
Recently, we also told you that the
actress looked unhappy with Rajkummar Rao's Newton getting selected for the Oscars
. It is said that Priyanka's production venture, Ventilator, was also one of the 25 films which were under the scanner for a shot at selection for India's Oscar nomination. But with Newton's selection, Ventilator was thrown out of the race. It's for sure that if Priyanka's film would have been selected, she would have created enough buzz for it in the Hollywood circuits, considering the fact that she is now truly a global icon.
Image Source: instagram/priyankachopra