I had thoroughly enjoyed Robot. Two Rajinikanths and one Aishwarya Rai for the price of one ticket was not the only reason. The fact that director Shankar turned a much-abused Indian film cliché – a love triangle – into a science fiction epic was a stroke of genius. So we had the real Rajinikanth and his robotic avatar fighting over the same woman. Isse zyaada desi sci-fi kya ho sakta hai?

Director Shankar is a smart guy. The fact that we're familiar with the saga of the hero and villain fighting over the heroine since the days of Ramayana is a very strong relatable factor as a basic plot if you're trying to attempt a genre not familiar to our audience. Plus, who better to play the hero (and the villain too) than Rajinikanth– whose aura is far greater than all the Marvel Comics heroes rolled into one! With a budget that could be the GDP of a small African nation, Robot was a spectacular affair.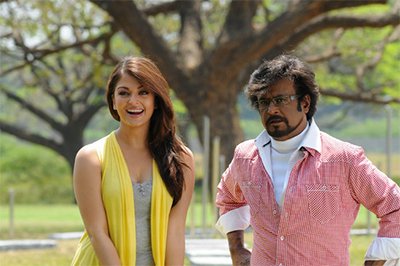 Image Source: bbystatic

How will 2.0 top the original? It's got a villain who earlier this year airlifted several thousand Indians out of Kuwait! Which means the budget this time is probably the accumulated GDP of the entire African continent! Of course, I'm kidding. But it's still a very big number.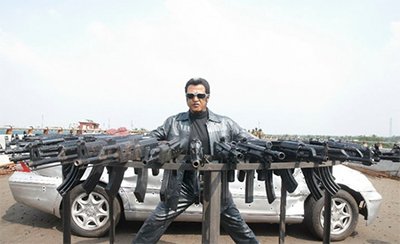 Image Source: tollywood

The fact is Robot and its sequel 2.0 might not impress Hollywood or the firangs, since they have a small cottage industry of such films that regularly churn out visual spectacles of epic proportions. If you've seen anything from Avengers to Ironman to Doctor Strange, you'll know what I mean. But it's a big deal for us. Because, like all those film industries of the world – that have survived the Hollywood onslaught – like Korea, China or Japan, we too often attempt such movies with varying degrees of success and failure. After all, our mythology is filled with stories of good and bad, gods and demons, boons and curses…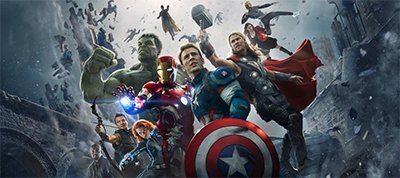 Image Source: images

But science fiction remains a tricky terrain for us. Not everybody relates to this genre. Americans have grown up on a diet of cereals and sci fi serials. They are exposed to superheroes and space travel on TV right from their childhood. Shows like Star Trek and Incredible Hulk have been around for decades. Even the British have a Dr Who, one of the longest running shows on TV. The Americans were always fascinated by UFOs and conspiracy theories about aliens landing on Earth. In the absence of a rich mythology like the Indians or Greek, they created their own version of it through their comic-book heroes with magical powers. After all, Superman is nothing short of God – he can fly, see through walls, lift a car effortlessly and always appears whenever evil threatens the world.

Indian television had rarely ventured outside our planet or explored other scientific concepts. As far back as I can remember, there was a fairly engaging show in the late 80s called Indradhanush, which fiddled with time travel, and then there was Captain Vyom, which was set in outer space. Of course, later on Mukesh Khanna became Shaktimaan. But I remember being hooked on to the outer space exploits of Captain Kirk and Mr Spock that used to be telecast on good old Doordarshan. There was even a form of puppet animation show called Fireball XL-5 those days…

But the entertainment scene is changing fast. Science fiction might go desi in the years to come on digital platforms, where the fear of falling TRPs won't force channels to introduce a wicked mother-in-law and a feisty daughter-in-law on Mangalyaan-2 or Mars!

I recall Shah Rukh Khan saying many years ago that The Hitchhiker's Guide To The Galaxy by Douglas Adams is one of his favourite books. So RaOne just might not be the end of his journey down that road. What are the odds that some day in the near future we'll see him brandishing an indigenous light saber or romancing an exotic alien beauty from Planet Mitwa…


Thumbnail Image Source: Twitter/Akshaykumar
They say the best things in life are free! India's favourite music channels 9XM, 9X Jalwa, 9X Jhakaas & 9X Tashan are available Free-To-Air. Make a request for these channels from your Cable, DTH or HITS operator.