World Breastfeeding Week: 'Normalising The Conversation Around Breastfeeding Is What Is Going To Make A Difference,' Says Mom-To-Be Neha Dhupia-EXCLUSIVE VIDEO
Neha Dhupia, who is about to become a mother for the second time and runs an online community to normalise breastfeeding in public, shares her thoughts on the issue.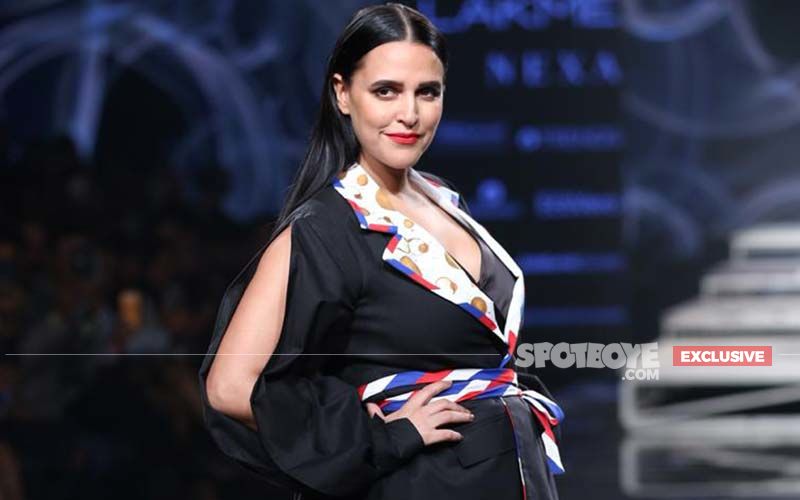 It's the World Breastfeeding Week in progress, and amongst the Bollywood celebrities, Neha Dhupia is one of those leading voices who have been advocating normalising breastfeeding in public. The actress already has a daughter, Mehr, who is just over two-and-a-half years old and she is currently in her second pregnancy. To have conversations around the topic, Neha has formed a community on Instagram called Freedom to Feed where she talks about the need to normalise breastfeeding.
So, since she is now about to become a mother for a second time, how important does it get for her to have an accepting environment out there for whenever she needs to feed her baby in public? "Mothers are going to do it no matter what. You just have to make it comfortable for them by giving them space to do it. When you talk about breastfeeding, it isn't something where people are going to turn around and say don't do it, you just don't make the mother feel uncomfortable. Don't make her feel that if she wants to breastfeed then she has to go inside the toilet and do it," she responds.
Neha has been working through her parenting initiative to try and get comfortable places for mothers to breastfeed in popular public places, and she shares an incident from one such conversation. "I still remember when we started this, I called this really big mall in Mumbai to ask them if they'd be willing to come forward and give a little bit of space as charity for mothers to feed. The response that I got from there was that they have already kept a sofa in the ladies' toilet and that is totally okay. But my point is that it is not okay. Are you giving that toilet space to a restaurant for people to go and eat? No, because your restaurants are in open. So why can't you give a little space to mothers which is comfortable. I believe this is a very important voice that needs to be taken forward," she asserts.
Neha Dhupia also takes the opportunity to thank all the people that have joined her ever-growing community. "We have about 13,000 parents in our community who come and share their stories with us and it's really interesting. I feel like I can share so much with the community now since I am pregnant for the second time. Normalising the conversation around breastfeeding and not trivialising or sexualising it, is what is going to make a difference," she insists.
Neha points out that the stories she hears there are from the same mums who feel much more comfortable feeding their baby in public abroad but not here. And all she wants is to make the situation the same here.
"I remember a mother wrote to us that she was feeding her baby in her own space, in her own balcony and someone was staring at her. The choice is the mum's where she wants to do it. I get it that moms want to unbutton and feed in a secluded area and that is absolutely normal and a part of normalising breastfeeding. But if I am sitting on my balcony feeding one of my babies, while my other kid is maybe on a swing in the park, I don't want some person staring at me from another balcony into mine. That's my space. That's the mindset that needs to change. I feel that women in rural areas are much more empowered than women in the big cities when it comes to breastfeeding, because when they get to do it, they do it and that's okay," she concludes.
Image Source: Instagram/nehadhupia, spotboye archives