Writer Apurva Asarani Takes His Share Of Blame For Kangana Starrer Simran Failure
"I don't want to point fingers at anyone, but I must take my share of responsibility for being part of many sell-out decisions," says Apurva Asarani while talking about Simran. He has lots more to say, scroll down for a read...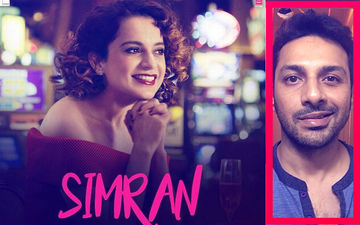 Yesterday we told you that Shahid and Aligarh writer, Apurva Asrani is moving fast on his recovery. If all goes well, he will soon be paralysis free.

In a post which shook his well-wishers some months back, Asrani had revealed that he is quite unwell and a lot of his movements are restricted. But considering the writer is making a speedy recovery, his condition will soon be a thing of the past.

In his most recent Facebook post, Apurva says takes his share of blame for his last work at cinemas – Kangana Ranaut starrer Simran, that failed at the box-office.

Read his full post below...

"One year today since my post about the writing credits of 'Simran' went viral.

While I was applauded by many for fighting the good fight, I was also attacked for taking on a big movie star & a well known director. What followed took its toll on my heart & my mind. The media circus that it became and the dirt that was flung about, was a first in my 23 year old career.

Many lessons have been learned. The first is to pick your battles, because whether you are prepared or not, life will throw you curve balls of its own.

My father became seriously ill during this period and while we anxiously waited outside the operation theatre, praying for him to survive, publications were being fed stories, many blatant lies, intending to destroy my career and my credibility.

Soon my mother was in the hospital too-after donating a vital organ to save my fathers life. I have not known a more emotionally trying and stress-filled time. While my brother & I waited outside the ICU, with our parents both critical, the papers were filled with awful allegations against me from people I had once called my friends.

My phone wouldn't stop ringing for quotes. How could I tell them that none of this was important anymore? I needed some quiet to be able to process what my parents were going through and to be there for them. But in the world of breaking news, there is no room for the human factor. The battle had been waged, and my hands were dirty. I couldn't walk away now.

I often wonder whether I put some of the fear & the angst from my parents health crisis into my fight for credit. It's hard to say. The lines were blurred.

Another lesson that I learned was that in media relationships, nobody is truly a friend. It's all about transactions and joint investments. If you are joined together by a project, you find the love & affection for each other. If the professional future doesn't look rosy, then you have no time to waste on that person. It's a learning I needed to have had long ago. It would have saved my heart from breaking many times over.

Lesson three is don't be too attached to your work in the movies. There are several collaborators along the way who will rightfully take ownership and interpret your material their way. Some will be gracious about the source material, some won't. It's not in your hands to control their personalities. So the day you deliver your final draft, let it go completely.

About credits-well, make sure your contract is watertight. I have a good agent now and we push for well balanced contracts. If things seem a little dodgy at the start, we just don't go ahead.

And the most important lesson is that all of this is make-believe. The movies, the hype surrounding them, the celebrity, the media attention, the awards, the box office. Many of us get so desperate to play 'the game', that we forget why we got into filmmaking in the first place—I did to tell stories that resonate in my heart. I want to entertain, to begin dialogue, and most of all to hold a mirror to society. All the other stuff is fluff.

And If you are going to lose your authenticity for the fluff, then your soul will erode before you know it.

I got really sick trying to play this game; in trying to fight for what I believed was right. I failed to realise that along the way I had also begun chasing ambition over truth. 'Simran' is a prime example of selling out.

After giving heart & soul to important stories like 'Shahid' & 'Aligarh', that made us little money-but won us true friends & immense love, we chased commerce for 'Simran'.

Many of the choices made, even on the script level, were made at the end of discussions that included language like 'it has to do 100 crore' and/or '50 crore business'. It was a language entirely alien to us.

We tried to make a flawed, messed up real life character into a loveable screen hero—we tried to make her crimes entertaining, so that the film had a wider appeal. I don't want to point fingers at anyone, but I must take my share of responsibility for being part of many sell-out decisions. Decisions that betray the hardwork and the truth that I have stood for in the last decade.

Needless to say, we failed with that film. On many counts. Most of all on credibility. But the bitter battle that it had turned into, left me with many wounds. Most of them invisible to the naked eye, but penetrated deep within the psyche.

I spent sleepless nights checking my phone for what new allegation had been levelled. I often wondered if my friends-turned-foes had finally realised their folly, or I questioned whether I had made the bigger mistake—of overstepping my boundaries, and expecting too much.

Then one morning, I woke up with bilateral facial paralysis. The stress had gotten to me. As water dribbled from the side of my mouth and my eye refused to shut for months, I realised that it no longer mattered who was right and who was wrong. It no longer mattered, that after this fracas, whose career amongst the disputed parties had turned out better.

What mattered was that I got away with a self limiting illness. It could have been a stroke, or something worse. What mattered were my relationships with my friends, with my family and with those who cared for me, and saw me through the worst.

I was turning 40 and my paralysis was slowly reversing. I had a chance to rethink what was truly important and what needed to be purged.

I packed my bags and moved to a place where birdsong fills the air. Where lush green vegetation shimmers in its resplendent glory. Where I have time to walk and groom my dog, and play with him, without a clock ticking behind us. Where I buy the vegetables myself, and hang out with my cook discussing recipes that will feed the soul. Where conversations have the space and time to reach their depths, and not remain suspended in the superfluous. Where I can take a nice, cozy afternoon nap without feeling guilty about not being super productive.

And then, when I feel immense gratitude for this beautiful gift of life, I pick up my laptop and I write..."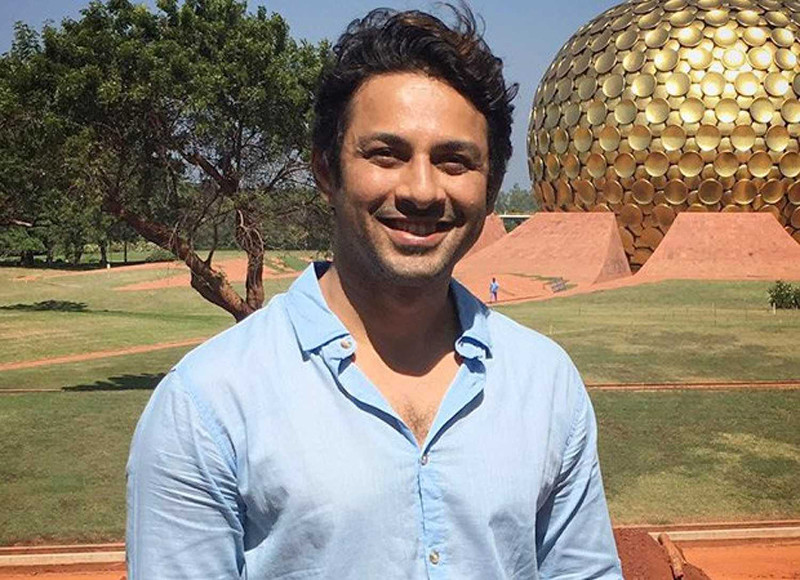 Apurva Asarani

Image Source:- Cinestaan
They say the best things in life are free! India's favourite music channels 9XM, 9X Jalwa, 9X Jhakaas, 9X Tashan, 9XO are available Free-To-Air. Make a request for these channels from your Cable, DTH or HITS operator.