Yo Yo Honey Singh's Domestic Violence Case: Wife Says, 'He Never Wore His Wedding Ring, Had Casual Sex And I Felt Like A Farm Animal Being Treated Cruelly'
Yo Yo Honey Singh's wife Shalini Talwar has filed a complaint against her husband for domestic violence under the Protection of Women from Domestic Violence Act. She has made a lot of accusations on the singer which will leave his fans shocked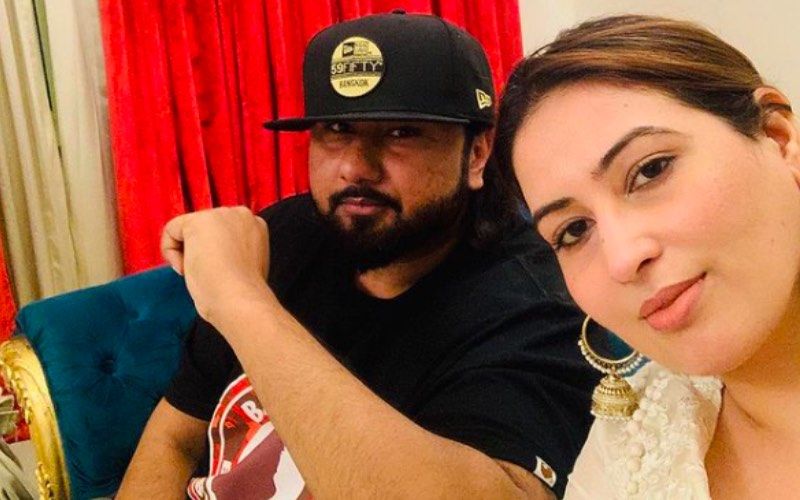 Rapper and singer Yo Yo Honey Singh's wife Shalini Talwar has filed a case against her husband under the 'Protection of Women from Domestic Violence Act' in Delhi's Tis Hazari Court. According to a report in TOI, 'the court has issued notice to the singer and given him time until August 28 to file his response.' The report mentioned that Shalini has accused her husband of 'physical, verbal, and mental' abuse. Furthermore, she has also alleged that Honey Singh got 'addicted to alcohol, and anabolic drugs.' So much so that he became arrogant and abusive while also having intimate relations with multiple women.
The news agency ANI also confirmed the news on Twitter, writing, "Case filed against Bollywood singer & actor 'Yo Yo Honey Singh (Hirdesh Singh) by his wife Shalini Talwar under the Protection of Women from Domestic Violence Act. Delhi's Tis Hazari Court has issued notice to the singer and sought his response over it."
Meanwhile, it is also reported that the Court has issued notice to Honey Singh for August 28, and passed interim orders in favour of Shalini Talwar restraining Honey Singh from disposing off his jointly owned property, his wife's Stridhan etc.
Shalini Talwar said that she was subjected to numerous incidents of physical, verbal, mental, and emotional abuse at the hands of her husband and his family. According to report in PTI, she claimed that Singh beat her many times in the last few years and she is constantly living under fear as he and his family have threatened her with physical harm. In the plea, Talwar has stated how she was physically assaulted by Singh over the last 10 years. She revealed how Singh and his family broke her mentally and emotionally so much so that she almost started identifying herself as a "farm animal, shepherded from here to there while being treated cruelly".
Talwar also levelled cheating allegations against her husband, saying that he used to frequently have casual sex with multiple women, not wear his wedding ring, and mercilessly beat her for releasing their marriage pictures online. Besides this, she also claimed that once her father-in-law walked into her room in inebriated condition while she was changing her clothes and grazed his hands over her chest. Talwar sought direction from the court to her ask her husband to pay Rs 10 crore as interim compensation for perpetrating domestic violence on her.
Furthermore, she prayed the court to order the singer to pay a rent of Rs 5 lakh every month for fully furnished accommodation in Delhi so as to enable her to live by herself and not remain dependent on her widowed mother. Besides this, she also sought to restrain the singer from selling or creating any third person interest in their shared household and from selling her dowry articles.
Hirdesh Singh, known professionally as Yo Yo Honey Singh, and Talwar tied the knot on January 23, 2011.
Before filing a case against her husband, Shalini Talwar had shared some cryptic posts regarding mental and physical abuse. Netizens started to worry and asked if she was okay. However, the post that triggered the most worry was when she wrote on Instagram, "No matter which category of society we belong, rich or poor educated or uneducated, whether you are famous or not the plight of a women is same in the face of atrocities. #harshreality #narcissisticabuse."
Case filed against Bollywood singer & actor 'Yo Yo Honey Singh (Hirdesh Singh) by his wife Shalini Talwar under the Protection of Women from Domestic Violence Act. Delhi's Tis Hazari Court has issued notice to the singer and sought his response over it

(file photo) pic.twitter.com/dvGQ0QOQZD

— ANI (@ANI) August 3, 2021
A week back, she shared another quote picture which read, "Never excuse someone's ballast lying. It only proves their lack of character, integrity, deceitfulness, and evil mindset."

Image source: Instagram/ sheenz_t