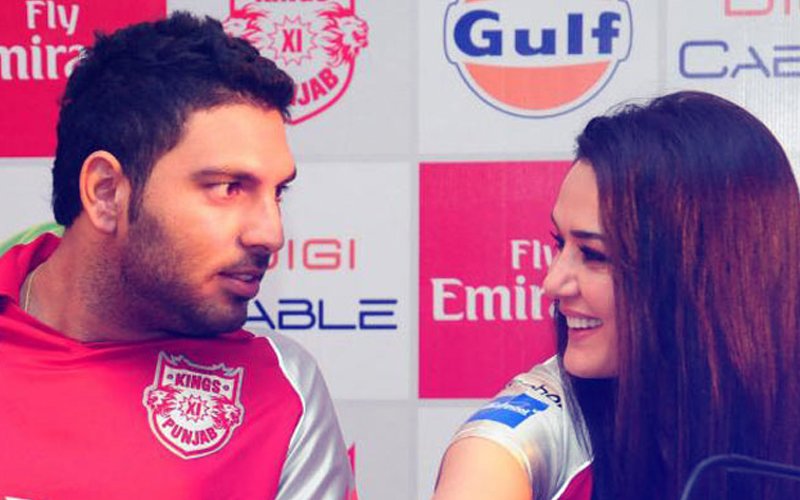 Your browser does not support the video tag.
Preity Zinta is a happy woman and an even happier team owner at the moment. Well, she just cannot contain her excitement as her winning player, Yuvraj Singh, is back to his home team, Kings XI Punjab.
The IPL auctions are on today at Bengaluru and Preity Zinta's team has signed on star cricketer Yuvraj Singh for this year's IPL. An overjoyed actress took to Twitter to share the BIG news. She wrote, "Yesssssss ! @YUVSTRONG12 is back home at @lionsdenkxip and I cannot be happier LivePunjabiPlayPunjabi #VivoIPLAuction #BalleBalle."
The stylish left-hander led King XI Punjab in the year 2008-the only year when the team reached the semi-final but didn't win against Chennai Super Kings. Following years, Yuvraj was diagnosed with cancer, and later he went on to play for Rising Pune Supergiants. The support and encouragement which Yuvraj got from his team owner in 2008 was evident on the field as well.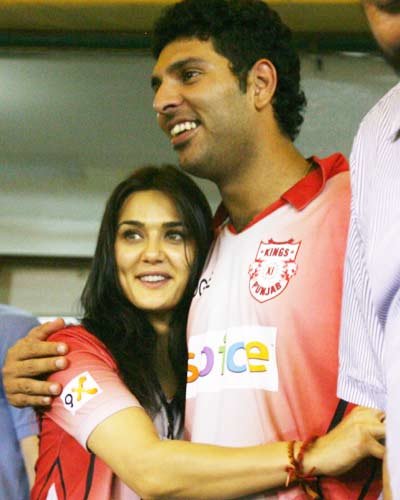 Preity Zinta Shares A Moment With Yuvraj Singh
Kings XI Punjab has not held the IPL trophy till now, so will Yuvi's return bring back Zinta's hope to win this season? Well, we really hope so as Yuvraj is also keen on proving his mettle to the Indian Cricket Team selectors, in order to make his way into the team for the World Cup to be held in England this year, especially at a time when young players like Hardik Pandya, Shreyas Iyer and Kedar Jadhav have emerged as solid players.
This will be equally important for boss Zinta as she would also be rooting for Yuvi to make his place in the next World Cup team.
Yuvraj is back in his comfort zone and Zinta has got back her favourite player, will their combination recreate the magic and complete what was left undone in 2008?
Over to the field.
Image Source:yuvarjsnghfans