Cinema's ability as a tool to drive social and political change is exponential and when a filmmaker decides to push this agenda cleverly packaged in a mainstream entertainer with a reigning superstar
at the helm, the reach and effect is as massive as it gets.
Kabir Khan's latest film, Bajrangi Bhaijaan, brims with hope, optimism and a universal desire for peace in the rather turbulent relationship between India and its neighbor Pakistan. The film's decidedly secular texture aims at spreading the message of tolerance and compassion and not-so-subtly sends the message that love isn't restricted to those within our borders, but can tug the heartstrings of even those living faraway in the mountains on the other side.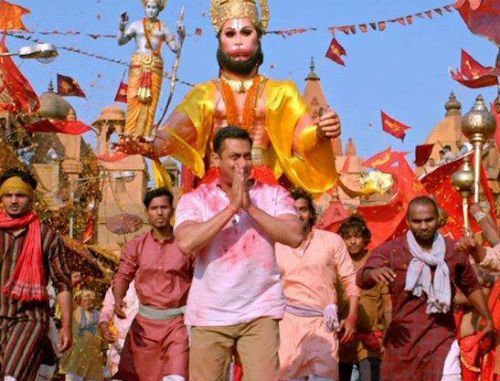 Salman plays Pavan, a village simpleton who is a Hanuman devotee. He asks for forgiveness even if he's mistakenly got someone to eat meat and he won't lie, be dishonest or manipulate someone. Despite his leanings towards the monkey-God, he isn't politically inclined, unlike his love-interest Kareena Kapoor's father, who comes across as relatively less tolerant. Kareena's Rasika is the voice of reason in the chaotic and colorful Delhi, a school teacher who tells Pavan that though she can't change her father's mindset about cast and class, she would point it out to him (Pavan) if he succumbs to ridiculous stereotyping.
So when little Shahida (an astonishing Harshaali Malhotra), who is mute (and adorably cute) ends up in Bajrangi's land, he makes it his life's agenda to reunite her with her parents in Pakistan, even if that means sneaking into the 'enemy-nation' from under barbed wires.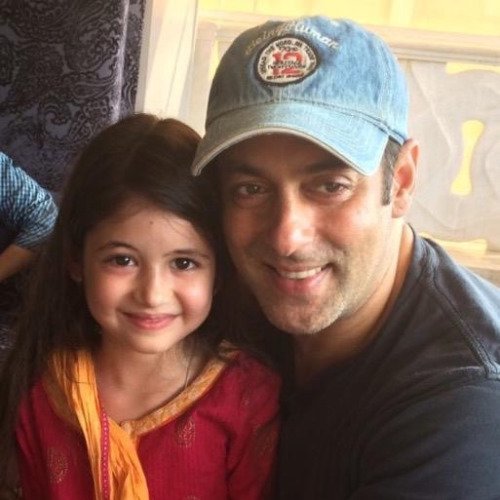 The very idea of helping a mute Pakistani girl lost in India has endless dramatic possibilities and using humour as a device to keep the narrative light-hearted, Kabir's screenplay takes Pavan to a life-altering journey that dramatically shifts his world view, makes him encounter people who embrace religious diversity and ends up creating a messiah, a hero out of a dasvee fail.
At the same time, the film, which has the can-do-no-wrong Nawazuddin Siddiqui playing small-time reporter who is on the hunt for his big scoop, quietly passes a commentary on how the media is instrumental in propagating hate between the two nations. Bajrangi's story, as implausible as it sounds, isn't a news-story for media outlets because it is too saccharine. Unless he's labelled a detective (a protest outside the Pakistani High Commission hints at the Sarbjit Singh case), an agent, an Indian spy, there is no news-worthiness. It was incredible to show how then Nawaz's character embraces social media, forcing the established order to follow up on the story, a telling sign of the current media environment.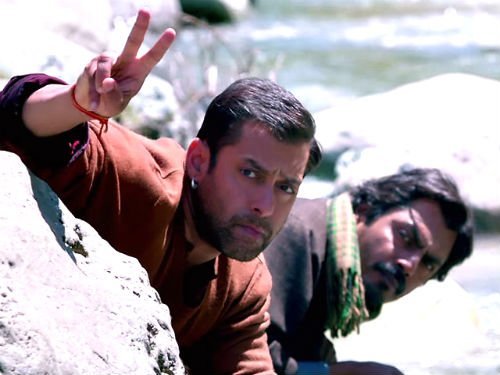 As far as performances are concerned, Salman Khan delivers his most consistent one till date. As the ever-smiling, Jai Shri Ram-chanting Hanuman bhakt who learns to do adaab, he's a complete contrast compared to what you've seen him in Dabangg, Wanted, Ready. He's earnest and likeable, as much as little Shahida, whose expressive eyes are enough to bring a tear in yours.
Nawaz, being Nawaz, shares a crackling chemistry with Bhaijaan while the kohl-clad Kareena Kapoor Khan shines in her limited role. What is brilliant about the film is (and also it's shortcoming) that there is almost no character with shades of grey. Whether it is cops or maulanas, reporters or co-passengers in a bus, everybody conspires to put the tension-ridden undertones between India and Pak behind for the sake of uniting a little girl with her Mommy. It's heart-wrenching and beautiful, poetically shot by cinematographer Aseem Mishra.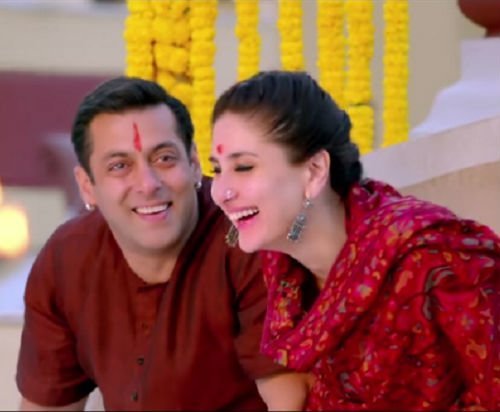 Think no further, Bajrangi Bhaijaan is non-preachy and humorous and will keep you smiling throughout its running time. Though excessively melodramatic in parts, it's still a film that wins you over with its simplicity.