It's all happening there in Bhaiaji Superhit but nothing that you will comprehend. Sanjay Mishra tells Sunny Deol to have some 'Me' time and he breaks the glass table and doors, and starts shaking his torso! Ameesha Patel drops her pallu to reveal a nude-shade blouse and you almost gasp thinking that she has gone topless! Preity Zinta constantly reminds that her name is Sapna Dubey, wonder what's historical! And then, there's the yesteryears' villain Ranjeet who fires bullets in thin air! Should I really mention what Arshad Warsi is doing in this mess?

One film is not enough, so they set out to make another film in it. One Sunny Deol is not enough with his comedy which does not suit him, another one pops up after you have gulped down a cup of hot tea during interval in an attempt to soothe your discomfort- but it all comes bouncing back with renewed vigor. Cringing I looked back to see if producer Chirag Mahendra Dhariwal and director Neerraj Pathak (with an extra 'R' now, which has only pulled him back) were sitting in vicinity so that perhaps I could have a word with them if I am alright after the mess ends, but all I saw was half-shut eyes and lit-up mobiles. Didn't bother to look out for the two gentlemen after that.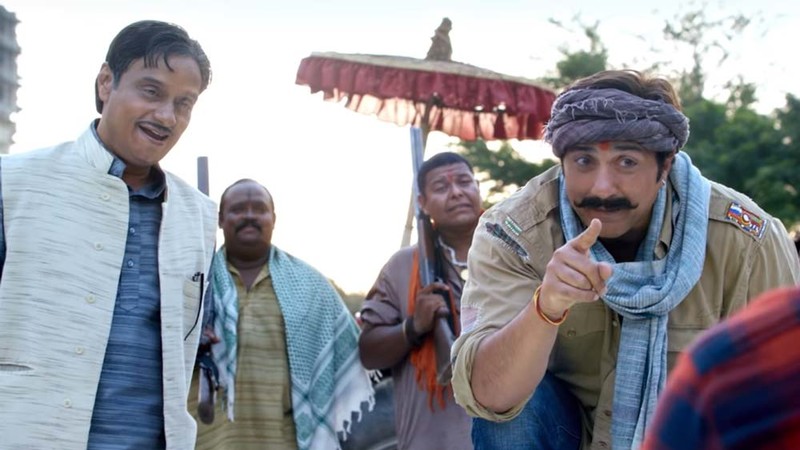 A Still From Bhaiaji Superhit


Heart bled for Sunny whose glorious moments under the sun in Bollywood are countless. Heart bled for Preity who has been not just pretty good but impressive in her selections and histrionics. Heart bled for Ameesha who started with a bang opposite Hrithik Roshan and scored quite a few brownies before she almost disappeared from the scene. This film was lying in a dabba for 5 years, why did it see the light of day to blot the profiles of this lovable trio?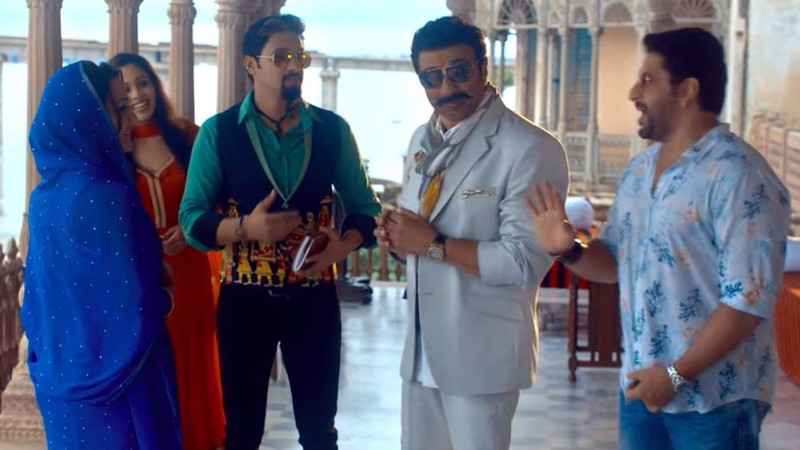 A Still From The Movie Bhaiaji Superhit

And doesn't your heart bleed for me?
Thugs Of Hindostan two weeks back,
Bhaiaji Superhit this week!
I am going with HALF, and trust me I have been kind.


Image source: youtube/zeemusiccompany, Viral Bhayani