There's something happening in every single scene, err, frame. When did you last see such a Hindi film? Well, I saw one last night and it's called Blackmail.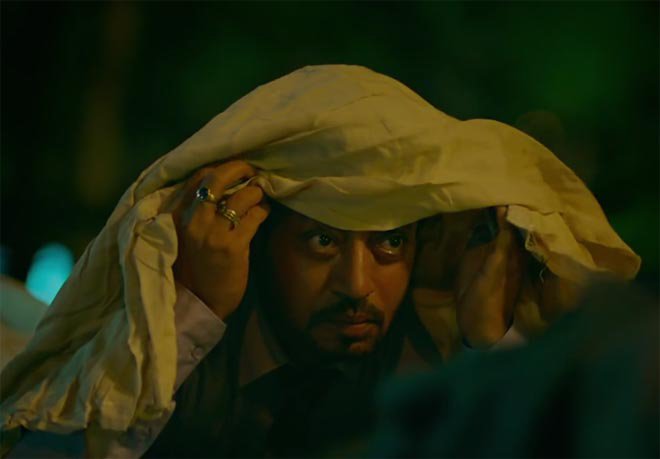 Irrfan Khan In Blackmail

It has Irrfan Khan whose every scene brought a lump in the throat. This man MUST recover and come back from London at any cost. Are you up there, your Highness? Stellar performance, his nonchalant manner of saying things, and at times not saying anything but yet saying it all continues in his inimitable style--- and in fact, is the spine of this Delhi Belly director Abhinay Deo's black comedy.
There's no D K Bose here, but the first song in Irrfan's office based on self-gratification sets up the stage to tell you that you are in for some whacky 2 hrs and 15 minutes ahead.
Arunodaya Singh and the volcano of talent Divya Dutta bring the house down, while Anuja Sathe shocks you at the Intermission freeze from her transformation of a timid virgin to a wild cat.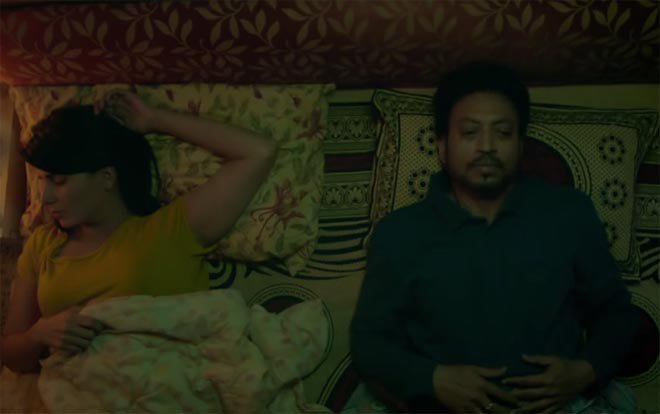 Kirti Kulhari And Irrfan Khan

Kirti Kulhari is brilliant and looks extremely pretty. Here is one actress who has bravely not got stereotyped, a carrot which must have dangled before her after Pink. This film should accentuate her career. But if we remain myopic in wanting our heroines to play only props and restrict ourselves to just lip-service when a Piku/ Queen/ Neerja comes along, God help Bollywood.
It has been a good year for Bollywood till now and many promising films are queued up for release. Blackmail easily finds itself in the coveted list. The film is all about A blackmailing B, who blackmails C who blackmails D, who in turn blackmails E. And, all five feel the heat without knowing who is manipulating whom.
And then, we have the toilet-paper seth Omi Vaidya, who with his American Twang simply steals your heart yet again. Why have our Bollywood filmmakers forgotten him in their quest of casting only stars and bowing down to money lenders?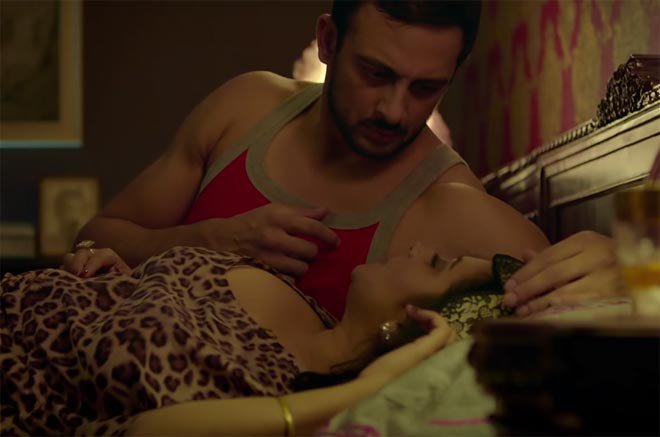 Arunodhay Singh And Kirti Kulhari

A special recommendation to the real Bollywood filmmakers to take note of Praduman Singh, who sets up the turning point. Hope no money-lenders around you when you make notes of this man in your memory.
Amit Trivedi's and Amitabh Bhattacharya's music and lyrics suit the mood and the pace of the film to a T.
Urmila Matondkar swirls gracefully in a special song-n-dance number which was needlessly marketed as an item song.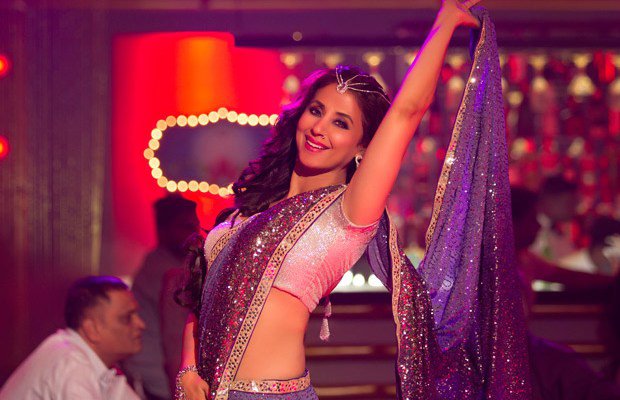 Urmila Matondkar Sizzles In Blackmail

I would like to know how old is Abhinay Deo at heart. How does he crack the collegian-age humour without you squirming in your seat? Or, is he really so witty in real life? Save Water and Life Sucs (without a K) are just two glaring examples of what quirky and yet subtle direction is all about. Or, even the flowers which Irrfan picks up for Kirti from a graveyard.
It all begins with Kirti in bed with Arunoday Singh, who packs a big punch in a film which can be labelled as a package whose every element is indispensable, not even its toilet paper. And it ends with Kirti in bed with Irrfan, and only then you know why the show-reel began to roll. Don't lie in bed over the weekend like a lazy bum, you need to spice up your life with Blackmail.
I am going with FOUR.


Image Source: youtube/t-series