Blank, Movie Review: Dimple Kapadia's Nephew Karan Kapadia's First Splash Not Blank
Karan Kapadia has landed, but his pilot Khambata needs to be asked a few questions. The responsibility of the take-off of a kid from a film family should have been done more smoothly. The lad seems promising, though. Ishita and Karanvir are decent to good.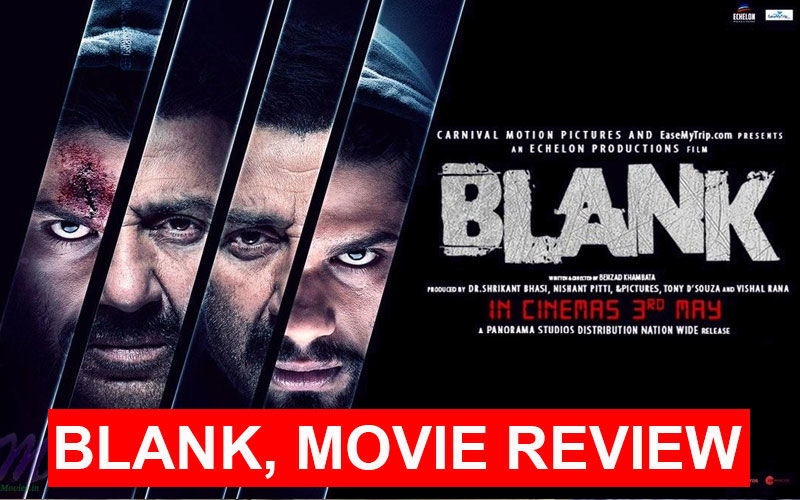 Karan Kapadia puts his best foot forward and you can see that in every frame how strongly he wants to cast an impression. Dimple Kapadia's nephew succeeds in his intention. Sunny Deol joins him to give the thrust. This Deol has never failed on strength. Ishita Dutta is a natural,. It was nice to see her after Drishyam and marriage. Karanvir Sharma pours out what a subordinate in Crime Patrol does. Sincere attempt and you cannot erase him.
But what is half-hearted is Behzad Khabata's direction and Pranav Adarsh's screenplay. The duo believes in making a film complicated but does not know how to entangle the knots. Behzad and Pranav should have done a behad shaandaar job, for they had a very big responsibility to execute- Karan comes from an illustrious family. Family man Akshay Kumar, however, carries out his responsibility of joining his wife's cousin and ends the film with a nice music video.
The suspense does leave you surprised. The premise of the film is new and fine. But the camerawork by R Dee just passes the muster. Shots have been taken very simply without any effort to highlight the immense action prevalent. The writing too should have been a lot better. There's a Jameel Khan in the cast who plays a terrorist and his long lecture on the importance of money, which he may be terming it as his best scene as it is a monologue, is rather irritating. Really, we have a dearth of good writers in our country, currently.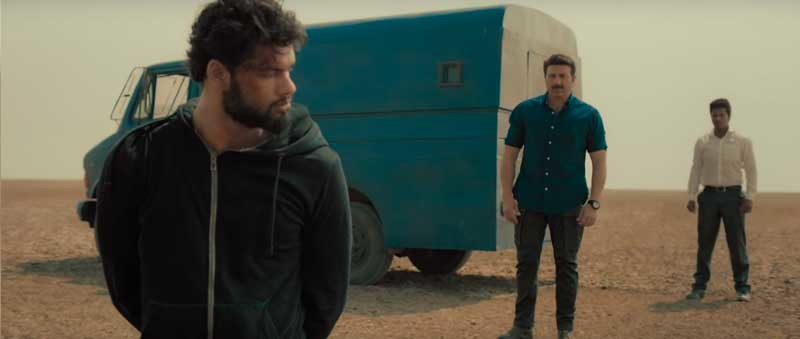 And what was definitely not required was Mr Deol suddenly breaking into Ghayal-style shouting! And hey, how could he order a doctor to make an unconscious person fit for talking in 5 minutes?! Khabata, are you there? And Mr Deol, why didn't you resist?


I am going with TWO-AND-HALF.
Image Source:Tumblr