I have not seen Sairat. I felt I should see it before I venture out to review Dhadak. But then I thought: Why not see Dhadak as an independent film? Does it engage me? Does it entertain me? Haven't we all, me included, compared all star kids to their parents in their debut film itself and given them lesser marks? Haven't we seen remakes and 10 out of 10 times said that the original was better? Enough was enough, so I entered Dhadak having taken care that it was a virgin territory for me.
Janhvi Kapoor is the No.1 reason why you all are going to see this film. Live in denial, I don't care.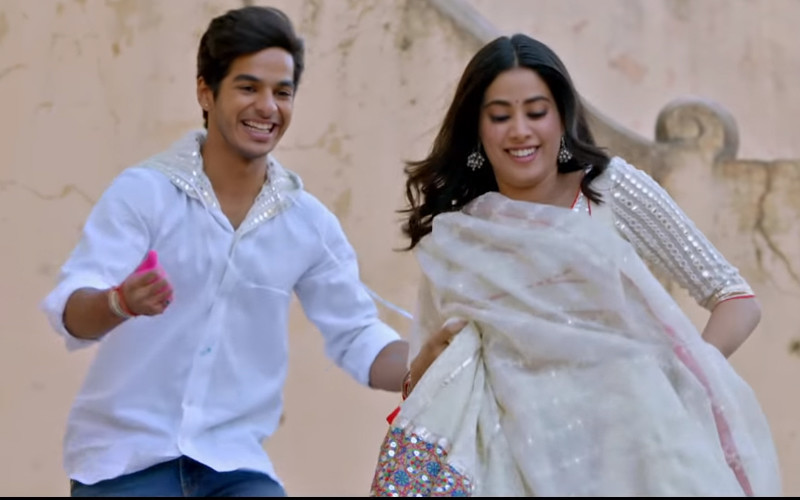 Janhvi Kapoor & Ishaan Khatter In Dhadak
Now, for Janhvi's performance. Let's keep it simple: She is good. She has an innocence on her face, which is a bit rare these days. She can emote. She has a typical way of talking, no effort made to imitate anybody. Mind you, it's a 21-year old's first tryst with acting. In fact, Sridevi had told Janhvi, 'no matter what they will compare you in your 1st film to me in my 400th'. Please do NOT compare her to Sridevi. Don't forget the 70s when Sridevi was taking baby steps in South; she stormed into Bollywood only in '83.
Watch Sridevi and Boney's darling daughter when her eyes search for Ishaan until they confess their feelings for each other. Watch her the way she handles the baby. many of our top heroines (shall I name them?) have been very clumsy when they handled an infant in their arms. Watch her when she tells Ishaan that she is missing her mother and heads to make a call. And yes, she can cry- satisfying the definition of an actor.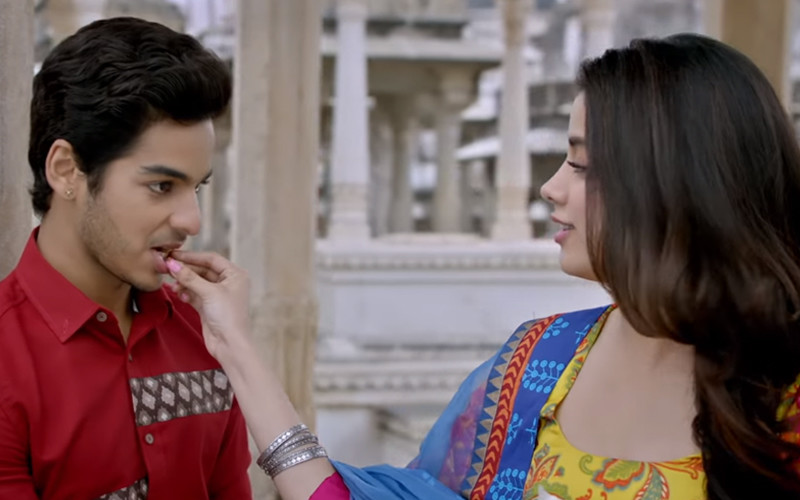 Janhvi Kapoor & Ishaan Khatter In Dhadak
Ishaan Khatter? Am I forgetting him? No, how can I? Shahid Kapoor's brother is superbly intense (as he was in Beyond The Clouds too). So, unlike BTC, he plays a boy-next-door who has to go through a gamut of emotions courtesy the ups and downs in his life.
Watch him dance so innocently when he chases Janhvi to get her attention. Watch him when Janhvi tells him she wants to go back to her kothi. Watch him feeling uncomfortable when his brother-in-law comes to meet him.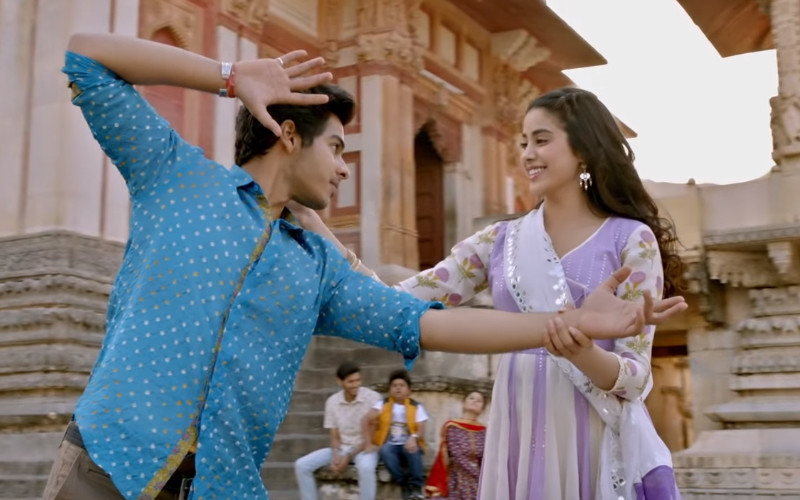 Janhvi Kapoor & Ishaan Khatter In Dhadak
Lot more highlights about both, lekin sab bata dun kya?
Janhvi and Ishaan, both, are stars in the making. Contemporaries, watch out!
Ajay-Atul pull the right strings. There is something so underplayed in the entire score that it makes the ambience so affable.
Shashank Khaitan's director's hat has substance underneath. The result is all over the 137-minute period, almost in every frame. Importantly, he does not slacken the pace at any point. Above all, he keeps the soul of the film pure.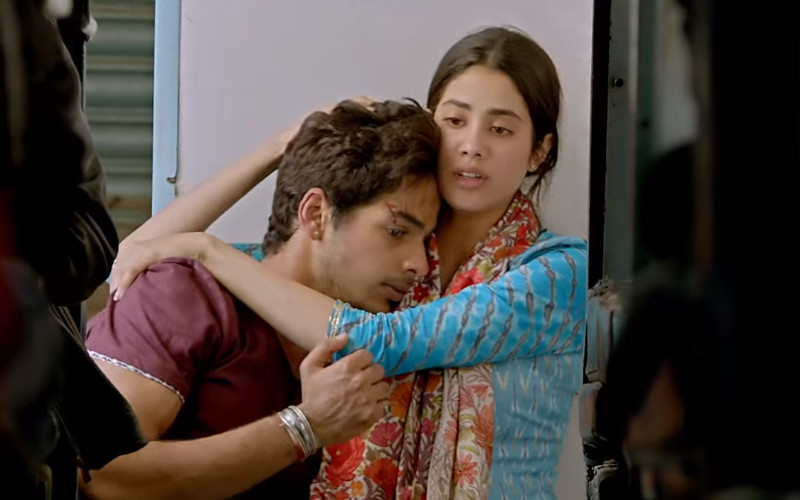 Janhvi Kapoor & Ishaan Khatter In Dhadak
Kudos to Karan Johar for backing films like Raazi and Dhadak. 2018 belongs to good content, it seems, at least so far. '17 made me feel that I am in the wrong profession. Karan should start donning shirts in Mohd Azharuddin style, collar up!
Good that Janhvi didn't become a doctor. Sridevi wanted that, but the spunky girl (thankfully) told her 'I don't have the intellect to become one'.
Ashutosh Rana excels. Why was he doing just few inconsequential movies since a long time?
Not the one to have ever told you the story, do you expect me to tell you the scary end? But I came out with my heart pounding with fear.
I am going with FOUR.