Madhur Bhandarkar has made a career out of presenting the media, the corporate, fashion and the film industry as an exploitative den where dreams are crushed, ambition makes people amoral and the desire for glamour and fame drives those seeking it, nuts. Calendar Girls is in the same league as Heroine, but not half as much fun to watch. Yes, Heroine had some gems that deserve to be placed in a heavily guarded jewellery store. For instance: "Is industry mein mooh ke lips aur pant ki zip, soch samajh ke kholne chahiye."
Calendar Girls doesn't boast of such tawdry one-liners but it has actors incompetent enough to tell you that they actually belong in a calendar and any amount of talking is a cry only to change the month. Inspired by the scintillating Kingfisher calendar, the film shows five girls who land in Goa to shoot the "hottest calendar in the history of calendars" with Rohit Roy (Bhandarkar's version of Atul Kasbekar). Before shooting for the calendar, Roy makes the girls talk about their sexual escapades - he believes that'd make them feel more 'comfortable.' Go figure!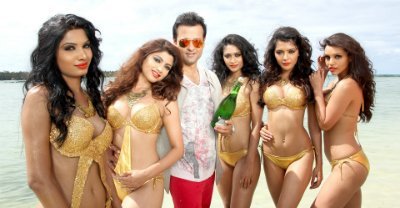 While the calendar is only their launch-pad, weirdly enough the girls believe it's going to revolutionise their lives. This is repeated relentlessly by all characters that don't tire of the word calendar. I was surprised that they didn't get Satish Kaushik from Mr. India to make a cameo. When they 'network' the girls are introduced by other girls as "famous Calendar Girl...."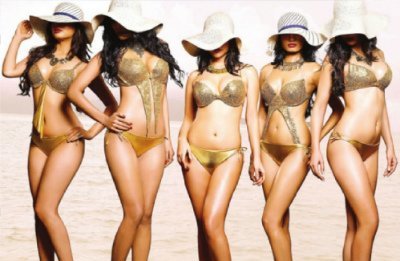 One can't help but think that this may hold true for these girls who in reality would be introducing themselves as actresses from Calendar Girls, the movie. Hopefully, none of their career trajectory should turn out as tragic as the characters they play.
Barring Kyra Dutt's character Sharon's, all of their careers nosedive. While Avani Modi's character becomes an escort for politicians and businessmen, Satarupa Pyne's character is shown getting embroiled in a spot-fixing scandal. Ruhi Singh (who should have ideally gotten a Twitter ban for posting an exhaustive number of selfies) gets a couple of films, one of them opposite a 'jhandu' builder's son, Babloo. Akanksha Puri marries a philandering tycoon and in a particularly difficult moment, her father-in-law (Kiran Kumar, obviously) tells her that sleeping around is "khaandani parampara."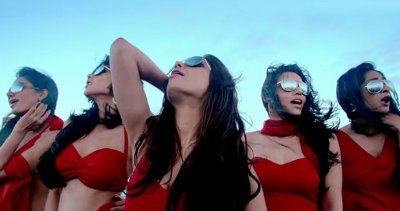 Which makes Kyra's Sharon the film's voice of reason. She doesn't take industry-bullying lying down and hits back at the owner of a popular casting agency (the reference is a little too obvious, Madhur!) when he spreads rumours of their fling. When she figures that work is not going to trickle in, she moves in to news anchoring. One of the better scenes involves Sharon's character breaking the news on air about the spot-fixing scandal involving her fellow calendar girl.
Which is perhaps the only saving grace of the film. Each track has a grain of truth in it and for all its tardiness, the drama is still there. The film needed a stronger cast and better writing. Also, it was required of Madhur to do away with shoddy dialogue. The film would look classy with a dash of A-list sophistication. It's not a docu that needs real calendar girls to play the titular role. Doesn't that, much like these five, defeat the purpose of acting itself?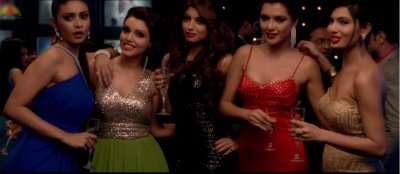 Kyra seems to be the only one with some effective screen presence while the rest of them are terrifyingly bad, starting from Avani. She has a poor accent while Pyne's dialogue delivery is suspect. They can barely convey the anguish, pain, frustration and the occasional thrill that they go through.
And Madhur's choice of supporting cast is equally tragic. While Suhel Seth plays an over-the-top Vijay Mallya, people who are cast as the cricketers and other friends bring the whole film down by their mediocrity and non-descript stature.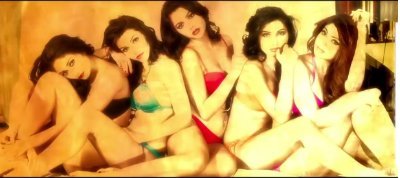 The Page 3 director veers away from stereotyping this time (no homophobic comments this time), and even his moralities are not overpowering here. He never condemns the idea of Calendar Girls and makes a point of how the industry really is about the choices you make. It's dark, twisted, exploitative but also rewarding. Ultimately, it's your decisions that define whether you get eclipsed by the darkness, or shine beyond it.
This film seriously required actors. There's a reason why those cast here are called pin-up models.