Housefull 4, Movie Review: Fine, This Akshay Kumar-Led Movie Ka Housefull Toh Ho Jayega
But...but...but... a lot more was expected from this Sajid Nadiadwala franchise starring Akshay Kumar, Kriti Sanon, Bobby Deol, Riteish Deshmukh, Kriti Kharbanda and Pooja Hegde in main roles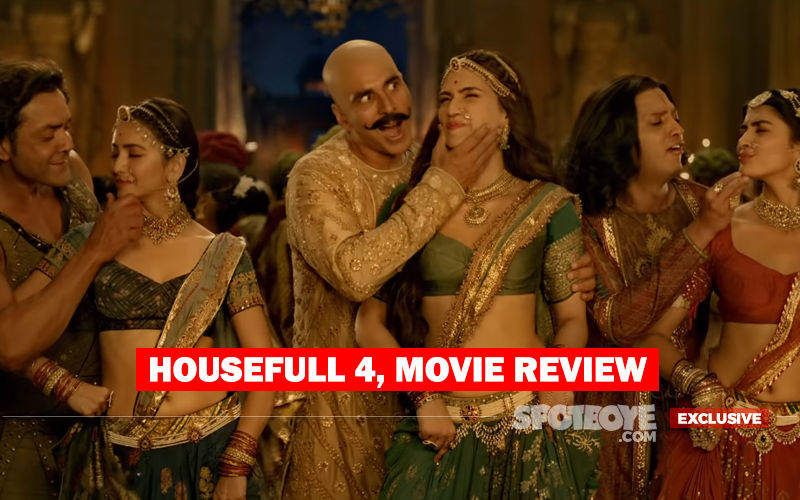 So yeah, it makes you laugh. But you won't go lotpot. That's what's pinching me after coming out from Housefull 4. Give me its first three parts and I shall rate them higher.
Akshay Kumar, Bobby Deol and Ritesh Deshmukh kick off the proceedings in a nice engaging way, but the steam is huff-puff once the cast, crew and story reach Sitamgarh.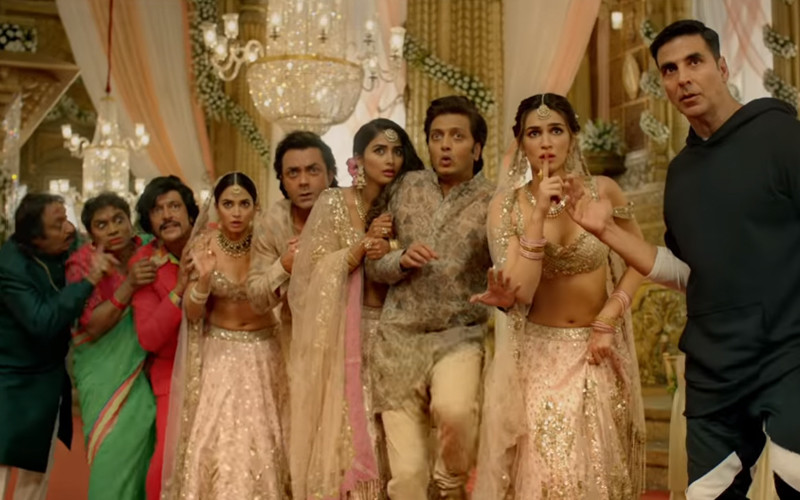 Kriti Sanon, Krtiti Kharbanda and Pooja Hegde are perfect foils to their male partners- in the first half when they're mixed and even in the second when they try to entangle.
Chunky Pandey impresses; he really needs to go beyond Aakhri Pasta. He is a fine actor and should stop joking (word intended) and cooling his heels.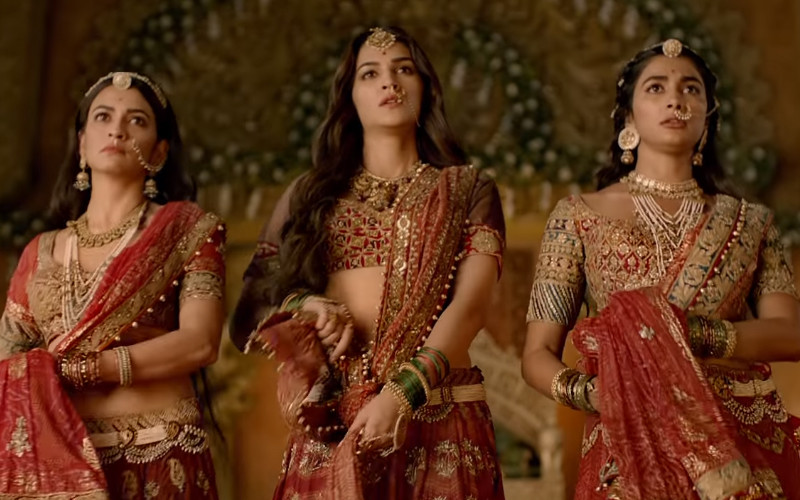 Boman Irani should have been the girl-gang's father. Wonder why Ranjeet was instead brought from hibernation, not that he does a bad job but definitely looks tired.
Music is just about okay- and I still can't forget 'Volume kam kar, Papa jag jayega' from Housefull 1.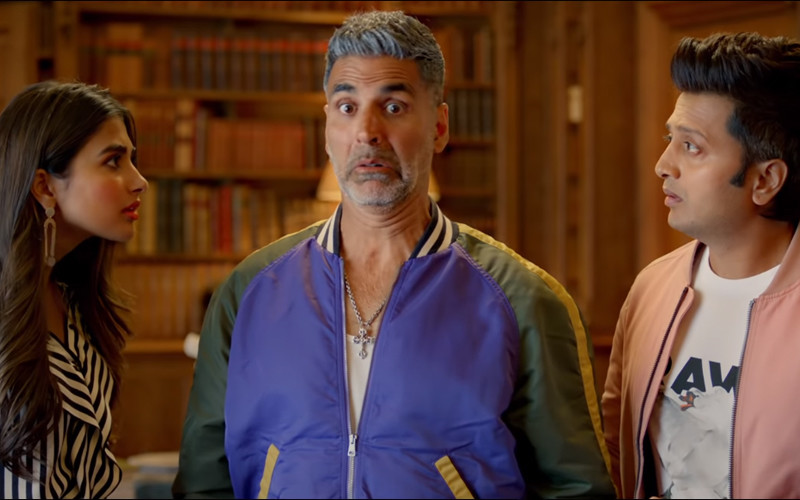 All said and done, Housefull 4 is a good watch for Diwali when you certainly want something funny happening around you and not the characteristic day-to-day stress of the other 360 days of the year. Wish Sajid-Farhad (director jodi) wouldn't have got a bit carried away (evident) in acquiring the big franchise of Housefull. A little more punchy humour and crispier writing would have provided the cherry on the cake. Sajid Nadiadwala, who like always has put a lot into the production values, deserved a better deal.
Image Source:- youtube/foxstarhindi