Love Sonia, Movie Review: A Tour Of Mumbai's Brothels, But Couldn't It Have Been Handled Sensitively?
Physical, mental, financial and verbal abuses fly left, right and centre as Mrunal Thakkar enters Mumbai's red-light area. And then it goes somewhat haywire. Love Sonia is no and yes, yes and no- not necessarily in either order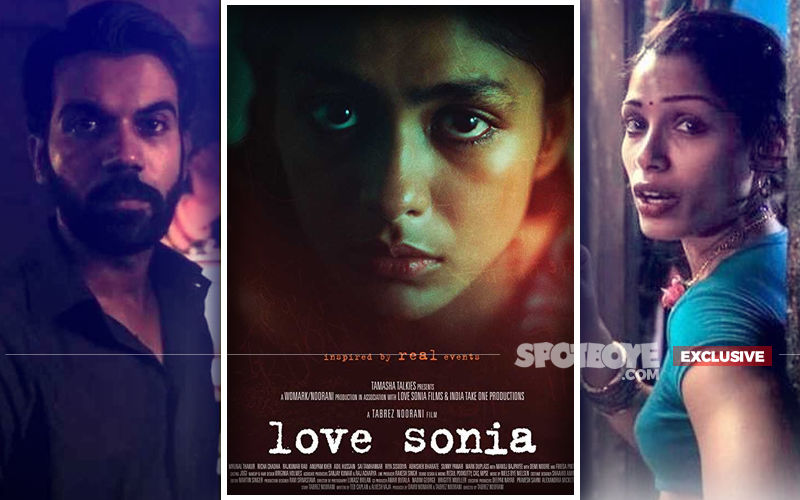 It's yucky at several points, it makes you cringe several times, it leaves a bad taste in your mouth often. So while it could be just this what happens in brothels, Tabrez Noorani's Love Sonia ends up making you feel that the filmmaker is definitely trying for an audience that loves to get only titillated. Why couldn't a prostitute's (Sonia, played by Mruinal Thakur, out in search of her sister Preeti played by Riya Sisodiya) life be shown deftly? And hey, the reason why she gets caged into prostitution and decides to remain bonded is never accomplished. I would give away the story if I dwell on the reason, but the film looks starkly incomplete when it ends, which in turn only precipitates the feeling that titillation was at least one of the motives if not the sole.
To play the devil's advocate, Noorani does not do a bad job at wielding the megaphone. The man keeps you attentive, and is of course aided by brilliant performances from his talented cast. Mrunal, in the role of her life (even though it is this TV star's debut on the big screen), is fantastic. The exceedingly talented Richa Chadda deserves a large round of applause for her expressions in every scene, but deserved a better deal than a role which anybody else could have done. Frieda Pinto has come up from her Slumdog Millionaire days, but it is seems that she has done this film evidently for Noorani, who was the line producer on that Oscar nominated Danny Boyle flick.
Rajkummar Rao And Richa Chadha In Love Sonia


What however stumps me no end me is the countless abuses that the lava of talent Manoj Bajpayee has to vent out. What drove him to take up this role? Not that he doesn't do it well, but there is something called restraint.
Heartbreaking to see the immensely gifted Anupam Kher do a role which needs him for three-four short scenes and an equivalent amount of uttering bahen ki gaali.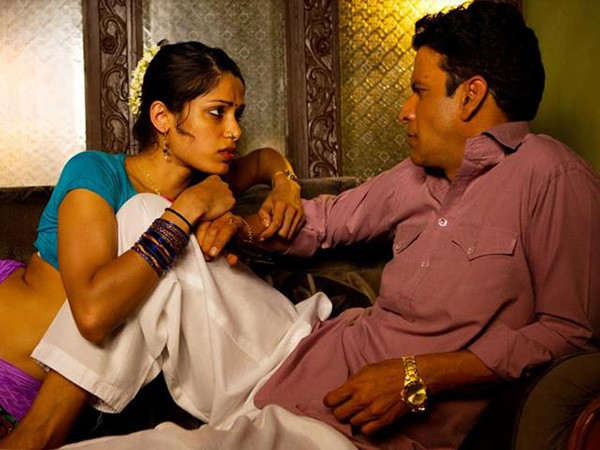 Manoj Bajpayee And Freida Pinto In Love Sonia

Everything would have been non-objectionable if Toorani had seen some classics of Smita Patil and Shabana Azmi, and Sharmila Tagore's Mausam in particular. Why do you need words like mooh se sex, backdoor entry, seal- to rule the roost- the first two being vividly played out? While the censors centrifuged some cuss words to mute them out, wonder how nudity escaped their eyesight and scissors? Anybody for subtlety?
The long and short of this yarn is that Love Sonia is a story which has been told 'n' number of times before. Old wine in a new bottle? Yeah. And why show the gora so sophisticated when Sonia lands up to please him?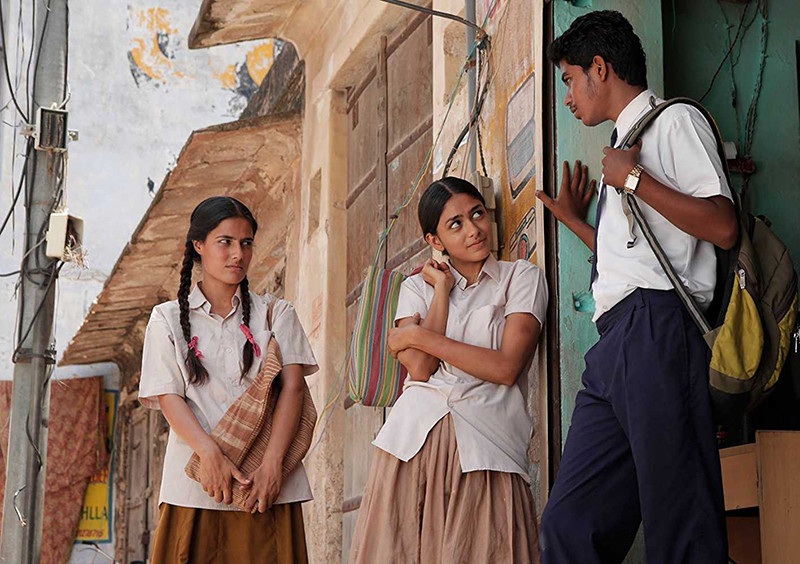 A Still From The Movie Love Sonia


And here's the sign-off food-for-thought for Noorani. Isn't it is painful to see foreigners frequently photographing India as a land of beggars? Why put out a raw version of brothels in India and conveniently avoid the ones abroad by just making a passing comment that the girls in distant and faraway lands are not devoid of torture? Couldn't refrain getting a feeling that Noorani is... hmmm... besotted with foreign shores. And yes, someone please fix up my meeting with Ritesh Shah who has written the Hindi dialogues, he has lots to answer. Coming back to the mission accomplished, err, incomplete end, Noorani would do us an obligation by not attempting a sequel. Are you there, Riya?
I Am Going With TWO-and-HALF.


Image Source:- Dailyhunt