Mission Mangal, Movie Review: Mission Accomplished; Celebrate Akshay's Cricket, Vidya's Pooris And Taapsee's Dysfunctional Computer!
What you want to know about first? Cricket, pooris or computer? It's a heady mix of these three which will take you into a space of ecstasy! Mission Mangal gets a big THUMBS-UP!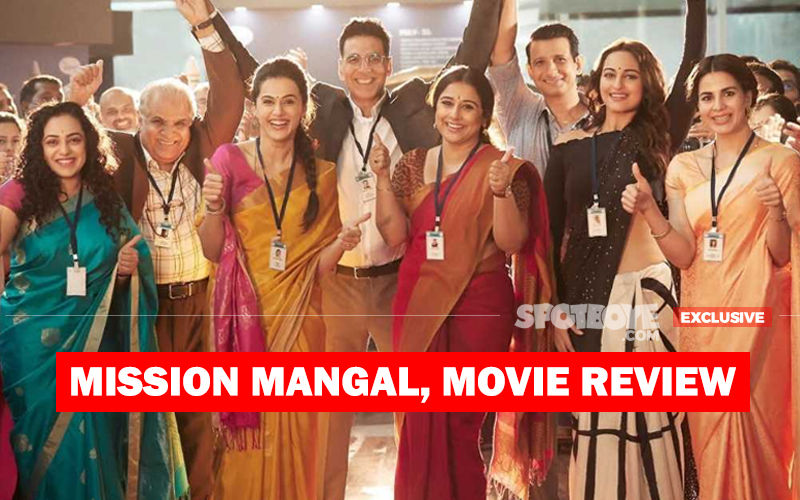 I want to eat Vidya Balan's pooris rightaway but I am on a strict diet. bloody hell! I give several analogies comparing life to cricket when I talk to my team, Akshay Kumar does just the same with his. I have a habit of doing on-and-off with the computer when it doesn't behave the way I want it to, Taapsee Pannu follows suit. Believe it or not, these add up to make the Mars Mission in Mission Mangal successful! Uff, there are so many instances in Mission Mangal that not just I but each one of you will relate to. MM is really something else!
Akshay leads the way and he looks so handsome in those glasses. Brilliant performance. Watch him in the scenes with the antagonist Dalip Tahil. Watch how he treats his second-in-command Vidya and you will have a lump in your throat. Watch him how he fires Sonakshi. The list is long. And don't forget to note in this highly engaging film how Mr Kumar beautifully underplays himself!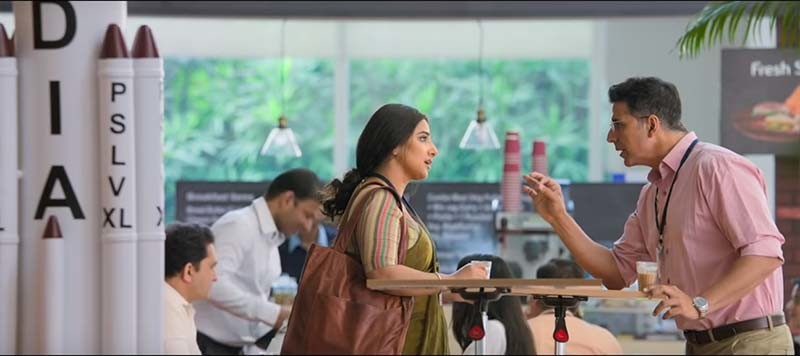 Think of it, isn't Akshay himself on a mission in his career? How smartly and calmly he continues to make the right choices and bring the audiences to the theatres! This man is passionately in love with cinema, and mind you passionately is a modest word. Hats off!
I must go to Sonakshi before Vidya, not that Sonakshi has scored more than Vidya. You just can't decide in MM who scores that extra inch from the whole lot.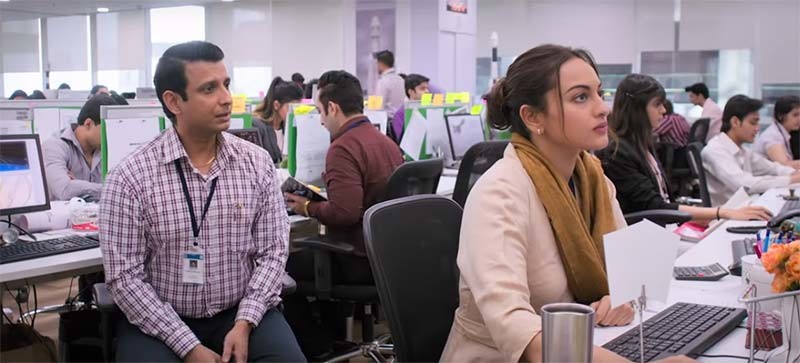 What a seeti-deserving performance from Miss Sinha! Why has this girl often chosen wrong scripts? She can act, she can act, she can act.
Over to Balan. She holds centre-stage, lights up the stage and even dances on it. God, she drags hubby Sanjay Kapur (back from wilderness) to a discotheque and they go wild. Believe it or not, she forces Sanjay to gulp down loads of beer. Net result? Patidev starts shaking his hips to Ankhiyon Milaun from his own unforgettable Raja!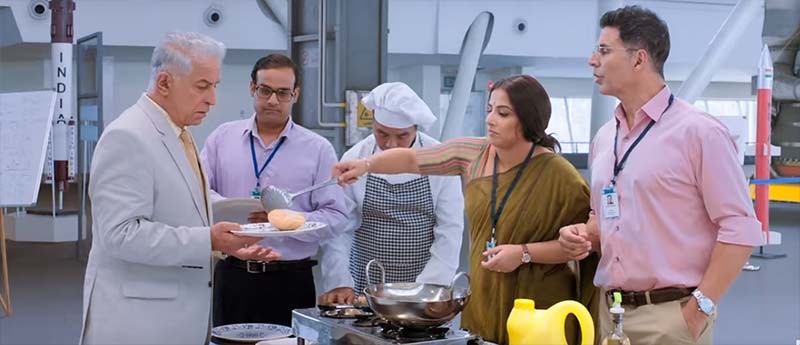 Watch Balan in the scenes where she manages the house. She looks ethereal in lovely sarees and God, this time it's often Vidya in English! And how can I not clap for the fantastic lesson she gives to her son 'Pray not to a particular God, pray to the power which is stronger than science' (exact words not reproduced here). You have excelled, VB.
Taapsee Pannu, I have always rated you very highly. You just validate my faith in you in every film you do. You are a genius, ab toh Akshay nd bhi bol diya MM mein! Can't give away that scene, it's one of the top highlights of MM.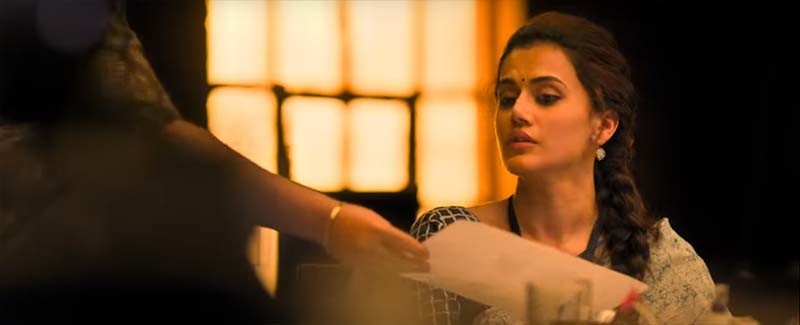 Kirti Kulhari hits the nail on the head. She has not lost form, despite doing very few movies after Pink. Keep it up, KK.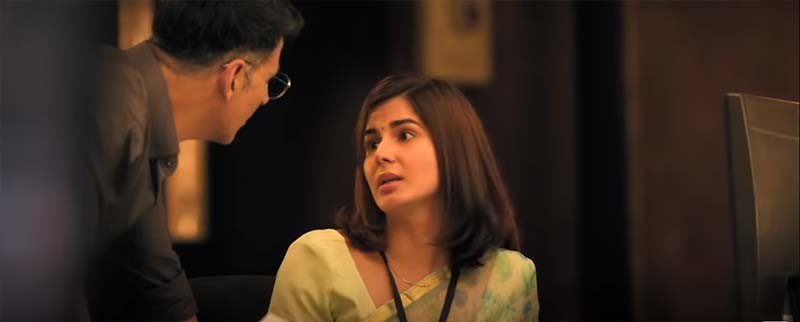 Nithya Menen enacts more through her eyes, hallmark of a good artiste. More power to you.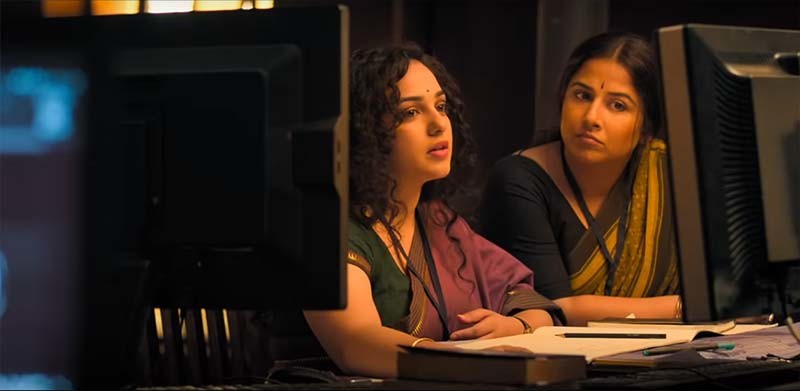 Everything is so right in MM, including J Dattatreya, Vikram Gokhale, and of course Tahil. And how can I forget the virgin Sharman Joshi!
Kehne ko aur bahut kuch hai--- Taapsee's accidents, Akshay walling into a metro local almost sloshed and what not. But shouldn't you rather head to your nearest theatre instead?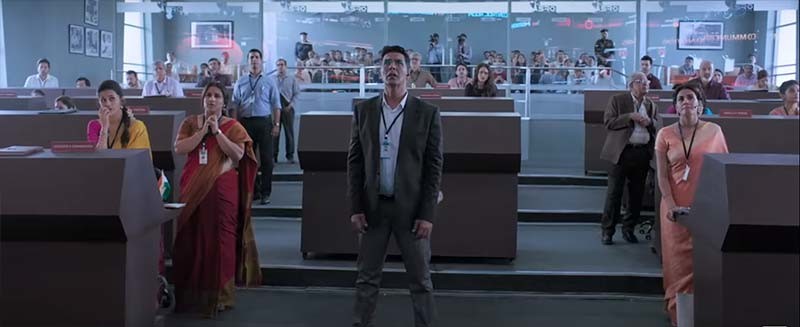 If you are not seeing MM pronto, you are happy to lead a boring life I would say. MM is a celebration, join it!
I am going with FOUR-and-HALF.
Image Source:- Imdb/youtube/foxstarhindi