Mamma Miami! Chalo guys, then, to the south of Florida. Yippee. Over for a spot of chilling-cooing-and-billing also in Thailand, and in case you get homesick, mosey back to Mumbai and whoa, Goa. They might as well have scheduled a quick stay in Samoa.

You get the drift. This is one of a restless ride through lush-plush locations, quite cheesily titled as A Gentleman: Sundar, Susheel, Risky, ostensibly coined by script writers R and D.K, lesser known as Raj Nidimoru and Krishna D.K. The oddball thriller they deliver, alas, is far from OK, dokay.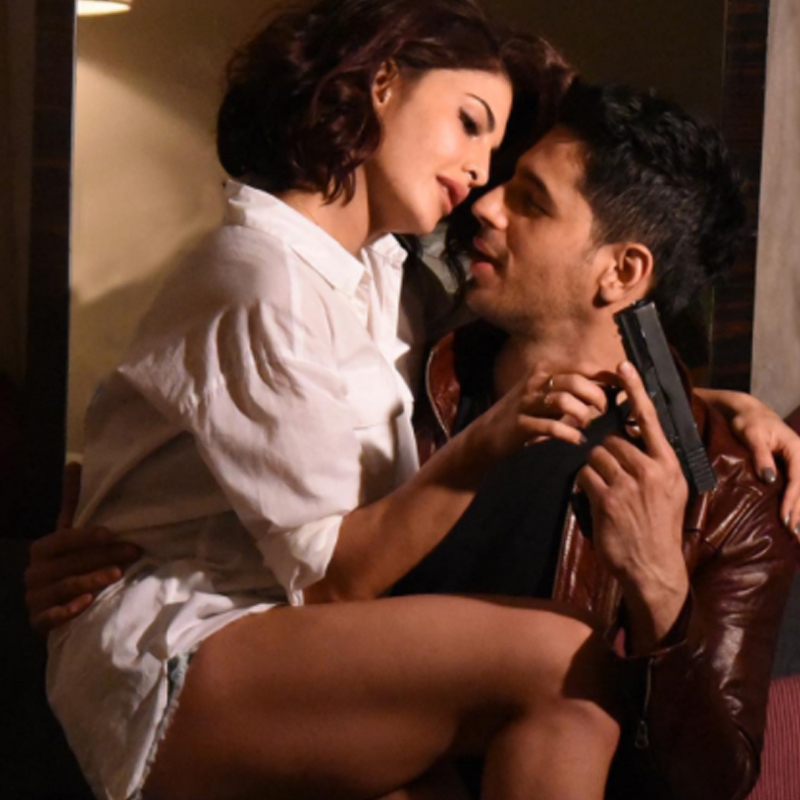 A Still From A Gentleman

An astounding waste of financial resources and investment of the viewer's money, time and endurance stretching to 133 minutes, it's a mystery why this low-concept crash-pow-bone-cruch-head-banger was ever conceived. After all there's an abundant selection of cool actioners on the TV channels, internet and what-click-you. Buzz was that the project was initially meant to be a spin-off from the Bang Bang franchise. If that's right in any which way, Hrithik Roshan-Katrina Kaif were as essential as oxygen. Or to ensure some breath and butter at the cash counters.

Be that as it may, let's approach this (best not to, actually) as a standalone tour through swank villas, skyscrapers, sun-soaked beaches, clubs infested with lounge lizards and uh, a human body swirling away in a washing machine. How drip-dry is that.

Ulp anyway, the much-coveted, not so-obscure object of desire out here is – what else?– but a molten hot hard disk. This objet de computer age incriminates money launderers, scamsters, criminals who're neither Sundaram nor Susheelam. Riskyam maybe. In the event, weirdo beardos run harum-scarum all over the globe, captained by Commander Vijay Saxena (Sunil Shetty, no comments on his evolution or the lack of it, in the acting deparment).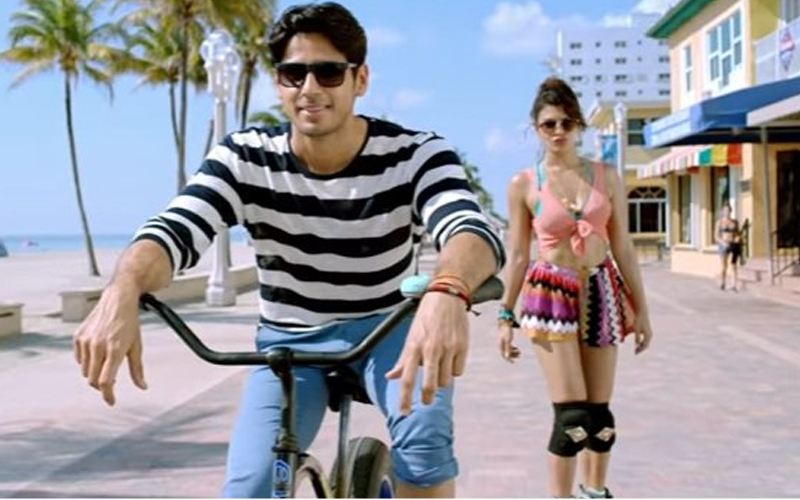 Jacqueline Fernandez And Sidharth Malhotra In A Gentleman

Next: the world and our fate depends on Rishi aka Gaurav (Sidharth Malhotra), who has resolved to quit the Commander's Unit Eggs (could be Unit X, my ears were jangling). Out out crimegiri. Our Rishi boy wishes to go squeaky clean, lead an ordinary life, albeit in supreme luxury. A cushy mini-van, a premium car, designer outfits, designere shades and a Cheshire cat grin seem to be on his wish-list.

And since a heroine is a must for that arm candy quotient, padhariye Kavya (Jacqueline Fernandez) who takes to the beach waters like a fish does to an aquarium. Since family audiences relate to elders and betters on screen, count in Supriya Pilgaonkar and Rajat Kapoor, concerned about the goings-yawn and dispensing Agony Aunty-Uncle advice.

Not much to sink your teeth into by way of a juicy plot, na? Director duo R and DK don't have the patience to formulate one. What's the point anyway? Just depend on the stunt department to execute the car chases, bike chases, assorted explosions, not to forget a gaadi tumbling off a high-rise or those fist combats, kick combats, gun combats, combat combats. Enough is enough.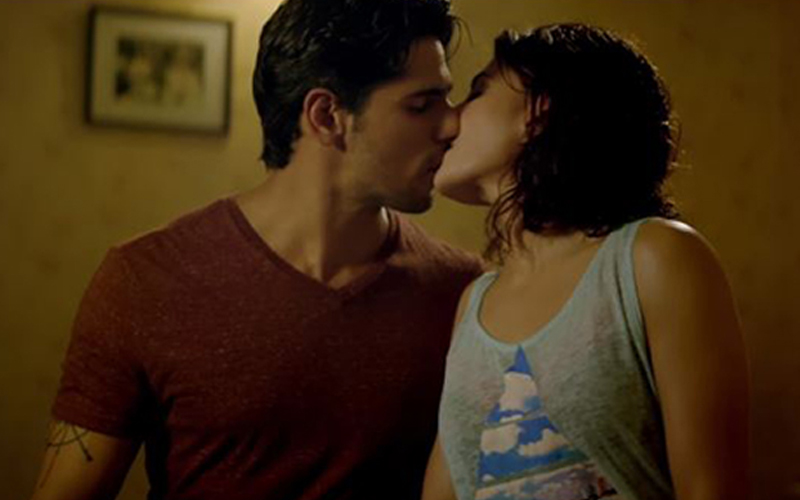 A Romantic Scene From A Gentleman

Come to think of it, you've experienced this and more since time immemorial in the Abbas-Mustan vintage hits. Not surprisingly at the multiplex I felt soooo nostalgic, yearning away for those Race franchise movies by the Duo in White. Compared to R and D.K., at the very least they had way more slickness and style, plus dance-enticing music scores.

Sachin-Jigar's music whoopla for A Gentleman is nothing to sing or boogie about.

The action stuff is reasonably expertly done. Period.

Ms Fernandez can't act for peanuts, sadly. Sidharth Malhotra strives to do his best, performing death defying stunts and consistently projecting a Nice Guy screen presence.

That isn't sufficient reason to warrant a dekko of this mindless thriller though. Don't you dare get taken in by A Gentleman who's quite Unoriginal, Uncool and Undoable.






Image Source: youtube/foxstarhindi & instagram/jacquelinefernandez