Uh huh.She smokes (cigarettes), swigs booze, kinda limborocks and won't suffer fools – or creepy prospective grooms – gladly. This streak of wilfulness is intended to convey that Hamari Bitti girl is independent and has a mind which ticks-'n'-tocks on its own. In sum, she's in a modern-day zone.

Okay, so the heroine of Bareilly ki Barfi, directed by Ashwiny Iyer Tiwari of Nil Battey Sannata fame, could well be a sanitised version of those uber gutsy women of Lipstick Under My Burkha. Just saying. Now if you're willing, and I am, to see how and where the dreamstruck love story of this Bareilly.com goes, welcome to the multiplex for a racy romp through cotton candy land. So deviyon or sajjanon, Tiwari's mithai bhandar turns out to be one of the few likeable movies of the year which has so far been quite bereft of purely pleasant entertaintainers.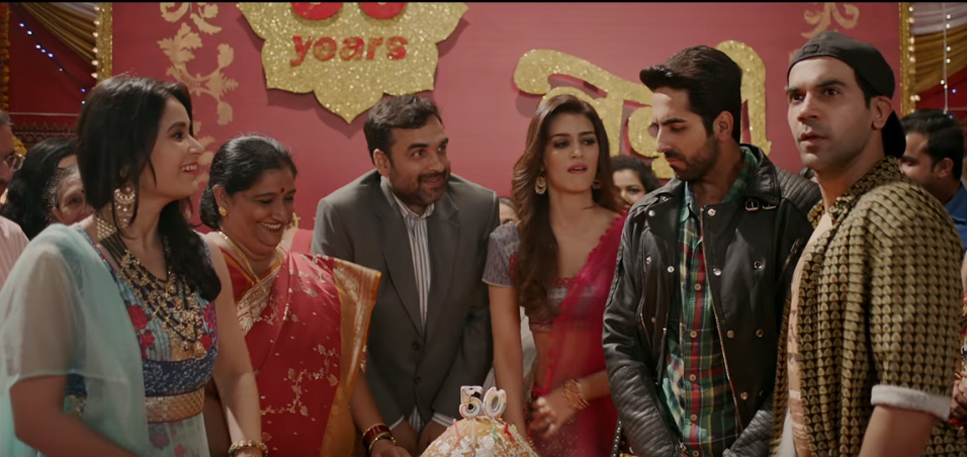 A Still From Bareilly Ki Barfi

Hang on for a sec though. The plot's an acknowledged adaptation of a mid-brow French bestseller, The Ingredients of Love by Nicolas Barreau, dealing with a young woman whose heart beats for the author of a mushy novel. Merde, c'est la vie helas. The mush novel has been ghost-written. Now just for the record, it would be enlightening to know how many bhoot lekhaks abound on the Indian publishing scene today. Ergo the plot premise seems to be much too European and its retread, suffers from the nagging flaw of improbability.

Instead of Paris, then, we're transported to the northern smalltown of Bareilly, so far stored in the memory files of Bollywood retrophiliacs with that Madan Mohan song, Jhumka gira re Bareilly ke bazaar mein, performed by Sadhana for Raj Khosla's whodunnit Mera Saaya (1966). Just saying again.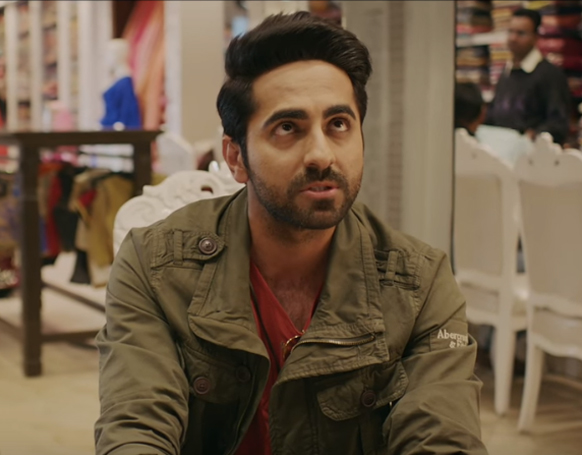 Ayushmann Khurrana In Bareilly Ki Barfi

Today Bareilly's galiyans and chaubaras are the venue for the tripartite prem kahani between the aforecited Bitti Mishra (Kriti Sanon), Chirag Dubey the lovelorn ghost writer (Ayushmann Khurrana), and his friend Pritam Vidrohi (Rajkummar Rao) who sells saris expertly and has been, by a sleight of circumstances, credited with the authorship of the novel called what else but, Bareilly ki Barfi? Incidentally, I'm tempted to sample some of those much-mentioned barfis. Any givers?

The ensuing rigmarole could have fallen flat, if it weren't for three prime factors: (a) the colloquial, jokey, constantly ha-ha-inducing writing by the Dangal director Nitish Tiwari in league with Shreyas Jain, (b) the refreshing characterisations of the Mishras, Bitti's chalk-and-cheese parents excellently acted by Pankaj Tripathi-Seema Pahwa, and (c) the effortless chemeleon-like performance by Rajkummar Rao whose change-over from a mousy sort to a swaggerdacio street smarty.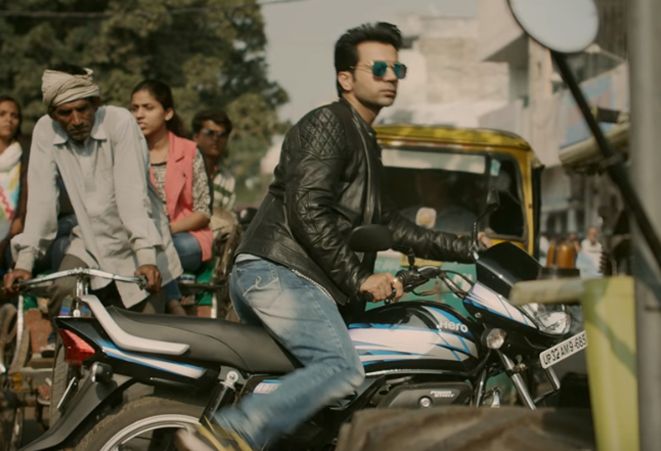 Rajkummar Rao In Bareilly Ki Barfi

Result: a situational comedy which at long last returns the smile to your face. This despite the fact that this 123-minute isn't quite as engrossing when Bittiji and that official hero saab, Chirag bhai, muddle through the thicket of complications. In terms of acting chutzpah, Kriti Sanon is serviceable, preoccupied with exuding the glamour quotient rather than in springing any surprises in the emotive department. And Ayushmann Khurrana is okey-dokey, looking either sullen or smiling his dimpled smile to the point of ennui.

Of the music score, the catchy Sweety tera drama and Teri kamariya, are rambunctiously composed and picturised.

Unsolicited suggestion: If it's a sugar rush, you crave, make your matinee with the Barfiwalas.




Image Source: youtube/jungleepictures & instagram/bariellykibarfi