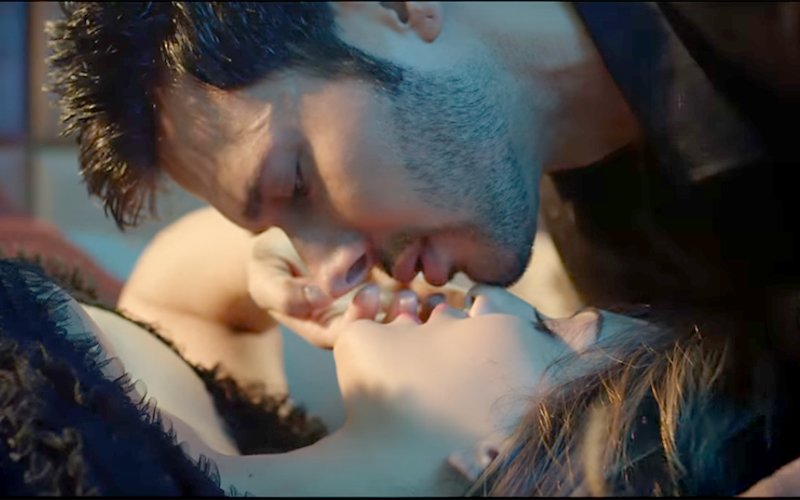 Not Applicable

If more movies like Beiimaan Love hit the big screen, the day is not far when all critics will stop reviewing them. I really wonder whether I should have ventured out to see this one.
Rajneesh Duggal realises on his engagement day that his to-be-wife Sunny Leone is the daughter of a bar dancer-cum-sex worker and she leaves in a huff. He catches his father's choice (God knows-what's her name) red-handed in bed with God-knows-who and goes straight back to Leone to have sex with her. Trust me, what happened before and after this doesn't matter.
Yes, so bad it is! And pray, who is Leone fooling by hinting that 'she wants to do meaningful cinema'? Every scene lingers on her anatomy, and I hope I am wrong in saying that 'she doesn't mind the time spent by the camera on capturing her curves'. Anyway... but can't help wondering if her bubble has burst.
Rajneesh Duggal should stop basking in glory about his looks and physique as he is just one of the many, and call for an Uber to head straight to do a crash course in acting even if his teacher is 'beimaan' and asks him to pay by 'surge'.
Couldn't make head or tail of why Leone's real-life husband Daniel Weber is a part of the film. He plays her go-to-guy who understands her from close quarters, so much of love for the big screen you know!
Remember Dr Rajeev Varma who played Salman Khan's father in Maine Pyar Kiya? Well, he surfaces after God-knows-how many years to play Rajneesh's father and is not even a pale shadow of his earlier commanding personality.
Concisely speaking, Rajeev Chaudhari- who has produced and directed the film- should go for a long walk pronto.
The end is so stupid that I want to give it away, but I know that some of you would still land up at your nearest theatre because you're in 'love' with the 'beimaan'. Oops, did I just give it away?


Thumbnail Image Source: youtube/zeemusiccompany