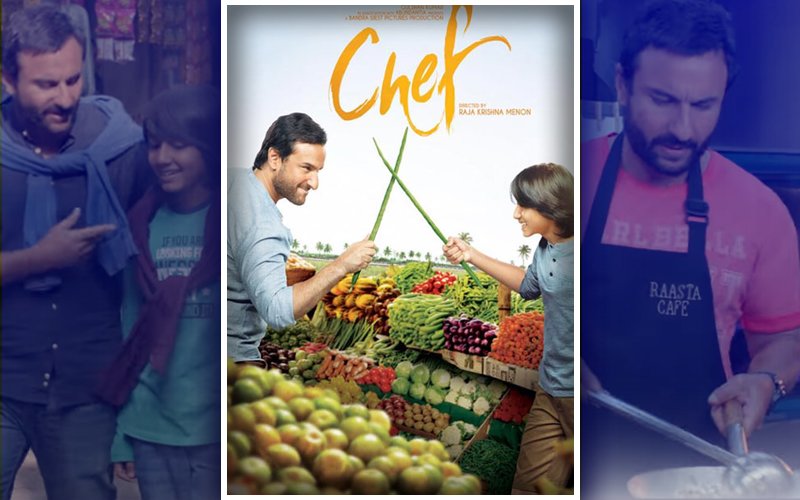 Voila! A dude from Chandni Chowk, now the life-'n'-soul curry of a New York restaurant, has major anger management issues. So when his meal makes a tetchy customer squeal, it leads to a big brawl scene. Tujhe jalaakar raakh kar doonga-types. Gripe.
A haute cuisine-cum-human-relationships drama, Chef is directed glossily enough by Raja Krishna Menon (yeah, he piloted Airlift). Scripted by him with a couple of writers, the outcome's quite a bland, at times excessively sugary broth.
Unless you were hibernating under a rock, you're already clued into the fact that this Bollywood fare has been officially desified from Jon Favreau's 2014 American spare ribs-tickler of the same-to-same name. Ahem.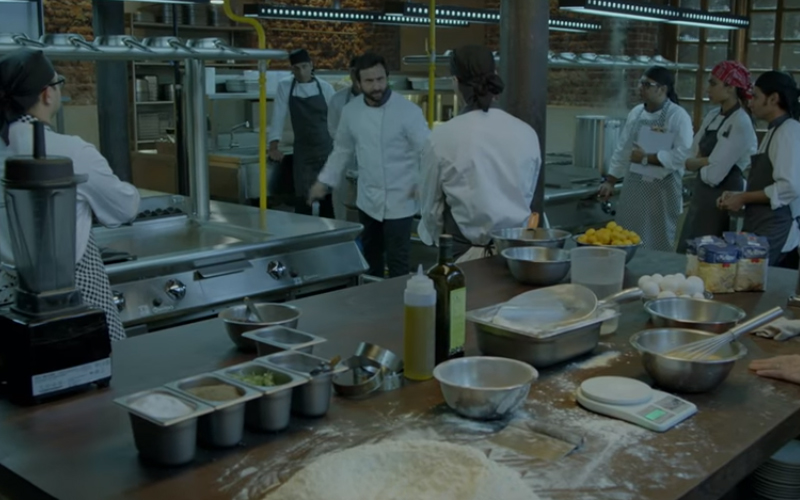 A Still From Chef

Believe me, it would be pointless to carp, hey but what's within the realm of possibility abroad may seem pretty far-fetched in these parts. It happens. Still, adaptations are tricky business: meaning where-o-where will you find a cool food-truck, manned by a Michelin-starred khansama vending khaana-peena, on the roadsides? Dhabas, thelas and stalls, sure, but meals on wheels as far as I know are restricted to the home delivery circuit. Anyway, khaane bhi do yaaron.
Back to the angry New Yorker, Roshan Kalra (
Saif Ali Khan
), whose screen name could well be a homage to Delhi's gastronome and restaurater Jiggs Kalra. Jet-hops he to Cochin, to relight the fire with his estranged, twinkle-toed wife (Padmapriya Janakiraman, impressive) and their knee-high son (Svar Kamble, eminently likeable). Truly, the kiddo's adorable, thanks to his expressive saucer eyes and a pudding-bowl hair-cut. No tut tut here. So far, so cute.
Now against the lush backdrop of Cochi, the reason why Kalra ko gussa kyon aata hai is hardly explicated. The script doesn't bother to delve into the backstory of his separation from his Mrs Twinkle Toes either. Evidently, the writing's now desperate to keep the pot boiling, with two main ingredients. One to repair the chef's relationship with his near-'n'- dear ones. And second, to convince you that our Kalra dude is a foodie genius, capable of fusing a roti and pizza to invent an edible called…huh, Rotzaa. How ingenious is that?