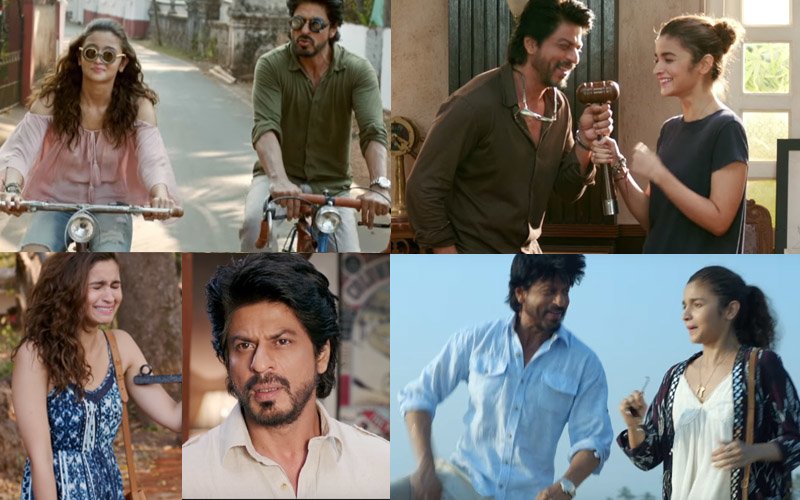 Is this a single screen film or a multiplex film? Will this film make money or not? Can we just flush these questions and start seeing films to only conclude on whether we liked them or not?
So, did I like Dear Zindagi? Yes, I did. Will you like it? Watch it and decide, simply because it's a must-watch. English Vinglish director Gauri Shinde, who has now helmed Dear Zindagi, seems to be pretty sorted in her head.
Till the interval point, you might feel that the film hasn't engaged you enough- but as you settle down with your popcorn, Shinde launches a rocket- and successfully. Films which leave impressions only in the first half are rockets which were launched unsuccessfully. And why am I getting so much into the 'flying' bit? That's because both Shah Rukh Khan and Alia Bhatt come out with 'flying colours' in every single frame.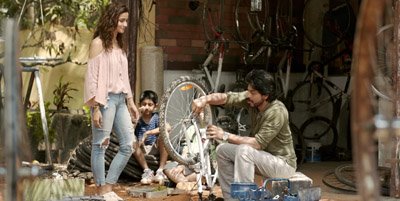 Shah Rukh will make you go wide-eyed with his astounding performance, especially in the climax. It's not a cameo as some people believed it to be from their sources, but something 'just what the doctor ordered'. An actor speaks through his eyes and body language, and our cinema would be a better place if a larger percentage of younger crop understand this.
Playing a life coach (Dr Jehangir Khan), he does not sermonise; he just makes you, I and a young woman (Kayra) understand that nobody is perfect, including your own self. Brushing off rules with his usual charm, he ends up giving a line (which they can use in their day-to-day practice) to every real life psychiatrist and psychologist that 'finding the right partner is as difficult as finding the most comfortable chair'.
And this Kayra called Alia Bhatt in real life is, modestly speaking, a volcano of talent. I wonder how she can give so many expressions in almost every scene of hers. When did we last see a Bollywood heroine doing that?
Yet again she comes up with an unforgettable performance, she is better in Dear Zindagi than she was in Udta Punjab and Highway. She will leave you speechless in the last three scenes and many more. How old is she? 24. Bas?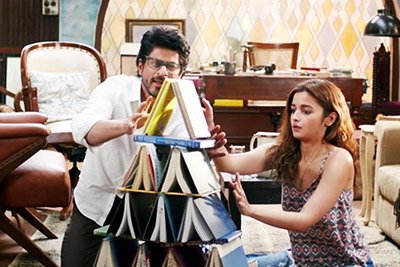 Watch out for her when she touches the gate and stares at every object in Shah Rukh's house in the end- and you get goose bumps. Watch out for her when she breaks down in front of her parents and you will get a lump in your throat (Shinde couldn't have justified Kayra's eccentricity better). Watch out for her 'last class with Dr Khan' and you don't want the film to end.
And then a chair creaks! A creak that will echo in your ears even though you don't hear it.
And just before that, I hope you don't fiddle with your mobile and miss the fleeting moment when Dr Khan stretches out his left hand to hold Kayra- but quickly withdraws.
Dear Zindagi is a celluloid version of how we all are eccentric in many ways and perhaps each one of us needs a shrink. Don't cringe if that message stares at you as the story engagingly unfolds in the second half.
And why is the first half less engaging? The dialogues are too long and the writing is slightly weak until Kayra meets Dr Khan.
Have I deliberately 'flown' over Shinde's plot? Yeah, because I want you to go and settle into a non-squeaking chair for this one right away.
I'll go with Three-and-half.
Image Source: youtube/ChennaiExp2013