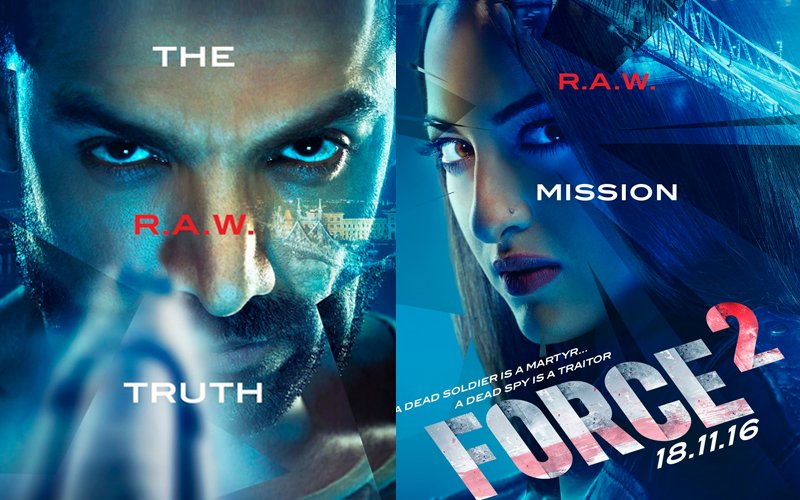 After Rock On 2, here's Part 2 of yet another film whose original director (Nishikanth Kamath) was not deployed while carrying the franchise forward. Thankfully like Shujat Saudagar, Abhinav Deo does not fall flat on his face.
So how's Force 2? This JA (John Abraham)-Sonakshi Sinha starrer is an extremely Hollywoodish racy flick till the interval point but just as you start to munch your popcorn, you wonder who applied the brakes and made it into an emotional Bollywood saga. Blame it on the villain Tahir Raj Bhasin's flashback (Boman Irani, you are a scene stealer in every film) and you wonder if you want to sympathise with him in the end. So you come out with these questions which Abhinav Deo (director) and JA (producer) need to answer, but that's not to take away Tahir's histrionics till he eventually gets shot dead and it's time to go home.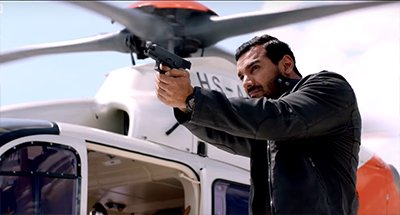 Image Source: youtube/Vaicom18MotionPictures
So where do I begin? JA plays a mad officer who breaks all rules but he's the best we have to find out who's getting our RAW agents bumped off at frequent intervals. Sonakshi has lost confidence to fire from her gun, but captains the resources sent out to nab the mastermind; she's a Bollywood heroine so a 180-degree turn in her character won't require more than few words of motivation and of course, they'll be injected in her only towards the end. The duo is close on the heels of their enemy in almost every frame till the interval, but yet every time it proves to be a case of 'so near but yet so far'.
The action team behind George Miller's Academy Award-winning post-apocalyptic action extravaganza, Mad Max:Fury Road, had been roped in to create some high-octane sequences for this film, which were shot in Budapest. Turns out in today's times of demonetization and cash crunch, JA didn't flush his money down the drain. The production values of this action thriller are extremely high. The film has been shot brilliantly, especially the chase sequences.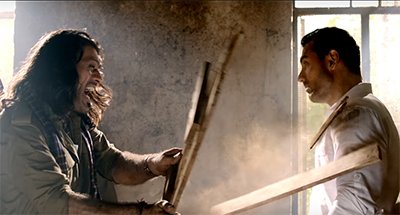 Image Source: youtube/Vaicom18MotionPictures
JA does what he does best- Dhoom, Dishoom and now Force 2- that look, that stare he gives you and the manner in which he beats up the villains is always a treat. He is fine, and ditto for Sonakshi who complements him in ever frame.
Genelia D'souza keeps popping up and remains one of the most affable faces on Indian screen.
O Janiya rendered by Neha Kakkar, which is a remix version of the hit Kaate Nahin Kat Te from Mr. India, made me almost dial Sridevi (oh, those unforgettable dance moves) and Alisha Chinai (oh, that husky voice) for their take on the catastrophe.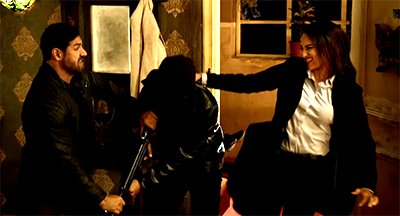 Image Source: youtube/Vaicom18MotionPictures
Thank God we don't have Vidyut Jamwal in this. FYI, he was the first choice for Tahir's part.
Force 2 ends after a shortish second half and enforces you with mixed feelings which tend to stay- it's good, it's okay, it's not so good- you know that mixed talk which happens when your elevator descends down in a multiplex.
I'll go with Two-and-Half.
Thumbnail Image Source: twitter/
force2thefilm